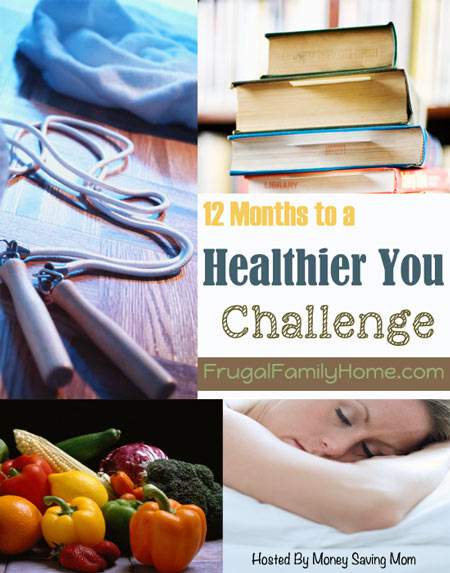 I'm following along with the 12 Months to a Healthier You Challenge at Money Saving Mom. I started the challenge in January to help keep me motivated to lose weight and help me establish some good healthy habits too.
How the Challenge Works
Each month of the challenge will have an area to focus on, to help improve your health and mine. This month's focus will be on keeping a gratitude journal. Do you keep a blessings journal?
I know I don't usually write down my blessings each day. But I do keep them stored away in my mind for those days when I really need to refocus on what's most important.
My Goal for November's Focus Area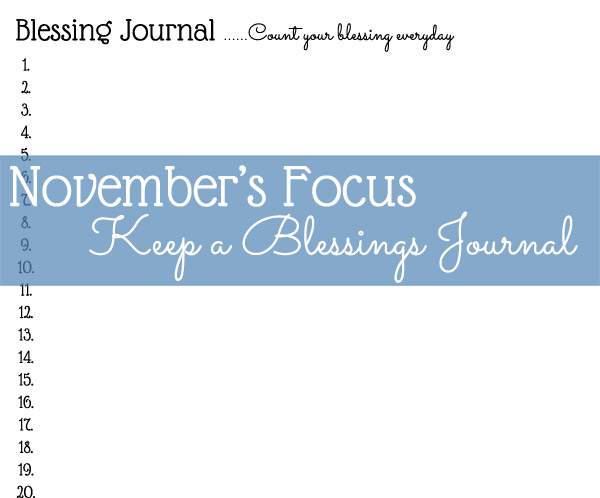 This month I'll be working on writing down a blessing each day of the week. I don't have a gratitude journal but I did make a page to use for this purpose. Just click on the photo above or this link to download and print a blessing journal page, for yourself.
My plan is to write down one blessing, each morning after I get up and make it part of my morning routine. Counting your blessing can really help to set the tone for the day and make you feel good. Another great reasons to keep a gratitude journal, to help bring your focus back to what is most important on those not so great days.
I know when I'm having a bad day, just being able to think of things I'm so fortunate to have, can really make a difference. The little blessing as well as the big ones can turn a bad day into a good day, in just seconds.
Will you be joining in the challenge for this month? 
My Progress for this week
This week was a little crazy. We ended up with cold and windy weather early in the week. The wind took the top 70 feet off our cedar tree and planted it into the neighbor's backyard. Everyone was ok. The neighbors were without power for the day, we ran a power cord from our house to theirs, so they could plug in their refrigerator. A few hours later the electric company came to hook up their power. I was super thankful that the tree top didn't damage any property and that everyone was inside, safe and sound when the tree let loose.
After the wind, we ended up with snow and freezing rain. It has been a weird weather week for us. We are having weather we don't usually see until January. But it also gave me lots to be thankful for, like an insulated house, a wood stove to warm our home and great understanding neighbors.
As far as the other areas I'm working to keep up in, I drank my water, ate my fruits and veggies, and got my exercising in. I didn't get as much rest as I would have liked with all the noise from the wind in the trees. But hopefully I get caught up over the weekend.
How did you do this past week? Did you find lots to be thankful for?
[signoff]
See more posts in these series.