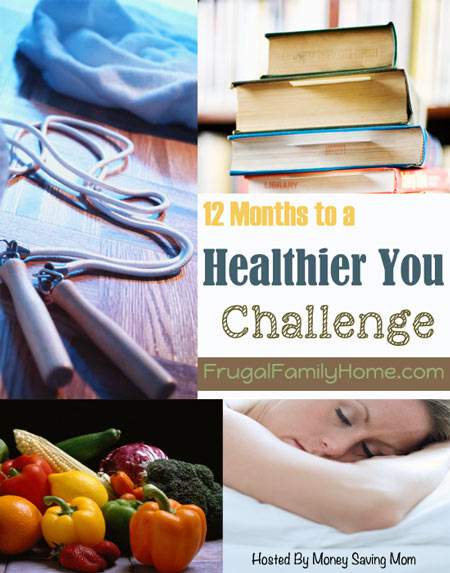 I'm following along with the 12 Months to a Healthier You Challenge at Money Saving Mom. I started the challenge in January to help keep me motivated to lose weight and help me establish some good healthy habits too. The weight loss hasn't been realized yet, but I do have some healthy habits established!
How the Challenge Works
Each month of the challenge will have an area to focus on, to help improve your health and mine. This month's focus will be on simplifying and saying no.
Saying no can be really difficult. Saying no can disappoint people you love or friends you really care about. Saying no to the less important things, will allow you to have time for the things that are most important to you.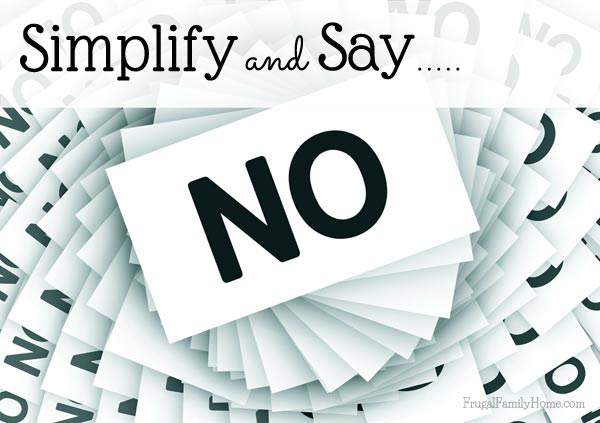 My Goal for December's Focus Area
I used to have a really hard time saying no to things. I thought people wouldn't like me, if I said no. People would be offended, if I said no. And sometimes both of those things happen. But when I spend time doing things that are really not that important. Then I may not have time for the things I love.
For this month, I'm going to work on simplifying my days and saying no to things that just aren't that important to my family and myself. During the holiday season there is just so many things to do. By keeping my focus on what is most important each week and saying no to the things that just don't fit, I'm hoping to have a nice and relaxed December.
Will you be joining in the challenge for this month? 
My Progress for this week
This week I decided to simplify my cleaning and set aside time this morning to give the house a good cleaning. It took a few hours but the house looks great and it didn't take me an hour here and an hour there. Which is what I usually do. There really wasn't anything I had to say no to this week.
For the rest of the changes I've been working on, this week I had a couple of nights I was in bed but still on my tablet, past 10:30. I'm going to have to do better with getting to bed and electronics off by 10:30 this week. I ate lots of fruit and veggies this week. Did my exercising each morning and stayed away from chocolate too.
How did your week go as far as you making healthy choices?
[signoff]
See more posts in these series.