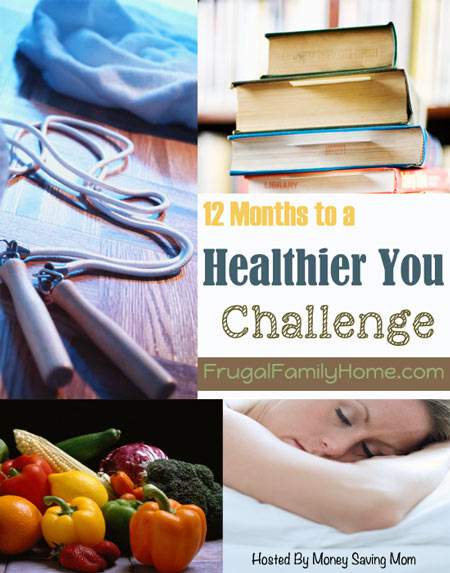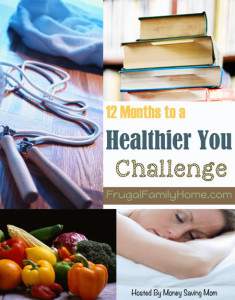 Have you been following along with the 12 Months to a Healthier You Challenge at Money Saving Mom. I started the challenge in January to help keep me motivated to lose weight and help me establish so good healthy habits too. If you haven't started, now is a great time to start. Just jump right in.
How the Challenge Works
Each month of the challenge will have an area to focus on, to help improve your health and mine. By focusing on one area each month, it should give me time to really get it set as a habit. So it won't end up being something I just do for one month. But hopefully I will be able to continue the improvements for a long time.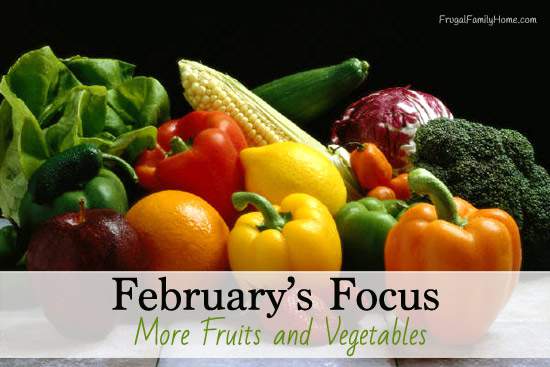 This month's focus is on eating more fresh fruits and vegetables. I needed to decide what I would commit to for this month. I decided on eating 4-5 servings of fruits and vegetables a day.
I was going to pick eating salads each week but sometimes I just can't find lettuce on sale. By picking to have 4-5 servings a day I think I should be able to find produce on sale. Helping me to keep up with the challenge and not break my budget.
My Progress for this week
This week went good. Not as great as last week but fairly well. We went out to eat one night this past week. Well, it was actually picking up something to bring home to eat. We let the kids decide and KFC was the choice. So on that day I only got 3 fruits and veggies in.
The rest of the week I was able to squeeze in the fruits and veggies. Since I had some pepper getting past there prime they went into our sausage skillet dish along with some onions and carrots. So I got a nice dose of veggies that night.
We also had salad three times this week and I included salad a few times in my lunches too. So dark leafy greens were the bulk of my veggies this week. I usually can handle leafy greens better than other vegetables.
I find that fruit is really easy to get in. We had some apples, oranges and bananas on hand this week. I also had some peaches I canned to give us a little more variety. This time of year I long a better variety of fruits.
How did you do on getting your fruits and vegetables in this week?
[signoff]
See more posts in this series