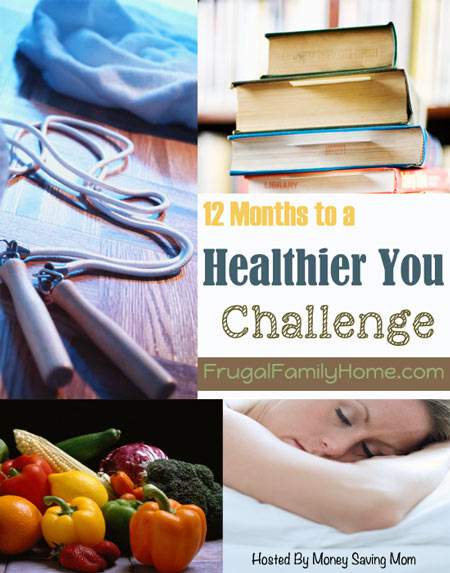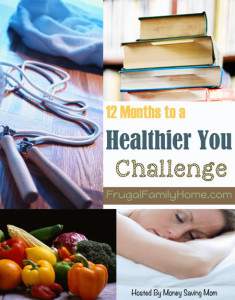 This year I'm working on losing weight, again. Last year, I didn't do well at all, but I thought I would give it a try again this year. This week I discovered the 12 Months to a Healthier You Challenge at Money Saving Mom. I thought it would help keep me motivated to lose weight and help me establish so good healthy habits too.
How the Challenge Will Work
Each month of the challenge will focus on one area to improve on, to help improve your health. By focusing on one area each month, it should give me time to really get it set as a habit. So it won't end up being something I just do for one month. But hopefully I will be able to continue the improvements for a long time.
This month's focus is on exercising. I used to hate having to exercise, but then last year I really worked hard to get into a routine and finally it has become second nature for me to do some kind of exercising each week.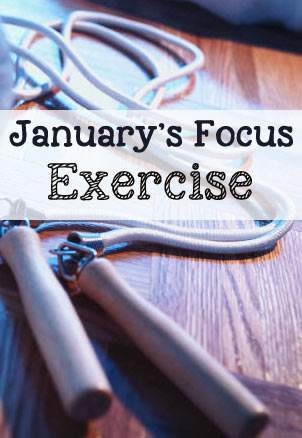 This Month's Focus Area
For this month, I'm committing to exercising 5 times each week. I'm not assigning a length of time to my exercising, I'm going with more of doing some exercise each day.
This worked well for me last year. Last year, some days I would just workout 5-10 minutes, other days I might get an hour in. Not having a set amount of time to exercise, really helped me not get discouraged. But instead I was encouraged each day I did some sort of exercising. Which in turn made me want to exercise each day.
Weekly Update
Each friday, I will update and let you know how I did. So I will have some accountability. Here's this week's update.
I didn't discover this challenge until Thursday of this week,  so I just got in two days of exercising. But next week I will be shooting for 5 days of exercising.
So is this a challenge you want to join in on? I hope so. If you are joining in share what your exercising goal will be for this month below in the comments. 
[signoff]