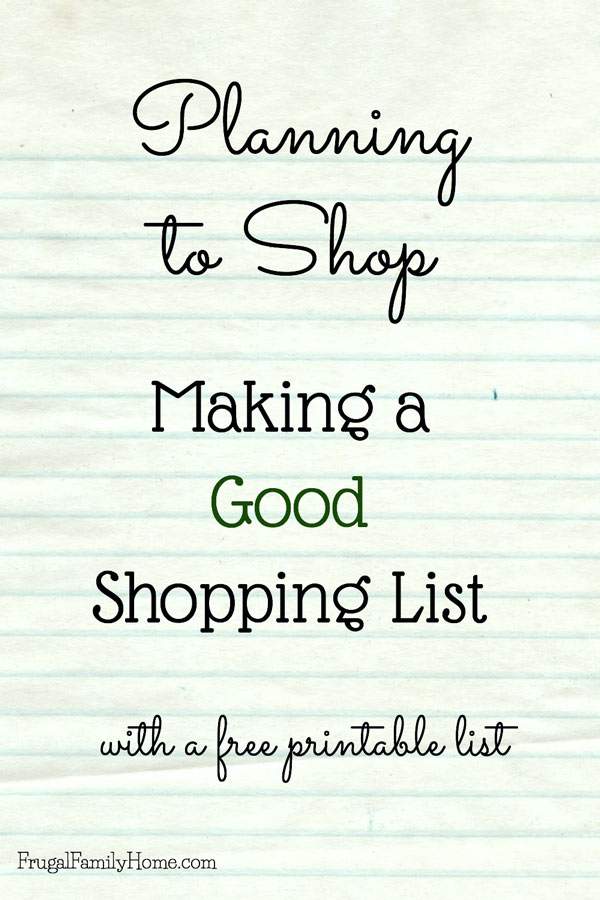 Grocery shopping is something we all have to do. Well, it's something you have to do if you want to have food in the house to eat. But when you shop without a list, you can end up spending more time in the store than you need to. Did you know the longer you spend in the store the more likely you are to spend more?
You can really save by having a good shopping list and sticking to it. Well, for the most part I will stick to my list. If I see a great deal on an item we use often, I will stray from my list. But for the most part I shop with a list and stick to it.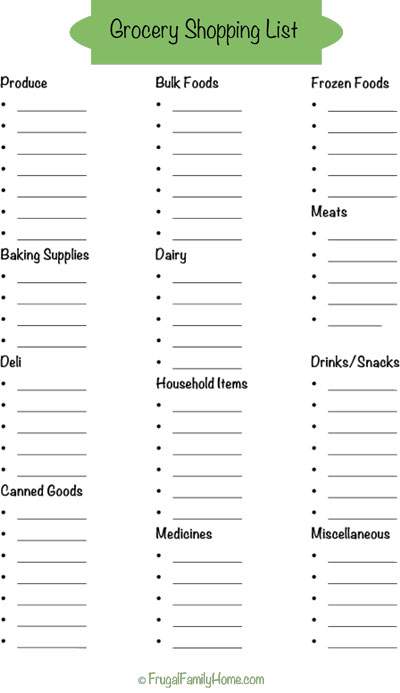 How Do You Shop?
I am always amazed at how many people I see grocery shopping just wandering up and down the aisles of the store picking up an item here or there. I wonder do they have a list they have memorized? Or do they just pick up what looks good to them on each aisle? If I  do my grocery shopping without a list, I know we would end up with way to much convenience food and not enough real food to eat. 🙂
Make a Grocery List While Meal Planning
I make my grocery list as I'm meal planning.  I already know what's in my pantry and what's on sale, making my list is a bit easier. As I add a recipe to my meal plan, I can write down right away what I need to purchase to complete the dinner. Once my meal plan is done, I am almost done with my grocery list too.
Double Check Your List and Clip Coupons
I try to double-check my list of items I have in the pantry and make sure to add any items I noted we were running low on, so I can pick them up too. Then I add the items I found on sale to my list also. I make note of any coupons I need to clip or print right next to the item on my list, so I can check those off as I clip or print them.
I organize my list by areas in the store. It helps, so I don't have to backtrack in the store. It's best, at least budget wise, to get in and out as quickly as possible. Remember what I mentioned above about the more time equals more money spent.
Be Specific on the List
I try to be specific as I need to be on my list. If I need diced tomatoes, I will also note if I need a seasoned diced or petite diced, because chances are I'm not going to remember what recipe I am using each item in while I'm shopping. So it's best, if you need a particular type of item to just make a note of it too.
Save with a Good List
Making a good list has saved me money on eating out, because with a good list I am less likely to forget an item I need. It saves me from impulse purchases because I tell myself I need to stick to my list. It saves me time, since I get everything I need in one trip and I am done. 🙂
I have a Free Grocery Shopping List  for you to print. Just click the image above to download it.
Do you shop with a grocery list?

Like what you see? Sign up for email updates or my newsletter. Also get my ebook for free when you sign up.