Do you love to get a good deal? Do you like to shop online? Do you wish there was an online consignment or thrift shop?
I do too! And that's why I love this new online consignment store I discovered.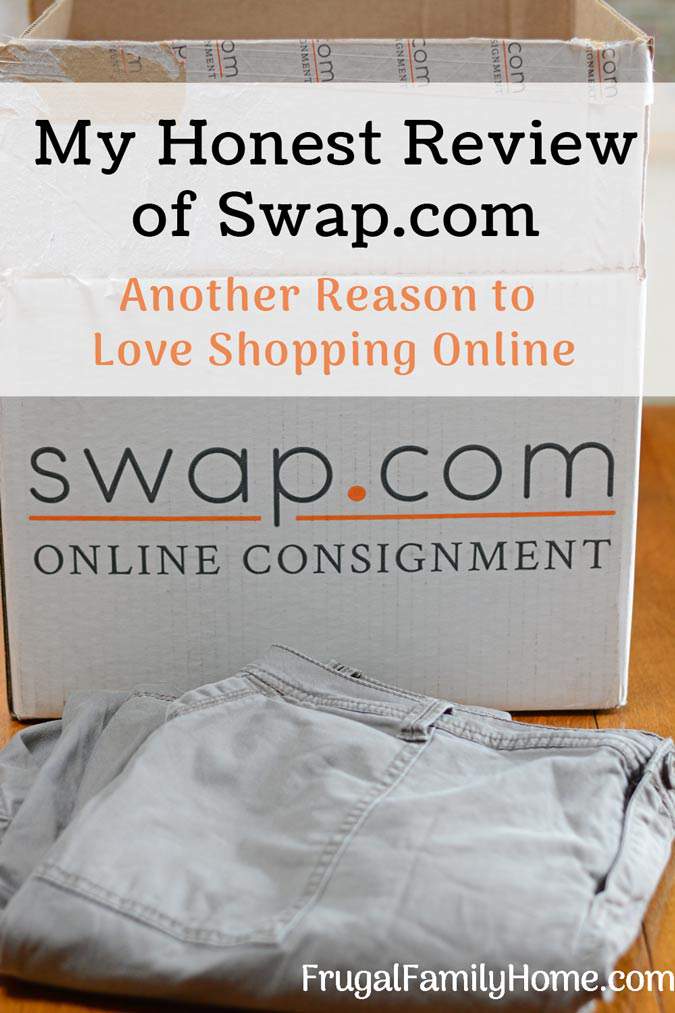 I love to shop thrift stores and consignment shops to find good deals on clothing for my family and myself. But there were two problems with this.
I don't always have the time to stop at the thrift store or consignment stores to see what they have in stock.
Often I'll find an item and it will be the wrong size or they won't have what I'm looking for. When you shop resell you have to shop often to find what you need.
I also don't really like to shop. I like to get in and get out and get onto something I really like. I don't really enjoy combing through the racks and racks or bins of items at the thrift stores.
But I've always done it to save money. Who can resist half off or more on items you need.
Even though I don't like to go out shopping at the store, I don't mind shopping online, actually, that's my favorite kind of shopping.
While you can get good deals online, it's new items for sale the prices can be good but often thrift or consignment store prices will beat a new sale price.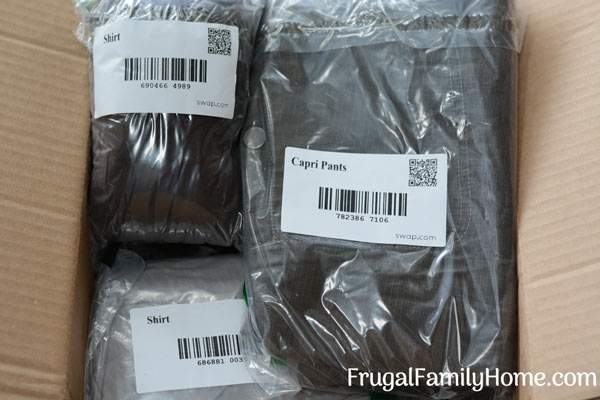 So when I discovered Swap.com I was in heaven. It's a consignment/thrift store online. Yes, nice inexpensively priced items you can shop for at home.
No more rummaging through lots of different items to find the right size or the right brand, or the right color.
You can do it all online while you are in your pajamas if you like. My kind of shopping, I can save money, reuse something, and do it all from home. Yeah!
I wasn't paid to write this post. I am a customer of Swap.com just like you might be. I found the site and gave it a try. And I really love it so I wanted to share it with you.
But some of the links in this post are my referral links. Which means when you purchase through them I might make a little money or get credit towards my future purchases at no extra cost to you.
And if you refer your friends you can earn credit too. Sweet, huh!?
I made my first purchase and I made a video of the unboxing to share with you. Plus I included how I shop at Swap.com to sort through to find the items I know I'll love without spending all day shopping.
One thing I forgot to show in the video is how easy it is to check out. Once you're ready to pay, you can pay using your Paypal account or Amazon Pay. Making it super easy to complete and pay for your order.
Tips for Shopping Online at Swap
Sort, Sort, Sort
You'll want to virtually sort through the items to be able to easily find what you are looking for. Start with the main category, women, men, kids, etc. Then drill down.
Select your size type, regular, plus, petite, etc. Then select your size.
Finally, if you have a brand or brand you love select those brands. Viola, you have a selection tailored to what you are looking for and you can see what's available.
Know Your Brands and How they Fit
Knowing which brands fit you best is very important when doing any shopping online. Since you can't try it on first. But Swap also lets you return items too so no worries there.
I have certain brands from Walmart, Kohls, and a few other stores that I prefer. I like the way they fit and I can count on them being true to size for the most part.
So if you have a favorite brand start there by sorting them when you shop.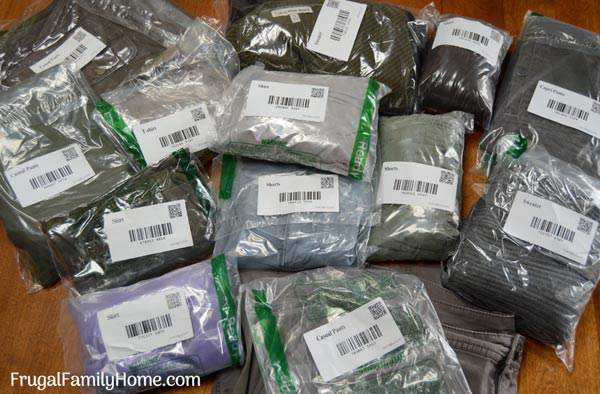 Inspect Before You Buy
Another thing I really like about Swap is the photos are of the actual items you are purchasing. They photograph each one, so you can see it before you buy.
I use the zoom in feature (shown in the video above) to visually inspect the items so I know if there is a stain or wear.It's good to give each item a good once over with the zoom feature so you can know what you are buying.
Pick the Condition
If you are looking for new or almost new items you can sort them out when you shop Swap. They have 4 main categories right now, New with Tags, Like New, Good Condition, and Fair Condition.
I found with the items I purchased most were good condition, so I expected to see a little wear or imperfections on the clothing.
To my surprise when I unpacked them most to me looked like they were in like new condition. I think the people at Swap do a good job of classifying the condition of the items.
I felt each item I received was in better condition than I expected. (Check out my video above to see the items I purchased)
The Good and Bad of Shopping Swap.com
Good
I like the ease of shopping consignment items at home. I also find it super easy to find items that will work for me with all the filters you can apply in the shopping process.
The prices are good. Maybe not as good as the half-priced days at the thrift store, but definitely in line with the regular prices at the thrift store.
The items ship right to your door and they have a return policy too. Woohoo! The condition statements match each item well. All of the items I purchased met or exceeded my condition expectations.
Bad
Ok, I don't really have any negative things to say. I really loved my shopping experience but one downside is you can't handle and feel the items before you buy.
One pair of pants I purchased was a different type of fabric than I would have normally purchased but I still like them and kept them.
But they do have a listing of what fabrics make up each item. If fabric feel is important to you be sure to check the listing for what fabrics are used in each item.
Don't Like to Shop Used Items? Sell Your Items at Swap.com
If you don't care to shop used items, you might be interested in selling your used items with Swap. You can sign up for an account, send your items in and the people at Swap take care of photographing and listing.
You only have to ship the items to them and they take care of the rest. You can make money from your new and used items when they sell.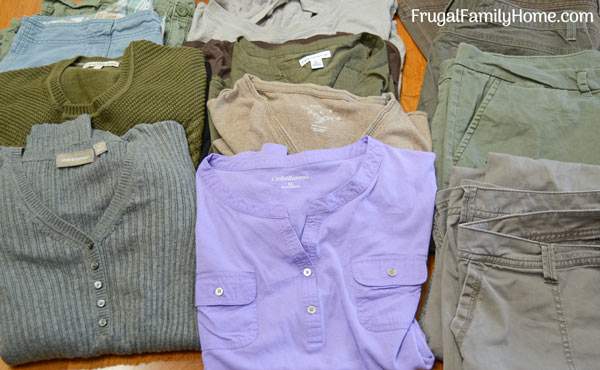 My Overall Experience with Swap.com
I am really excited to find Swap.com. I love the selection of items they have for sale. The items I purchased came in better condition than I expected, they fit as I expected them to and I'm thrilled with the prices I paid.
What's stopping you? Go on over to Swap.com and see what you can find for yourself or your family.
Get free shipping on purchases over $10 plus use this link and save 20% on your first order.
More Money-Saving Ideas…
Get Smartphone Service for Under $20 a Month
10 Easy Ways to Save Money Each Month
12 Remarkable Ways to Save on Groceries
Pin it for Later…