When you stock up when prices are low you can really save. Here's a quick of what to stock up on in January.
We're at the start of the new year. If you have a goal to save money, now is the time to start. When you stock up on items when they are at their rock-bottom prices you can save all year long.
But knowing what deals to be on the lookout for is hard to know. Don't worry, I've put together this quick list of items that should be on sale for the month of January so you'll know what to stock up on this month.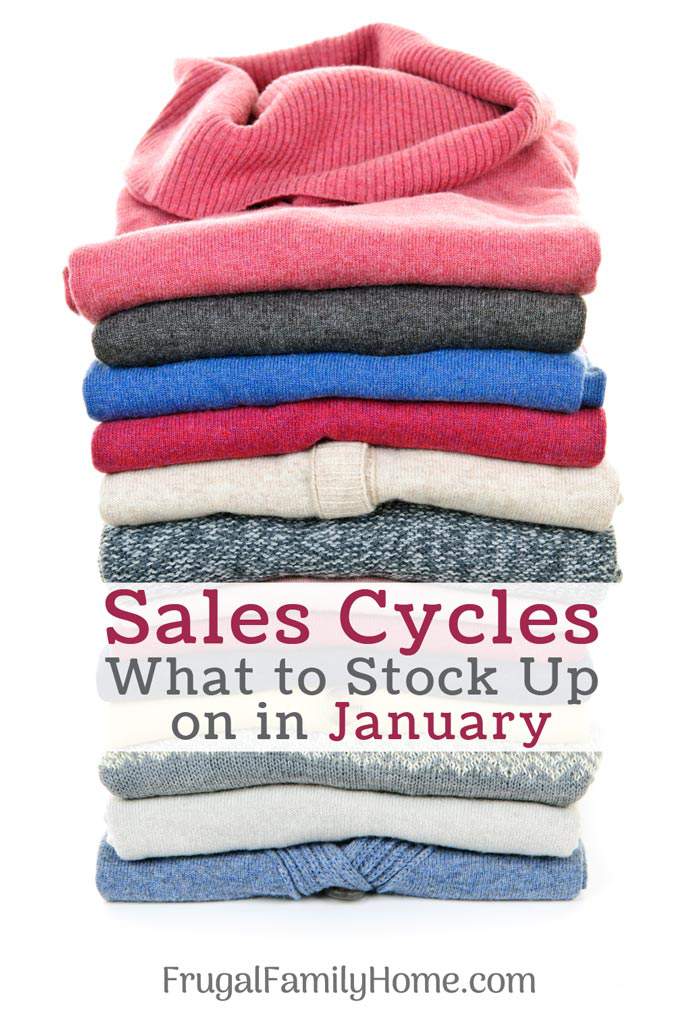 What to Stock Up on in January
Oatmeal ~ January is national oatmeal month so you know oatmeal will be on sale. Stock up when you see a sale and really save. After you stock up on oatmeal make your own oatmeal packets.
Christmas Decoration ~ This month Christmas items will continue to be on sale and heavily discounted. You can find gift sets that can work as presents for birthdays or other occasions.
You'll find Christmas decorations on sale. Pick them up at rock-bottom prices and be ready for next year. And you can pack them away when you put your Christmas decorations.
Also be sure to declutter your old decorations too.
Pick up red and green paper products to use at Valentine's day and St. Patrick's day. Items that are a generic color can be used at different times of the year.
Christmas Baking Items ~ Baking items will be on sale too. Some boxes might have Christmas decorations on the box or Christmas sprinkles. But no one is likely to care about that.
Items like cake mixes, cupcake wrappers and such can be used for other occasions too and at discounted prices, I'm sure no one will even notice.
Diet Food ~ With everyone's new year resolutions there is sure to be diet food on sale. Think of items associated with a popular diet, like lean cuisine, weight watcher and such. These should be a very good price this month.
Snack Food ~ It seems funny that snack food and diet food would be on sale in the same month but with the big game coming up you're sure to find lots of snack foods on sale.
Items like chips, crackers, soda, cheese, dips and more. Stock up for your kids snacks and for brown bag lunches.
Winter Apparel ~ Look for deep discounts on winter apparel this month. Items that you can use now like sweaters, coats, hats, and gloves.
You might also find overstocked items that didn't sell well at Christmas on sale too. Be sure to purchase extra items for gifts for next Christmas. Or for birthdays coming up soon.
Cold and Flu Medicine ~ With cold and flu season here there is sure to be deals on all kinds of cold medicine. Stock up so you'll be prepared when the sniffles hit your house. But also stock up enough to get you through the year and really save.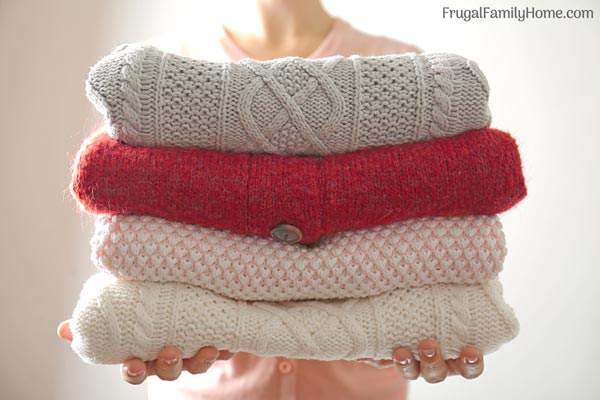 Candy and Chocolates ~ Grab deals on chocolate this month too. Often you can find deals on candy and chocolate that didn't sell out at Christmas.
You can grab these items to enjoy yourself, give to others, or use in baking. Think about Valentine's Day that is coming up.
Toys ~ After Christmas sales on toys can be a great way to save on gift items for the whole year and even maybe until next Christmas if you are good at hiding them and remembering where they are all year. Stock up on toys to give at Birthday parties for the whole year.
Electronics ~ Find good deals on electronics this time of year too. Often you can find a good deal on computers, tablets and more as the new year starts.
If your electronics are getting old and slow be sure to look for the best deals and get a new one without having to pay full price.
In Season Produce ~ When you purchase produce when it's in season it not only tastes better but is also less expensive. Items in season this month are carrots, celery, cauliflower, broccoli, cabbage, oranges, grapefruit, tangerines, chard, kale, kiwi, and spinach.
That's the list of what to stock up on January. When you are out shopping or looking over the sales ads be on the lookout for the items above so you can stock up and save all year long.
What are you hoping to stock up on in January?
More Money-Saving Ideas…