Are you ready to find a few good deals this month? Below you'll find what to stock up on in March.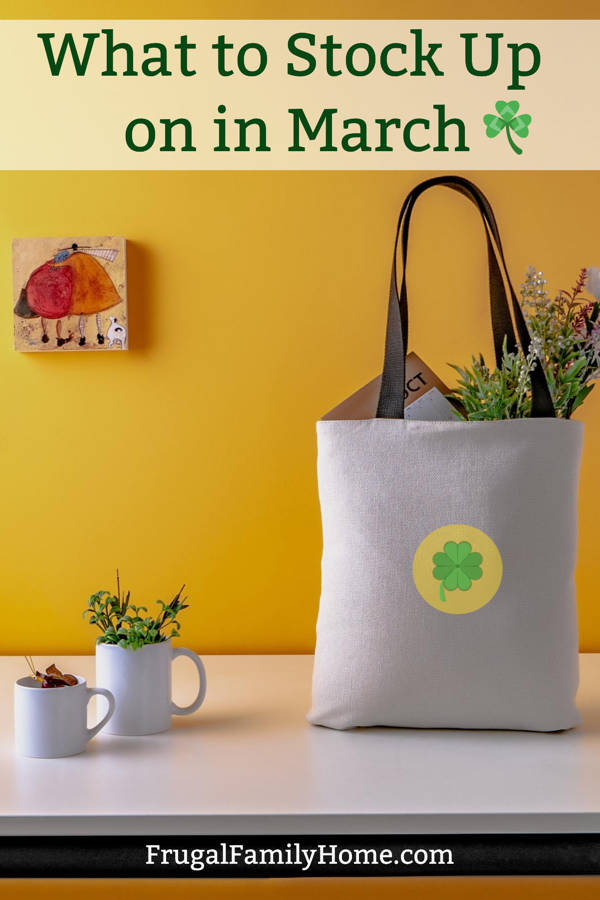 I've put together a list of items that should be on sale in March. I find when I purchase items when they are at their rock bottom prices I can save all year long.
Even if you don't need the item right now, you might want to pick it up and tuck it away for later doing this can really help you save more in the long run. Here's what to stock up on in March.
What to Stock Up on in March
After St. Patrick's Day Items
Be sure to be on the lookout for great buys on all things green after St. Patrick's Day. You might be able to find some great buys on napkins, paper plates and other green-themed items you can use for other holidays through the year.
Green items work really well at Christmas so purchase them on clearance and save later in the year.
Wedding Gifts
If you know you'll be attending a wedding soon or this summer, March is a great time to find buys on wedding gifts.
Things like china, crystal, flatware, and kitchen appliances can be found on sale this month.
Laptop Computers
If you missed the sales around Christmas on computers, this month is a good time to find a good deal on a laptop.
Especially if you have a soon to be graduate you want to gift a new laptop. Buy it this month and save.
Winter Outerwear
This month the sales on outerwear continue. If you still need a new winter coat, hat, gloves, scarves or other winter wear items this is the month to grab them before they are gone.
Be sure to buy a size or two up if you'll be purchasing for your kids.
National Frozen Food Month
March is national frozen food month so there is sure to be good deals on frozen foods at the supermarket.
Everything from convenience foods to frozen fruits and vegetables can be on sale. Be sure to look for coupons to match with sales too. Stock up on frozen foods now to keep you and your family in fruits and vegetables until your garden starts producing.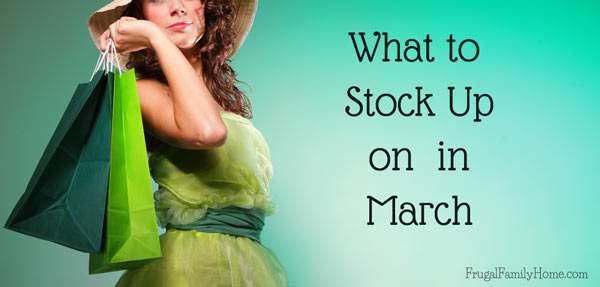 Seeds and Plants
In most places by March, you can start working in the garden. If you need new seeds to start or plants to plant in the garden you're sure to find a few good deals through the month.
Be sure to keep a lookout for good deals on spring flowers too. Although often you can get the best deals closer to Mother's Day for spring flowers.
Cleaning Supplies and Home Fragrances
March is a big month for spring cleaning and so it's only natural that cleaning supplies would be popular this month to be on sale. You can save the most by shopping sales or combining a sale with a coupon.
You can also save more by purchasing what's on sale and trying a new brand instead of being brand loyal. Who knows you might find a new favorite product.
With all the cleaning home fragrances are sure to be out in new spring collection scents. As the companies roll out the new scents you're sure to see sales and coupons to go with the sales on diffusers, candles, and room sprays too.
When you find a good buy be sure to stock up and buy a few extras for gifts for others too.
Luggage
If your luggage is older or is getting worn out this month is a good month to find a deal on luggage. Since it's past the holidays and spring break hasn't quite arrived it's a great time to find a good deal on luggage for your next trip and save. Which leaves more money in your budget to have fun with on the trip.
In Season Produce
Eating in season can help you save on fresh produce. Here're a few items to look for at good prices this month. Asparagus, Beans, Beets, Cabbage, Radishes, Head Lettuce, Oranges, Peas, Sweet Peppers, Rhubarb, Spinach, Shallots, and Turnips.
That's my list of what to stock up on in March. What things do you stock up on in the month of March? Is there anything I should add to my list?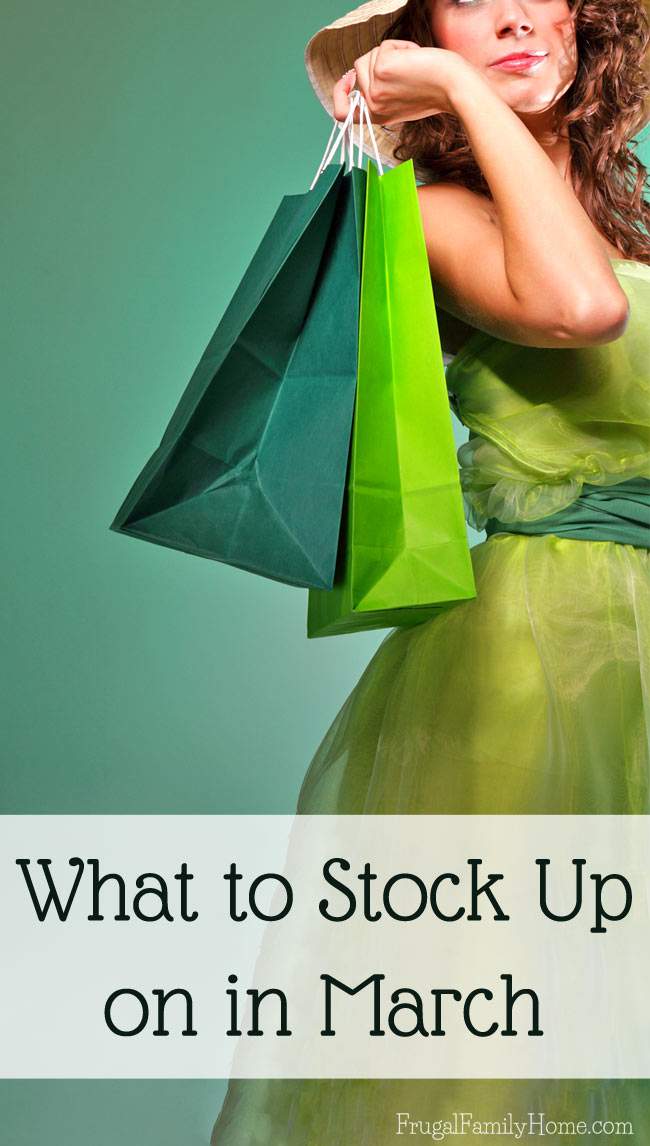 More Money-Saving Ideas
Ways to Save on Spring Flowers
Budgeting Helps
10 Ways to Save on Foods