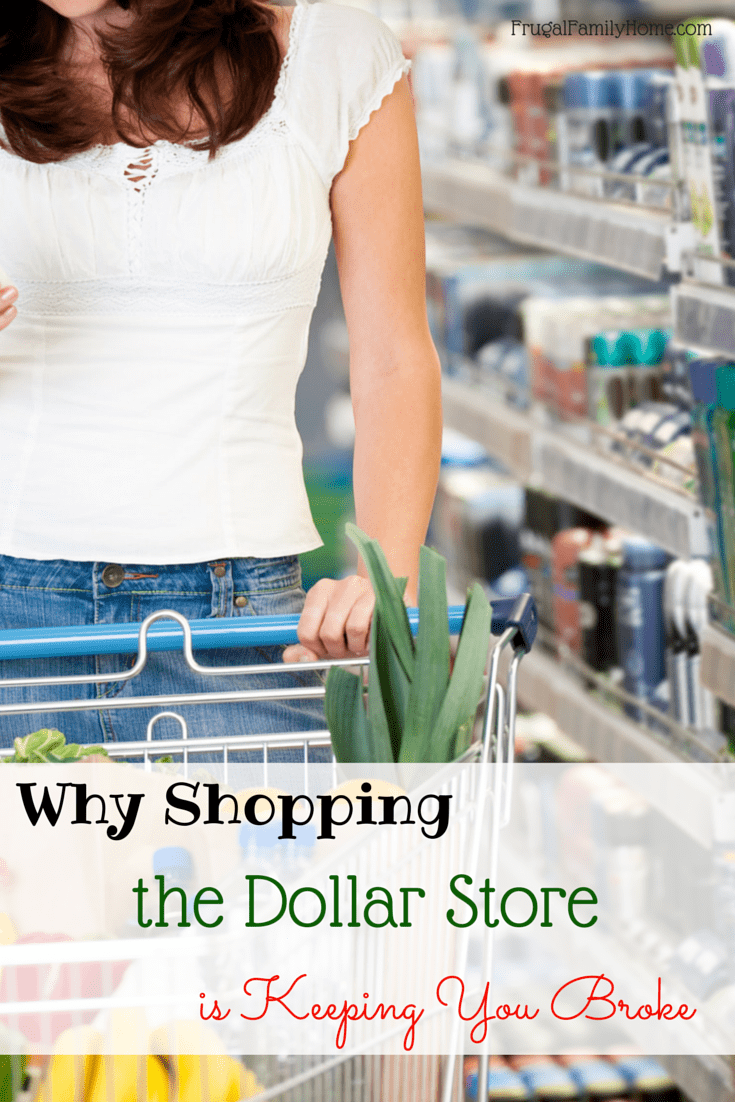 I know shopping at the dollar store you can save money. But it can also lead to overspending, if you aren't careful. I know when the dollar store first opened up in our town, I was so happy to have it. I could now get so many things for, you guessed it, just a dollar.
The "it's only a dollar" appeal can be so powerful. But it's that appeal that could keep you broke. Even though the items are just a dollar, it might not be the right place for you to shop, unless you follow these few rules or secrets to shopping the dollar stores.
Have the Right Attitude
I know when I first started shopping the dollar store it was so nice to be able to find so many things our family used for just a dollar. It was easy to shop and not worry about how many things I was placing in my cart. "Oh I'll get that it's only a dollar" attitude can make you go broke in the dollar store.
If the item you are purchasing at the dollar store, is an item you wouldn't normally purchase, you need to stop and think. Do I really need this item? Is it something I'm going to use? Is this item a good deal? Or are you really buying because you think I'll eventually use it and it's only a dollar.
Make sure to really ponder your purchase before it ends up in your cart. A few items that you don't really need, added to your cart because they are just a dollar, can end up breaking your budget. Before you know it, those just a dollar items, have turned into $20.
Be Able to Spot a Good Deal
Maybe you don't have the "it's just a dollar" attitude and you go to the dollar store with a plan and stick to it. You know what you want and you're not enticed by the other dollar store items. You get what you need and go. That is great. I really am a believer in having a list and sticking to it to save.
Some items at the dollar store are a really good deal, other items not so much, just like at any other store. I've found at the dollar store, the packages they sell are much smaller than the traditional stores. You really need to watch the size of the item when you are shopping for at the dollar store. The easiest way I've found to do this is to know my price per ounce.
If you know how much you normally pay per ounce, you can figure out if the item at the dollar store is a good deal or not. Figuring out the price per ounce isn't too hard. It helps to have a calculator available. To figure out the price per ounce, take the price of the item and divide it by the ounces in the item. That will give you your price per ounce. Then you will know if it's a good deal or not.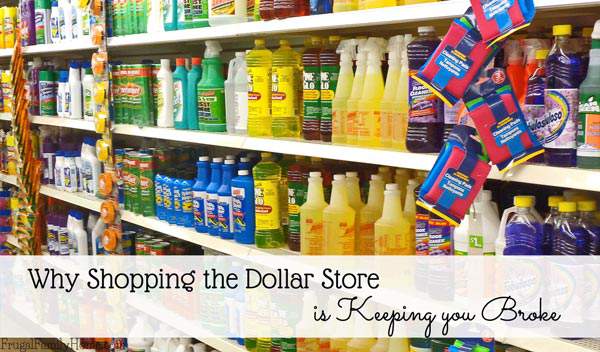 Quality of the Items
The last tip or rule to consider when shopping the dollar store is the quality of the item. For some items quality doesn't really matter, like disposable items. But if you are purchasing items you will be using over and over again, quality is something to consider.
If you purchase a plastic food container and it warps the first time it goes through the dishwasher, was it a deal? If your kids get a toy and it only lasts one day, was that a good purchase? Is the quality of the item the same as a different brand? If you are purchasing a cleaner, is it less effective or do you need to use more? All of these can make a big difference if the quality isn't as good.
If you save a dollar or two and the item doesn't last, it really wasn't a good deal. Especially if you had to purchase a replacement item for the one that didn't last. You just end up spending more in the long run.
I know I'm one who will sacrifice quality for price on many things. But on some things, I will pay more because I know in the long run, it will be less expensive for me to pay more upfront to have the quality item.
All that being said, I do shop at the dollar store on occasion. Here's some of the items I purchase when I shop.
Gift Bags
Cards
Wrapping Paper (this is usually thinner, but hey, they kids are just going to tear it off anyway)
Hand Sanitizer
Lunch Size Sacks
Lotion (I'm careful about what brands I purchase)
Sunglasses
Small glass bowls
School Supplies (I avoid the pencils, I haven't had good luck with them)
Hair brushes
Hair Clips, Head Bands
Craft Supplies for the Kids
Storage Containers
Hand Wipes
If you are careful when shopping at the dollar stores, you can find some good deals. Following these few rules can keep help you get the most out of your dollar at the dollar store.
It's Your Turn

What items do you like to pick up at the dollar store and which ones do you avoid? I would love to have you share them in the comments below.
[signoff]
More Money Saving Posts You'll Love,
Rock Bottom Price List, Free Printable
Tips for Being a Happy Non Consumer
10 Simple Ways to Save Everyday