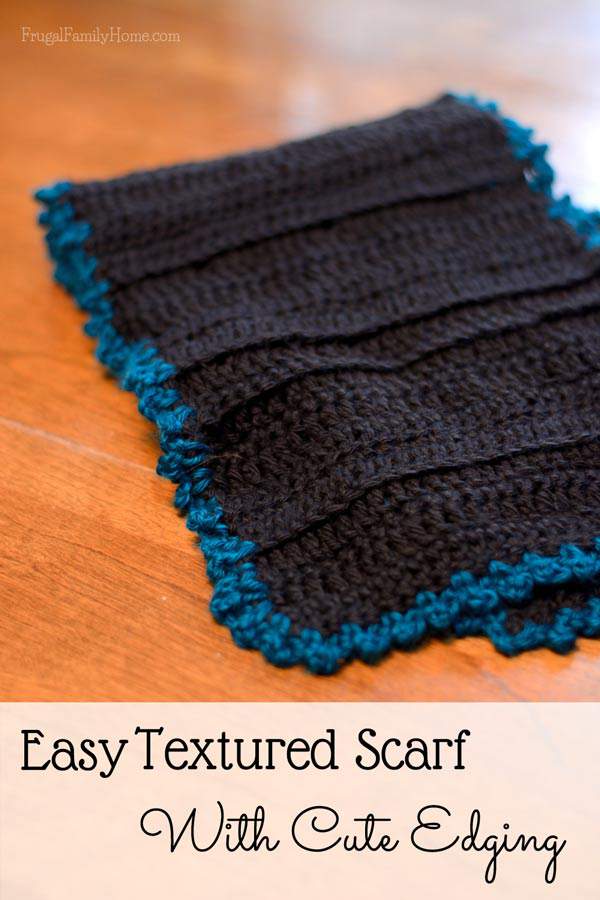 With all the cold weather, who wouldn't want a nice crocheted scarf with cute trim? In case you missed them, I've been sharing easy gift ideas that you can make in a day or less. We all have limited time but that doesn't mean you can't make something handmade for a gift.
If you missed them, I have a tutorial for Rose Sugar Body Scrub, which I 've been using myself and love it. I also made a cute Felted Wool Christmas Pillow. Both of those projects took an hour or less to make.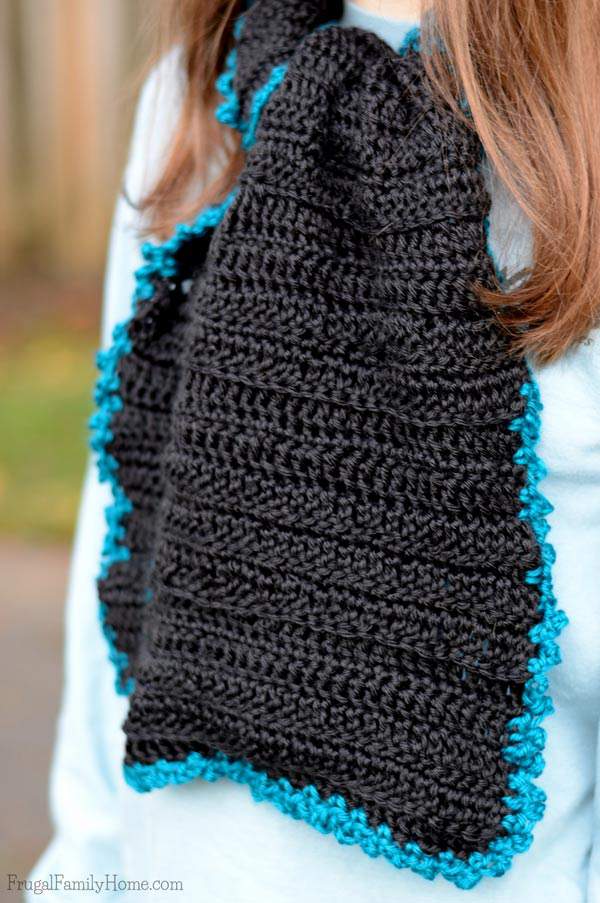 The project for today is a little more time consuming. I worked on it an hour here and there. It took me about 4 hours total to crochet. I'm don't crochet that fast so you might be able to complete it in a quicker than that. But I'm going to say for the average person who knows how to crochet this should be able to be completed in about half a day.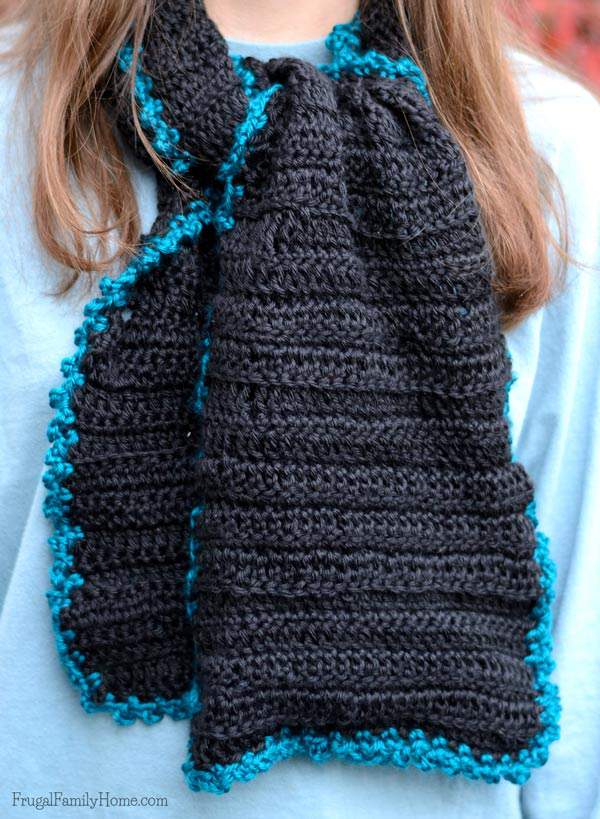 I made a video tutorial for all the stitches that will be used in the scarf, just in case you have never crocheted before, but want to give it a try.
Easy Textured Scarf with Picot Edging
What you will need,

One Skien Black Yarn, Caron Simply Soft Yarn (315 yards, 6 oz Worsted Weight)
One Skein Dark Teal Yarn, Caron Simply Soft (315 yards, 6 oz Worsted Weight)
One size G Crochet Hook
Completed Size 9 inches wide by 46 inches long (length can be any length desired)
Working with the black yarn, chain 31
Row 1 In the second chain from the hook do a single crochet stitch and in every chain until the end. Chain 2 and turn.
Row 2 Double crochet in each of the single crochet stitches to the end. Chain 2 and turn.
Row 3 Double crochet in the back loop only of each of the double crochet stitches. Chain 1 and turn.
Repeat these three rows until scarf reaches the desired length and tie off.
For Picot Edging
Join the teal yarn to one of the stitches on one end of the scarf.
Start with a single crochet stitch. *Chain 3 and then in the 3rd chain from the hook make a slip stitch.
Skip the next stitch and single crochet in the second stitch*. Continue on with this pattern from * to * until picot edging is all the way around the scarf.
Tie off and weave ends in.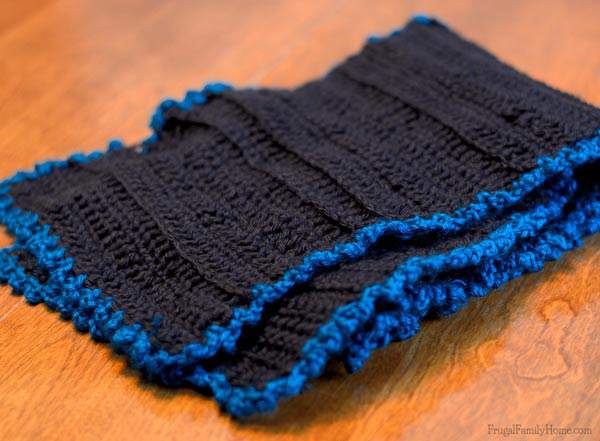 Are you working on any crochet projects right now? If you are what are you making?
[signoff]
[connect]