My kids are done with their homeschooling for a while and so we have some free time to do a few fun projects. My kids love the 4th of July. With all the fireworks, family and fun what's not to like? Since I was a  little more prepared this year, we decided to do a few fun projects to start getting ready for the 4th. Last week we made firecracker rice crispy treats. This week we made popsicle flags.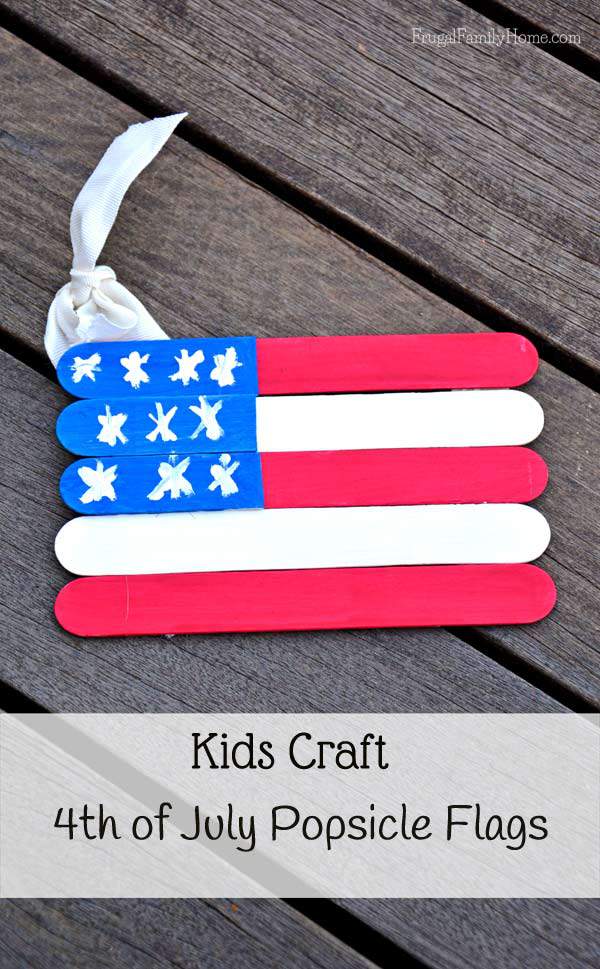 4th of July Popsicle Flags Kids Craft
The kids really liked this project. They both love to paint so this was something they both wanted to help with. We started out by cutting the popsicle sticks to length.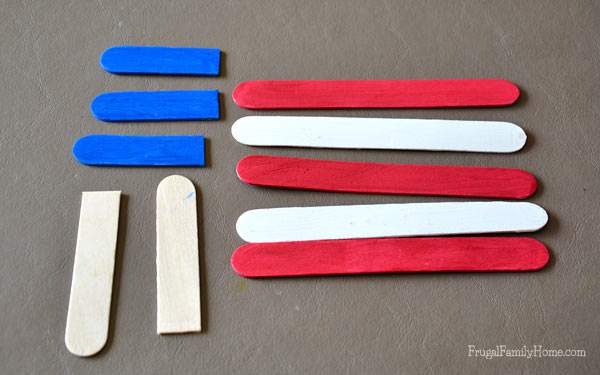 You will need 8 jumbo popsicle sticks for each flag. I purchase a package for $1 at our local dollar store. I love the dollar store for inexpensive crafting items. I cut three of the popsicle sticks for the blue part of the flag, to the length of 2 1/2 inches long. Save the other end of the cut popsicle sticks, they will be used as the base for the red and white sticks.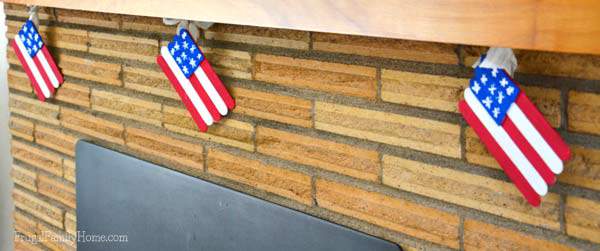 Now for the fun part, painting. We each took a color and painted the sticks. My daughter did the blue, my son the white and that left me with red. I was really surprised at how quickly the paint dried on them.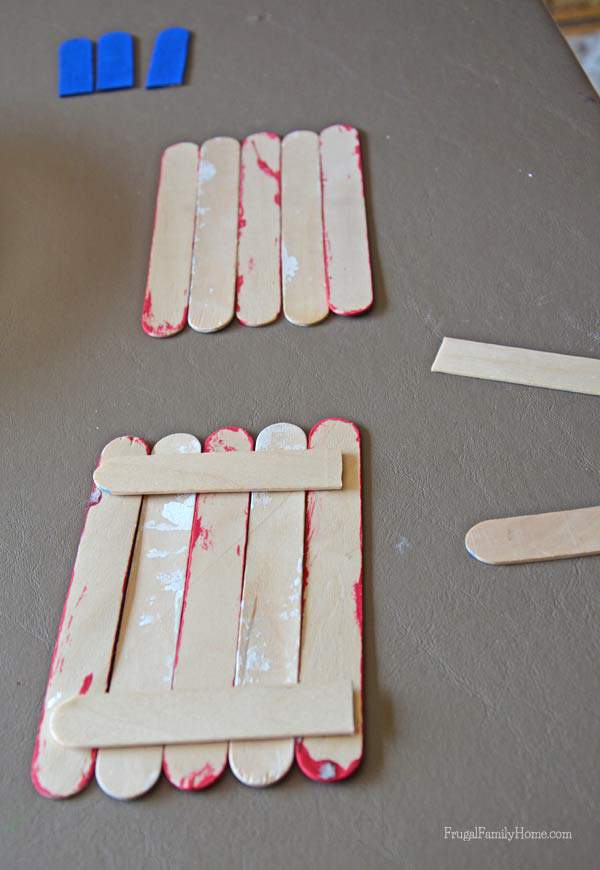 We used a hot glue gun to glue the pieces together into a flag, but I'm sure craft glue would work great too. We found the easiest way to assemble the flags was to place the red and white sticks, painted side down in the right order. Then glue the cut sticks that were left unpainted to the back of the flag to hold them together.
Once the support sticks were glued on the back, we flipped them over and added the blue painted sticks on top of red and whites one. Since we didn't have any star stickers we painted our stars onto the blue area of the flag once they were assembled.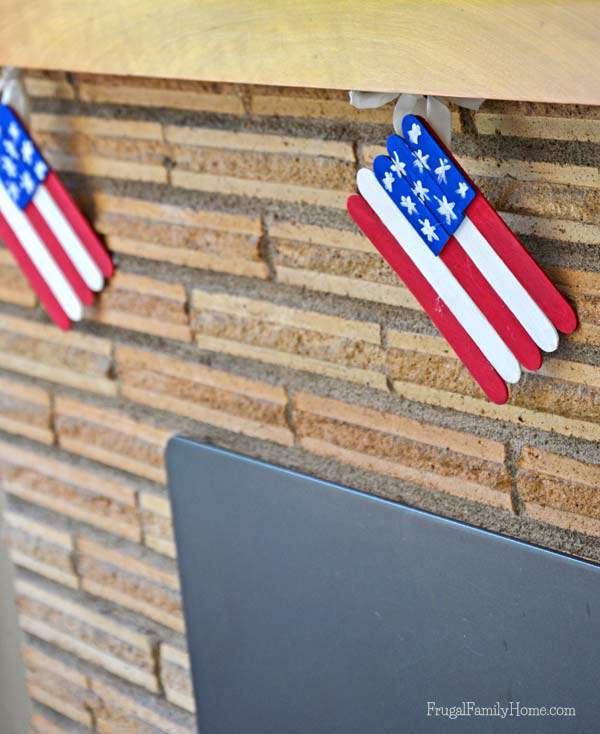 We added a little ribbon to each one,  by glueing ribbon to the back and then tying a little bow. So we could hang them just below our mantle. I think they turned out really cute and festive.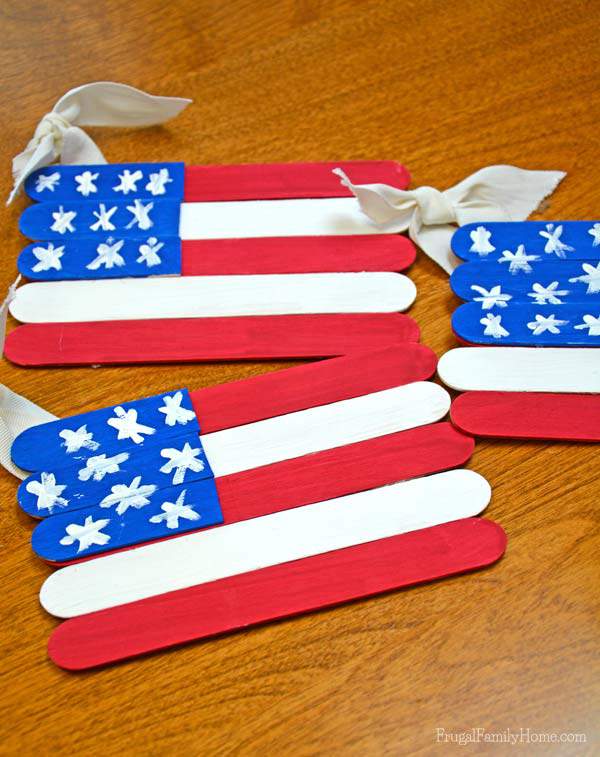 What kind of crafts do your kids like to do?