My kids are really having fun helping me with projects for the 4th of July. So far, we have made Firecracker Rice Crispy Treats, Popsicles Stick Flags and a Bandana Tablecloth. This craft is one you can make from things you have around the house.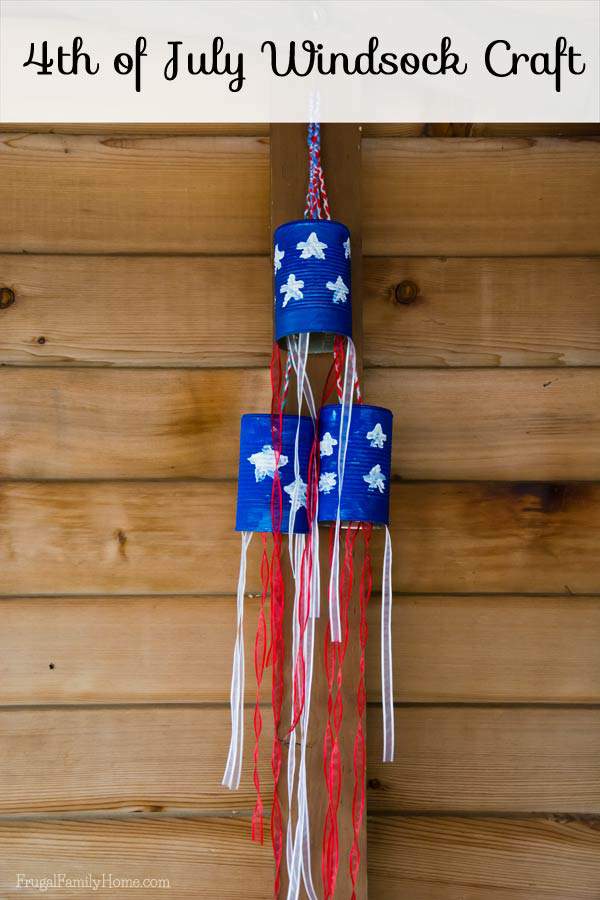 These 4th of July Windsocks are easy to make. We used the empty vegetable cans but if you wanted larger windsocks you could use coffee cans too. Other than the cans, you will need some paint, ribbon, yarn and glue. We used a hot glue gun and it worked well but I'm sure craft glue would work good too.
After removing the wrapper on the can and washing the inside out, you'll be ready to paint. We used blue to paint our cans. We had tempura paint on hand so that's what we used. But after thinking about it, I realized that probably isn't the best paint since it will wash off in the rain. If you live where it is likely to rain around the 4th you might want to use a paint that will hold up better in the rain. I just sprayed our cans, once painted, with sealer to be safe. We don't want blue streaks going down the side of the house after a rain storm. 😉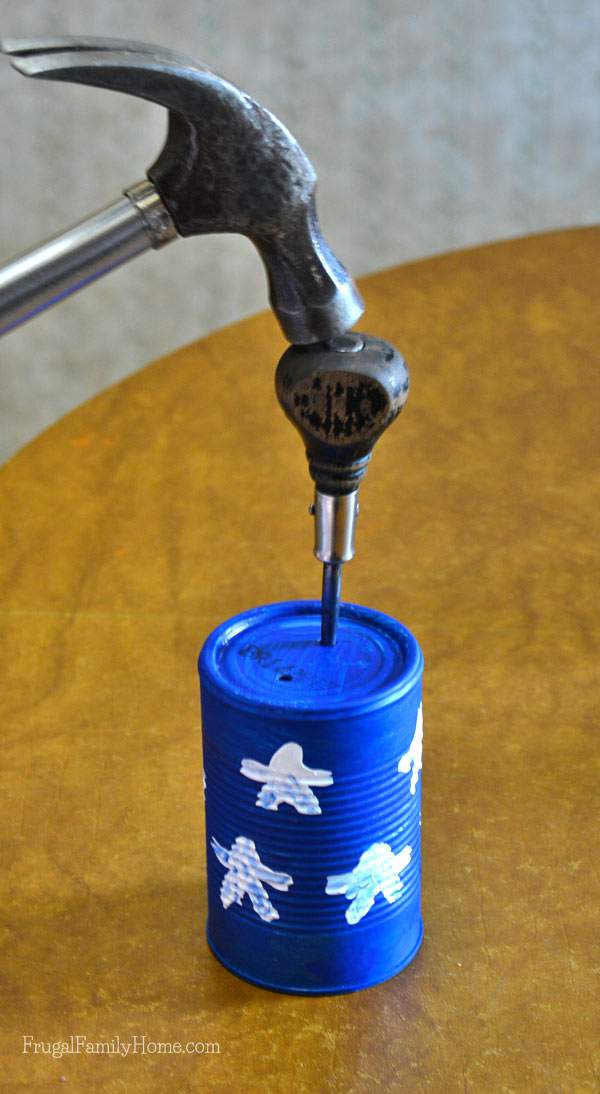 Once the blue is painted on and dried. We added some stars. We painted ours on, but if you have stickers or decals those would work good too.
To make the hangers for our windsocks, we took three strands of yarn and braided them together. I tied the ends to make sure the braid wouldn't come out. I think they turned out looking really nice.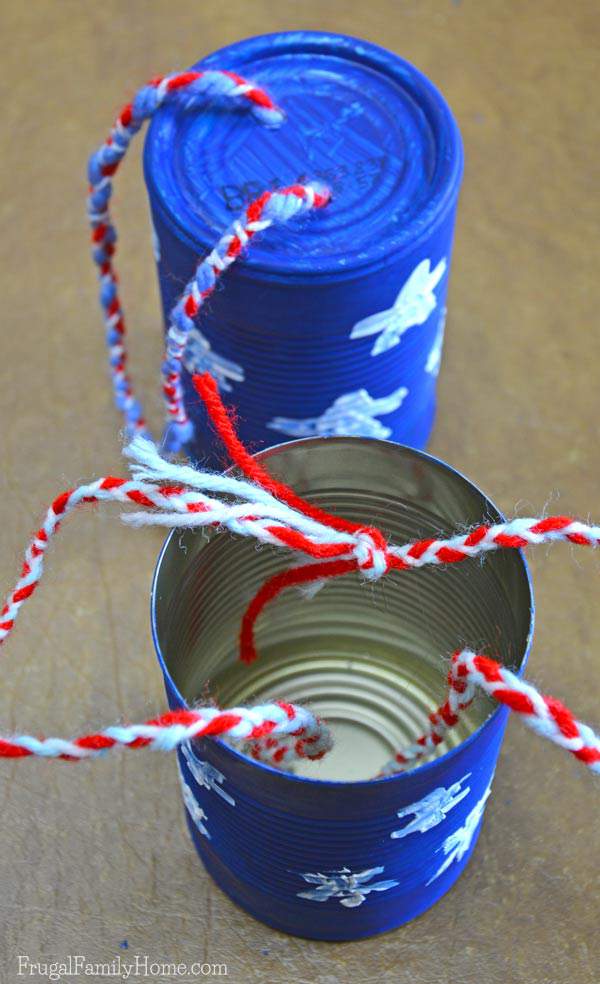 We punched a couple of holes in the top of each can to thread the yarn through. My son loved using the hammer and awl to punch the holes. Boys love their tools.
I pulled the yarn through and tied both ends together. I did this step since the cans are a little sharp after being punched through and  I didn't want the kids to get cut.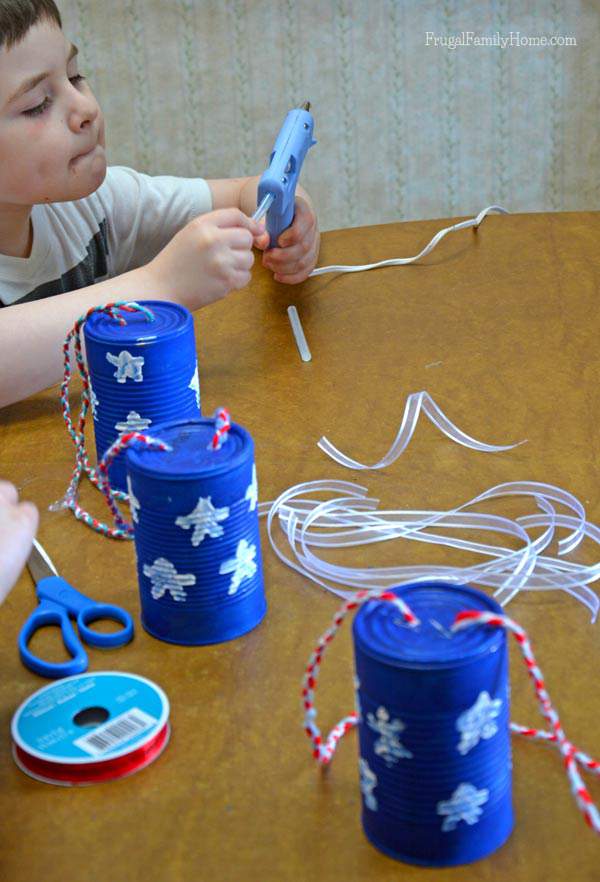 All that was left, was to cut the ribbon and glue them onto the bottom side of the can. This is where we used the hot glue gun and it worked great. We had some red and white ribbon so it worked out wonderfully.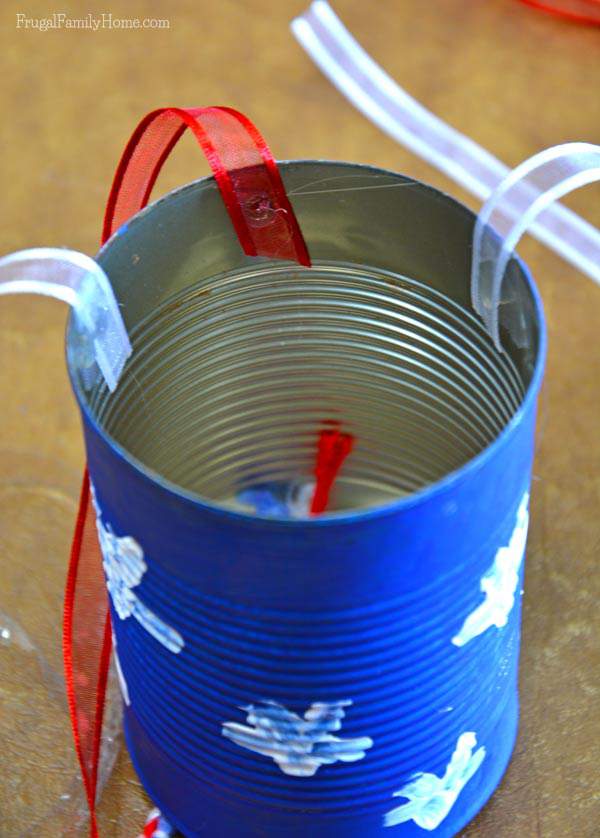 We hung the windsocks under the eaves of the house and they look so festive. Don't you think?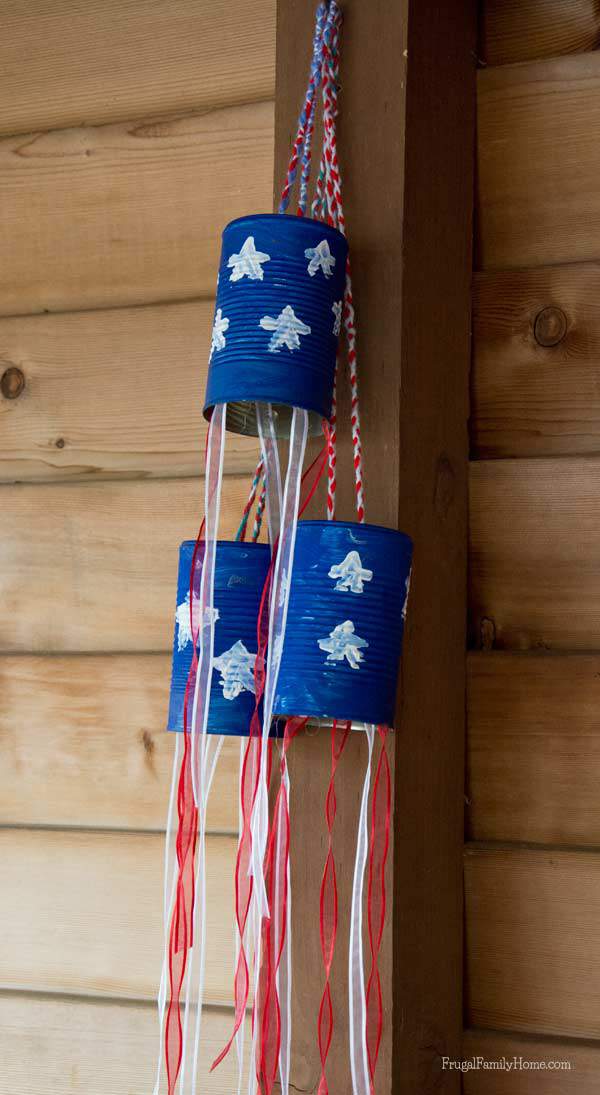 What kind of decorations do you make or put up for the 4th of July?