Airplanes are something my kids love. My husband is a pilot so the kids are used to being around airplanes. We are often out at our local airport doing something around planes. So when I asked my son if he would like to make an airplane he was really excited.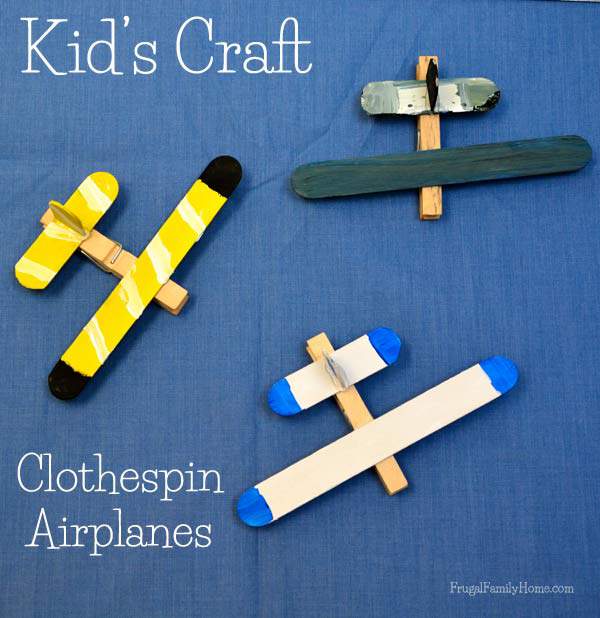 This project doesn't take much to make just a few items, most of which can be purchased at the dollar store. If you have seen my other kid's craft posts you know most of them are very inexpensive to make and use common household items. Making it easy on Mom to let the kids get crafty.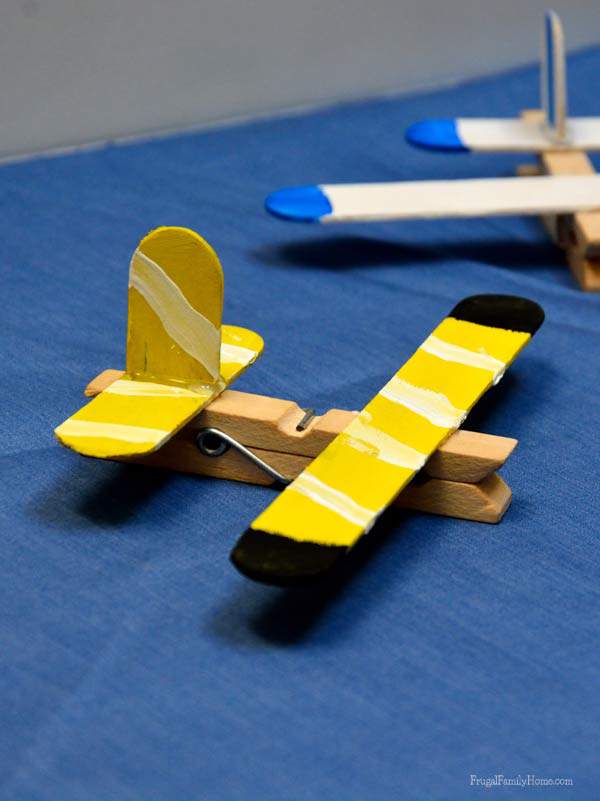 What you will need for each airplane,
Two jumbo popsicle sticks
A wooden clothespin
Paint to paint the airplane
Craft, hot glue or wood glue
Assembling the Airplanes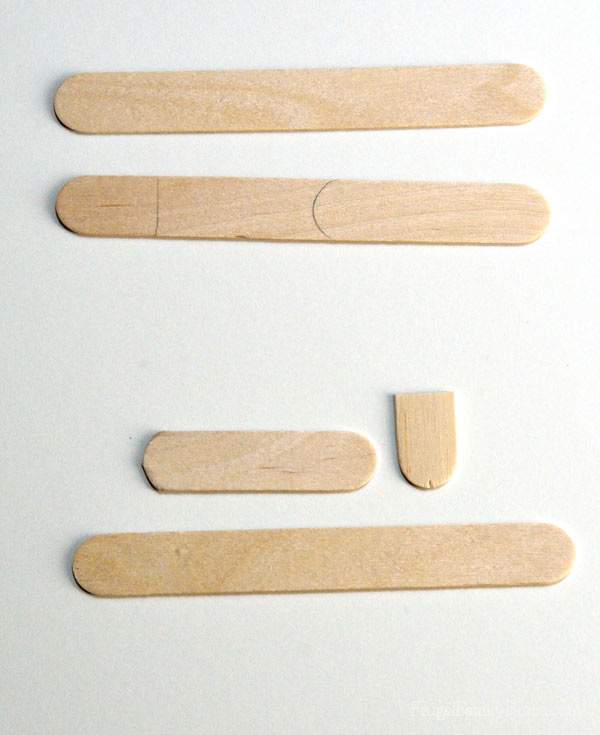 Step 1. You will want to cut a smaller wing out of one of the popsicle sticks. You want it to be about 3 inches long. I cut ours from one end of the popsicle stick, then rounded the cut end with scissors to look more like the other end. I cut a one inch piece from the other rounded end for the tail of the plane.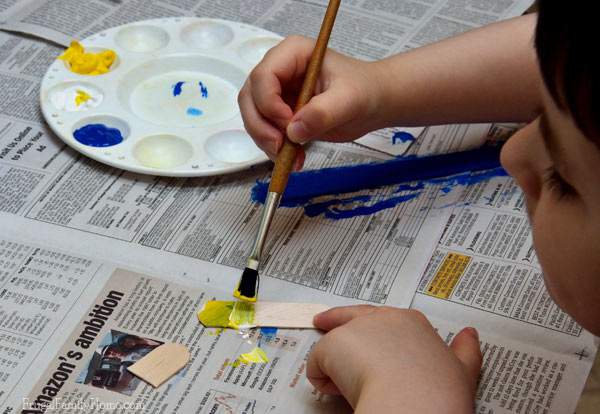 Step 2. Paint the wings and the tail piece.
Step 3. Glue the top wing to the top of the clothespin towards the front. We glued ours where the metal clip passes on top of the clothespin.
Step 4. Glue the back wing about a half an inch from the end of the clothespin. This gives your finger enough room to open and close the clip, just in case the kids want to clip it to something.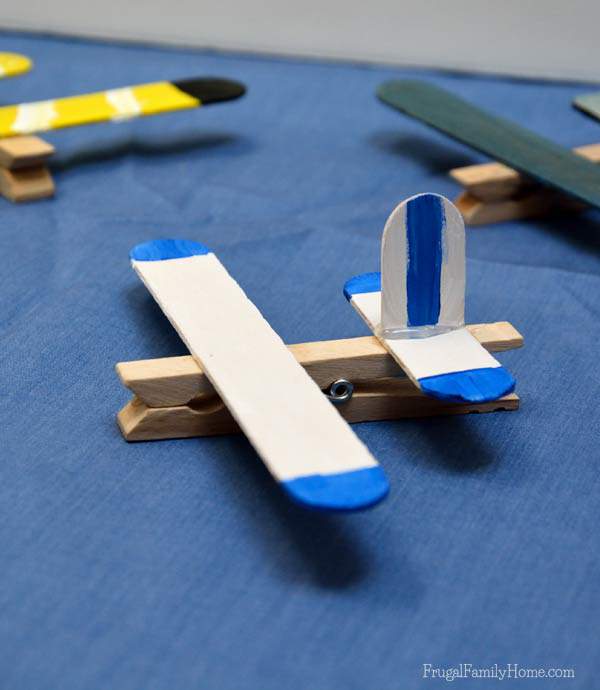 Step 5. Glue the tail onto the middle of the back wing. This will more than likely take superglue or a hot glue gun. We ran a bead of hot glue and stuck the tail piece into the glue. It held nicely.
We didn't paint the clothespin. But you could also paint the clothespin too. We just didn't think about it, I don't know why I didn't think to paint it. It wasn't until I was editing the photos that I realized we didn't paint the clothespins. That's something to try the next time we make these.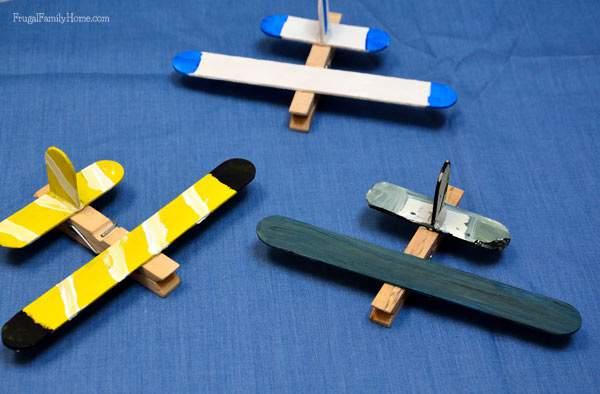 I'm sure you could also color the popsicle sticks instead of painting them. Just be sure to use a sharpie marker, when we tried to use regular markers on our catapults, the colors rubbed off so sharpies are probably your best bet.
Do you think this is a craft your kids would like to make? If they do be sure to send me a photo. I'd love to see their finished planes too.
[signoff]
Want More Kid's Craft Ideas? You can find more Kid's Crafts here.