Struggling with
What to Cook for Dinner?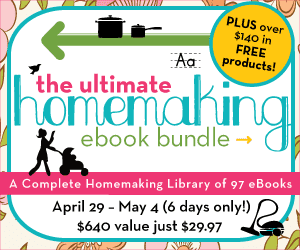 Ultimate Homemaking eBook Bundle Sale ends tomorrow
Just a reminder if you are thinking about purchasing the Ultimate Homemaking Ebook Bundle tomorrow is the last day. Go here to see my post on this great bundle with 97 Homemaking ebooks. The price is great too at just $.31 an ebook.