I have a confession to make. I haven't even been out to do any shopping this week. In fact, I haven't even left the house. I love being at home. But I neglected to post what I found last week, so I thought I would share that shopping trip today.
I'm hoping to get out to get a few things at the store today or tomorrow. We really need some fresh fruit. Maybe a trip to my local discount stores will yield some good deals on fruit.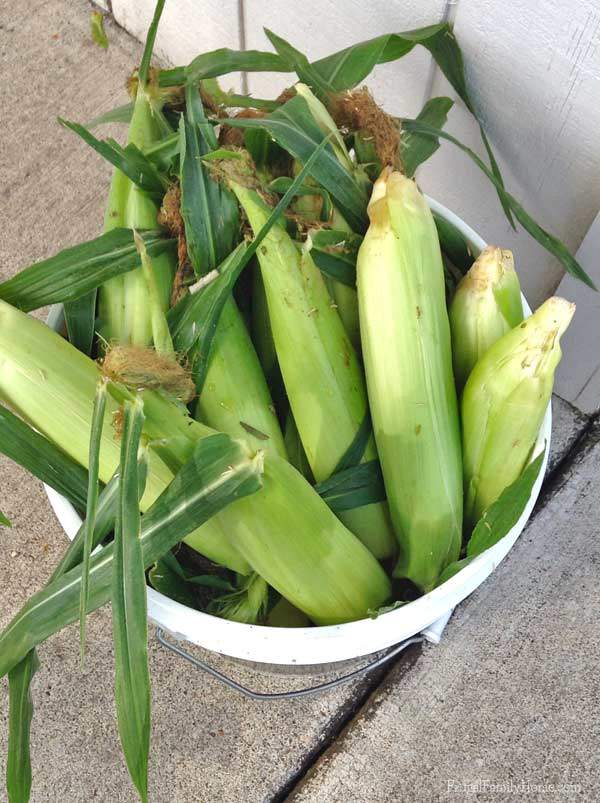 My friend was kind enough to drop off a bucket of corn this week. She ended up with more than her family could use and passed some along to me. Which of course I was glad to receive it. I had just been thinking the other day we needed to get some corn to put up in the freezer soon.
I did have a mishap with the corn. As I was adding it to the vacuum seal bags. I usually buy the rolls vacuum sealer bag material to make your own bags. I was working on making them into bags for the corn when my vacuum sealer machine overheated and needed to take a break. I guess I over worked it. 🙂
I set the unsealed bags aside and went back to working on the corn. As I started to put some of the corn into a bag, I realized to my surprise, that the corn was landing on my feet. It took me a minute to realize that I had just picked up a bag that wasn't sealed at the end.
My mess was quickly cleaned up by our two little dogs. They were just waiting for a mishap to send some yummy food their  way. The rest of the corn ended up in the sealed in the freezer bags. We should be stocked up on corn for  while. I can't wait to make some Potato Corn Chowder with it.
Everyday Deals Extreme Discount Purchases
Organic Soy Milk $1
Organic Milk $1
2 pkgs Cookies $1 each
4 Windmill Cookies $.25 each
Strawberries $.79
3 Zicam $2 each
2 bags Tortilla Chips $.50 each
2 boxes Fruit Snacks $.50 each
Total Spent $13.79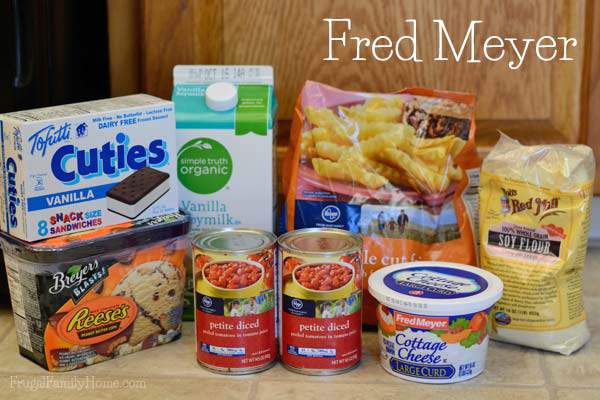 Fred Meyer Purchases
Soy Milk $2.49
French Fries $1
2 cans Tomatoes $.50 each
Cottage Cheese $.99
Breyers Ice Cream $2.49
Soy Flour $2.59
Tofutti Cuties $3.29
Total Spent $13.85
My total spending for this past week was $27.64. I think my best buy for this week was probably the Zicam at $2 each or the Organic Milk and Soy Milk for $1 each.
What was the best buy you found this week?
[signoff]