This week was a little crazy, but in a good way. It started out really well. I got a call from a friend who lives in Idaho, asking if I was busy on Wednesday. She said she would be in town and wanted to come by while her husband was in a training class.
I was really happy to see her. I think it's been a couple of years since we had seen each other. It was a fun day of just hanging out together and getting caught up. But I forgot to take a photo. Oh well so is how it goes sometimes.
Some of the links below are my referral links. Which means as an Amazon Associate I earn from qualifying purchases and when you purchase through them I can make a little money at no extra cost to you. Thanks! See my disclosure policy for more information.
With the great weather our garden is really taking off. I was really surprised when I checked the strawberry plants and found a few berries already forming. Can't wait until they are ripe and ready to eat. Yum!
I was able to get a few tomato plants transferred into the garden and I'm hoping to get a few cucumbers planted too. It's a little early, but the plants are outgrowing the cold frame.
My husband took the car that is usually parked in the garage, a couple of days this week. Leaving the garage open for the kids to play in. They rode the plasma car and set up tents.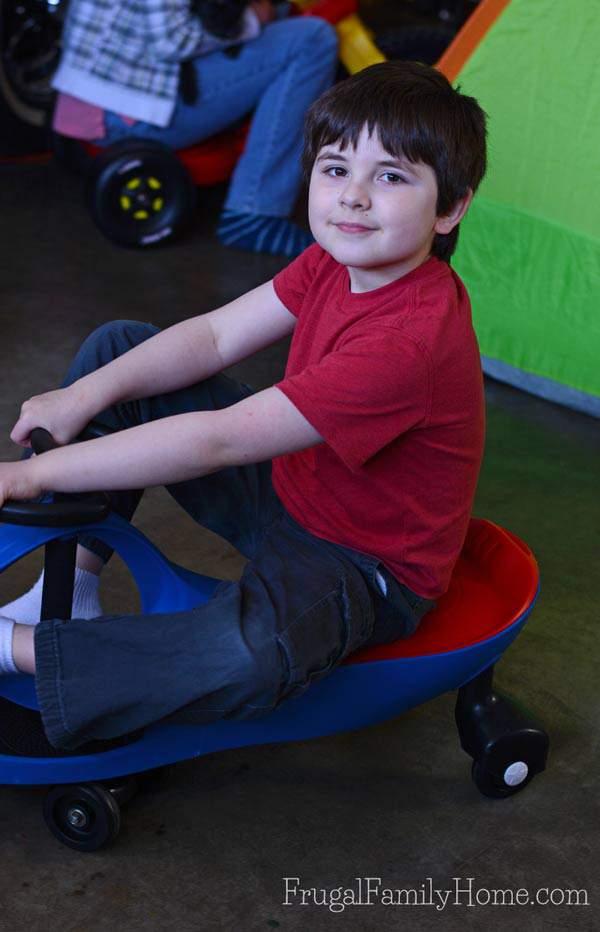 It was a fun time for all until my son found the pull noise makers, we had left over from the 4th of July and set a couple off. The dogs and cat wanted to have nothing to do with being in the garage to play with him after that. I can't blame them, it was really loud.
I meant to post about this shopping trip to Everyday Deals Extreme Discount last week but I never got to it. Since I haven't been out to shop yet this week, I don't have a new shopping trip to share. But I'm hoping to get out to shop this weekend.
Everyday Deals Extreme Discount Purchases
4 heads of Lettuce $.25 each
Apples $.39/lb
Grapes $1.00 for 2 pounds
2 packages Cookies $1.59 each
Strawberries $1
2 packages Reese's Peanut Butter Eggs $.50 each
Total Spend $8.39
If you are looking for a yummy lunch or easy dinner idea, check out the post I updated this week for pizza cups. They are so good and no fights over what topping to add, everyone can choose their own.
How did your week go? Anything exciting happen? Did you get any good deals while out shopping? I would love to hear about your week too, leave me a comment below.