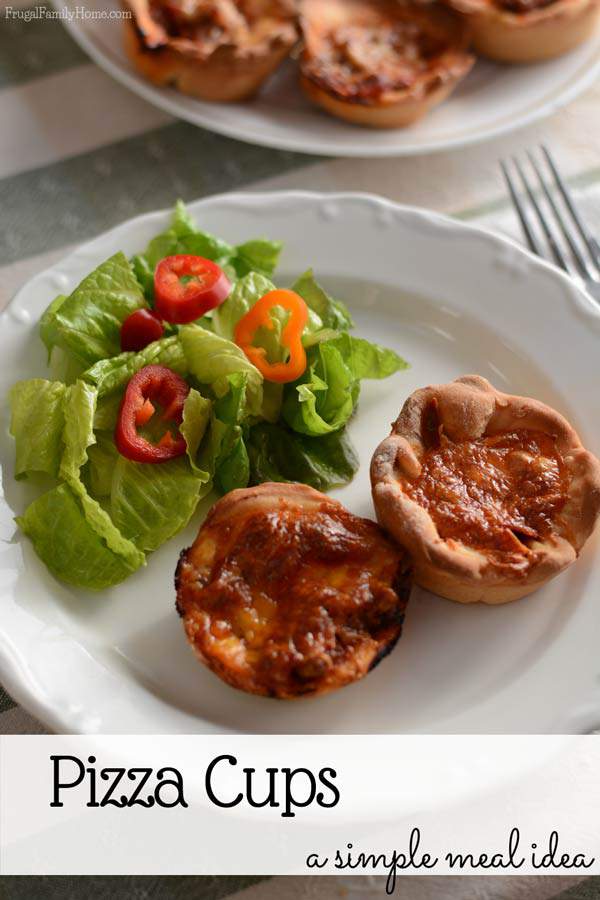 Our family loves pizza. I make it from scratch at least twice a month, sometimes more. I thought it might be nice to have pizza in a little different way for more variety. That's how this recipe came about.
I altered my Beef Biscuit Cups  By replacing the biscuits with pizza dough. I also altered the filling by adding a little pepperoni and used tomato sauce with pizza seasonings in it. They turned out really good so I knew I had to share them. I also found that these little pizza cups freeze very nicely and reheat well too. If you have the time, be sure to make a second batch for the freezer. For a quick lunch or dinner.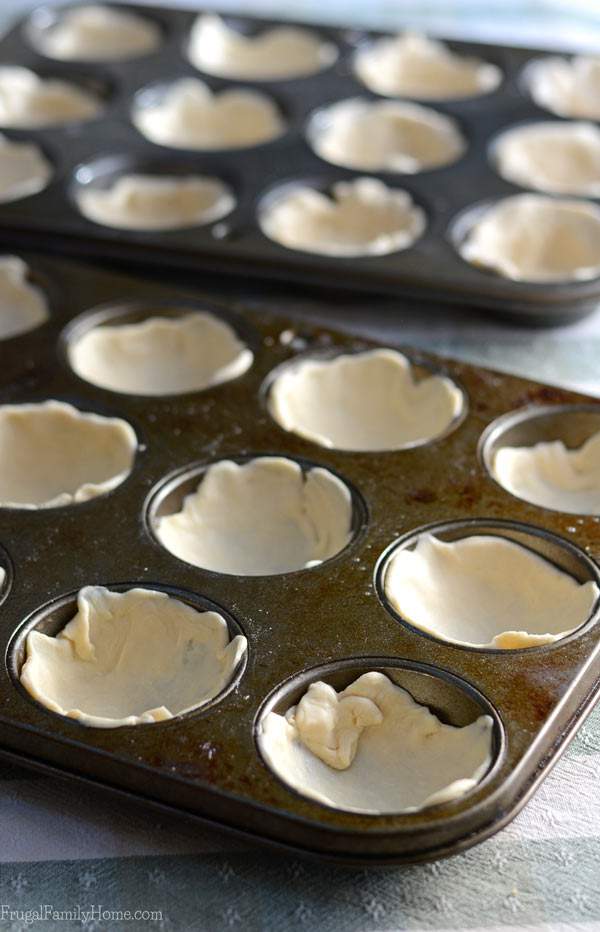 I usually make my own pizza dough. It's a quick and easy recipe that I can get together in about 15 minutes, no need to let it rise. Then roll it out and place into the muffin tin. I tried to use my silicone muffin cups, that I love so much but the dough just kept sliding off of them. For this recipe you really need to use a muffin tin pan. I'm glad I kept mine.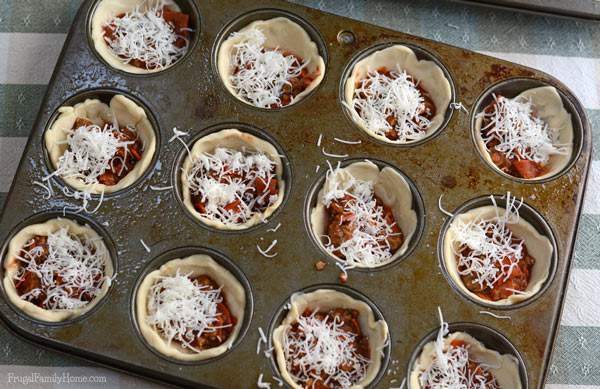 This recipe calls for pepperoni which can be a little expensive. I usually purchase packages of pepperoni on sale for around $2 each with a coupon. If you can't find pepperoni on sale you could just leave it out and just use the hamburger instead.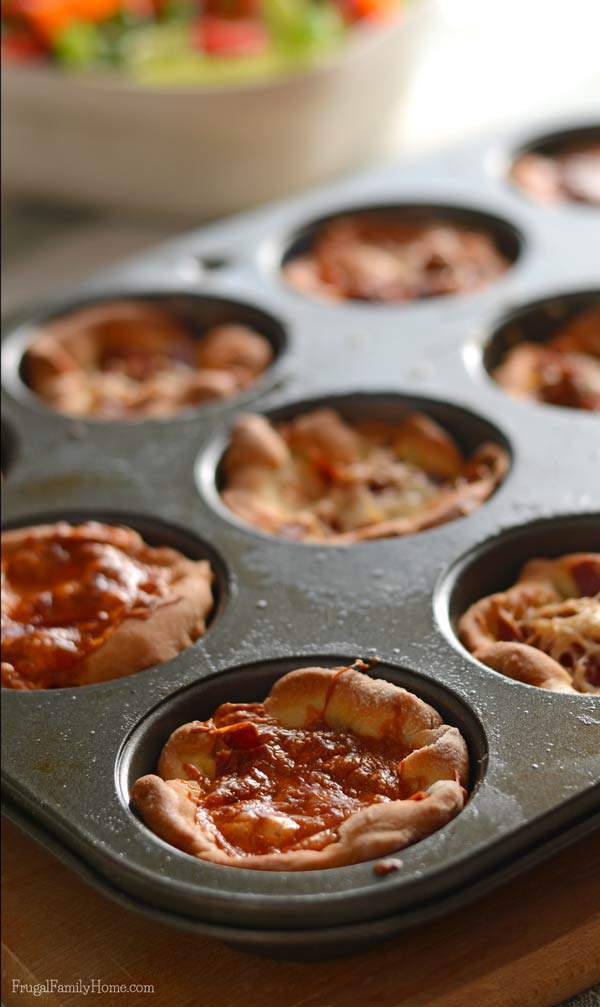 I added in some peppers because I had them on hand, but olives or mushrooms would work great too. Just use any of your favorite pizza toppings.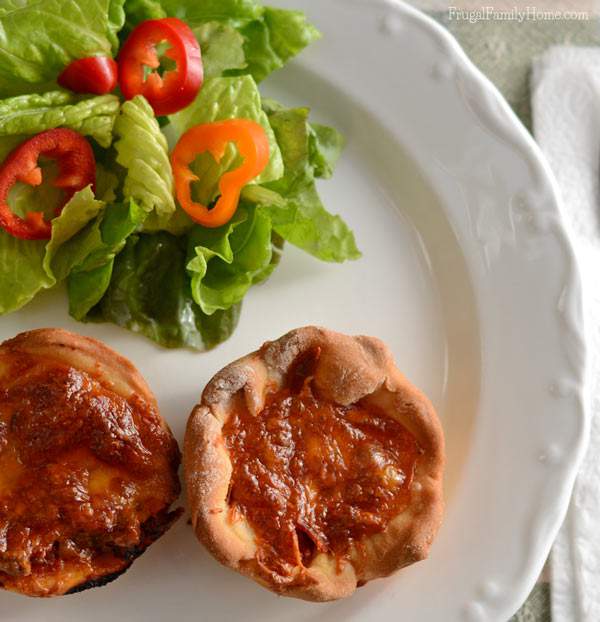 I like to do cost breakdowns of recipes, just so I know how much each meal is going to cost us. The cost of this recipe works out to be $4.24 or $.24 each pizza cup.
That cost is with the pepperoni included. I can usually get a head of lettuce for about $.30 a head at our discount grocery store. A meal of pizza cups with salad comes to around $5 for the 4 of us.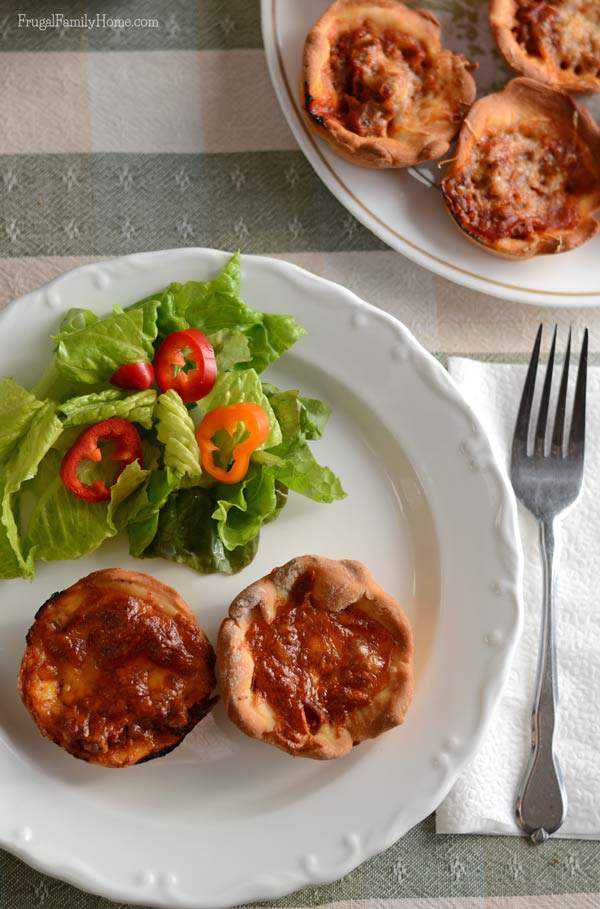 You might even be able to make them a little more cost effective if you can find the cheese on sale. I use a small amount of cheese in the recipe because I need to purchase dairy free cheese for my family. But if you find a good deal on the cheese you could even make these for less and add more cheese too.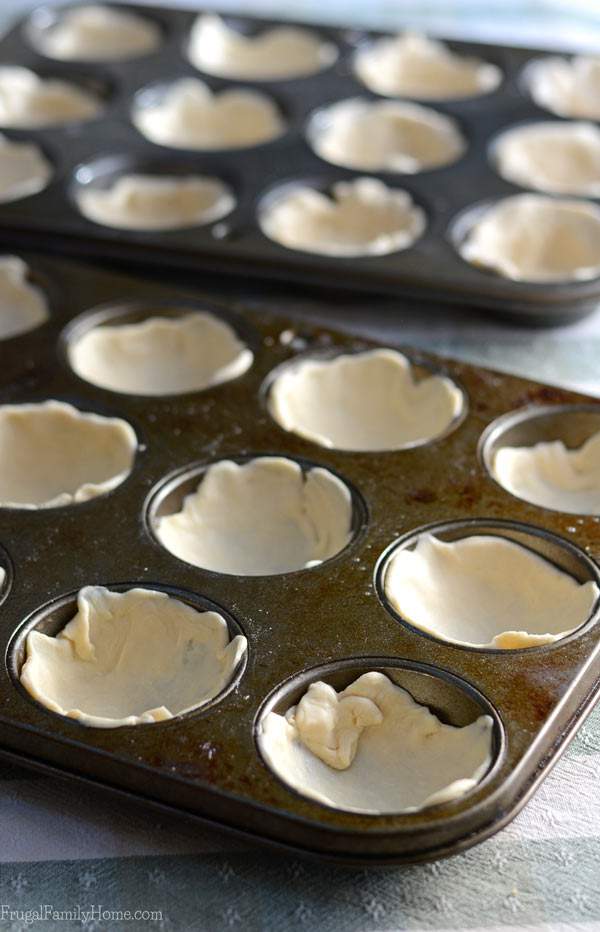 Pizza Cups
Ingredients
1

batch pizza dough or you can use the pizza dough from the store in the tubes

20

slices

of Pepperoni cut into small pieces

1/2

pound

ground beef or turkey browned

1

cups

of Shredded Cheese

1

Bell Pepper

chopped

1

cup

of tomato sauce with pizza seasoning added to taste

garlic, basil, oregano
Instructions
Make up the pizza dough and divide into 12-18 pieces. Press and stretch each piece of dough into greased muffin tins. The pizza dough should line the inside of the muffin tin bottom and sides.

Set the muffin tins aside and in a bowl mix up the tomato sauce with the seasonings. Add in bell pepper, pepperoni and cooked ground beef. Stir to blend.

Add filling to the dough cups in the muffin tins. Just distribute the filling evenly.  Then top with cheese.

Bake 375 degrees for about 25-30 minutes or until cheese is melted and crust is golden in color.

Let sit 5 minutes and remove from muffin tins.

Serve. Or to freeze them cool in the refrigerator and then package in freezer bags. Removing as much air as you can before sealing.
This recipe was shared a while ago but I wanted to bring it forward since I updated the photos and made the recipe printable too. Enjoy!
This is an older post I just updated to make the recipe printable and I added some new photos too. It's part of the 4 Weeks of Frugal Recipes series. 
Other Posts in This Series
Day One, Oat Groats
Day Two, Rice Cereal
Day Three, Cinnamon Twists
Day Four, Jam Danish
Day Five, Caramel Sticky Buns
Day Six, Cheeseburger Muffins
Day Seven, Pinwheel Sandwiches

SaveSave
SaveSave
SaveSave