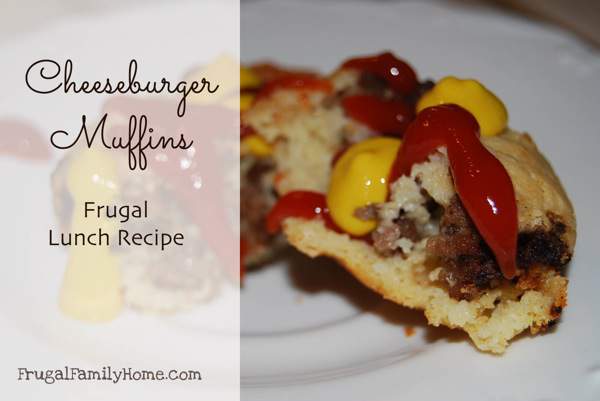 This recipe was inspired by a recipe I have for a large cheeseburger impossible pie. I also make a similar recipe for cheeseburger rolls but sometimes I just don't have the time to make the yeast dough for that recipe.
So this recipe, while my family prefers the cheeseburger rolls when I have time, is a good quick substitute for the days when I am running behind getting lunch ready.
I have tried freezing these and it works out great. So you can make a double or triple batch and stick some in the freezer for those busy days.
This recipe uses a baking mix recipe like Bisquick. I usually make my own using this recipe but if you have Bisquick that will work out great.
I worked out the cost of this recipe using ground beef at $2.50/lb and cheese at $2.50/lb too. For the full recipe, the cost is $2.55 for 12 Cheeseburger Muffins. Making each of the muffins cost about $.21 each.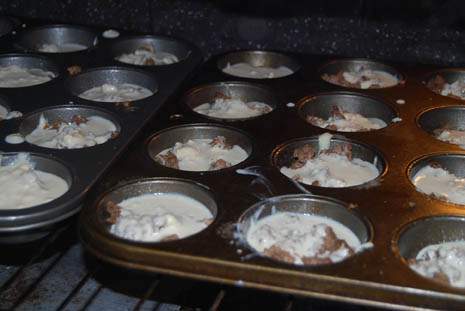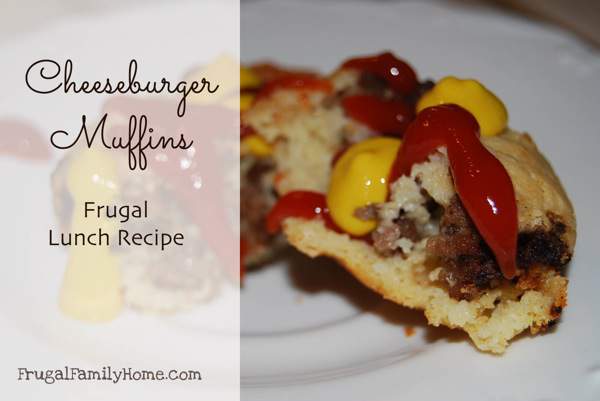 Cheeseburger Biscuits
Ingredients
Filling

1/2

pound

ground beef

1

onion finely chopped

1

T

Worcestershire Sauce

1

t

Garlic Salt

1

cup

grated Cheese

Muffin Mixture

1

cup

Bisquick or Baking Mix

1

cups

Milk or Soy Milk

2

Eggs
Instructions
Brown the Hamburger with the onions until no longer pink.

Remove from heat and add in cheese, garlic salt, and Worcestershire sauce. Set aside.

In a bowl mix up the baking mix, milk, and eggs.

Spray a muffin tin with non-stick spray or grease with oil.

Add about 1 tablespoon of muffin mixture to each muffin tin.

Distribute evenly the meat mixture into each of the muffin tins on top of the muffin mix.

Evenly distribute the rest of the muffin mixture on top of the hamburger filling.

The muffin tins should be about 2/3 to 3/4 full.

Bake at 375 degrees for about 30 minutes or until set in the middle and golden brown.

Let sit in the muffin tin about 5 minutes then remove to serve.

We serve ours with ketchup and mustard on top.
Other Posts in This Series
Day One, Oat Groats
Day Two, Rice Cereal
Day Three, Cinnamon Twists
Day Four, Jam Danish
Day Five, Caramel Sticky Buns
Subscribe and you'll get Recipes
sent right to your inbox!
Click the button below and fill out the form.