Struggling with
What to Cook for Dinner?
This past week, I went shopping at a few stores. I don't usually shop Winco and Safeway in the same week but Safeway has some good deal that I didn't want to pass up.
I also stopped at the discount grocery store to see what they had this week. I skipped the bread store though. We had enough bread in the freezer. I knew if we started running low I could make a few loaves myself.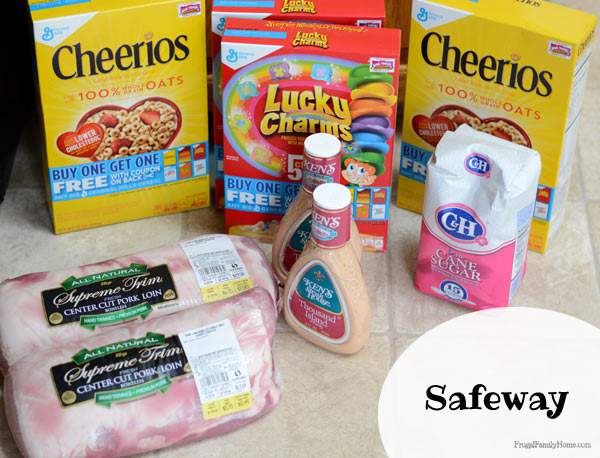 Safeway had a few good deals. Cereal was on sale, and if you purchased 4 boxes you received $4 off. Couple that with coupons and I scored some cheap cereal this week. Plus the boxes I purchased had buy one get one free coupons on the back, so more cheap cereal is in my future.
Safeway Purchases
Pork Loin $1.99/lb
Ken's Dressing B1G1 Free $3.99/2 used (2) $75/1 coupon plus doubler ($.50), Paid $1 each after coupons
2 Lucky Charms $1.49 each after sale, Used (2) $50/1 coupons plus doubler ($1), Paid $.49 each
2 Cheerios $1.49 each after sale, Used $1/2 coupon plus doubler ($.50), Paid $.74 each
C&H Sugar $1.99 with in ad coupon, Used $.40/1 coupon, Paid $1.59
Totals Spent $30.05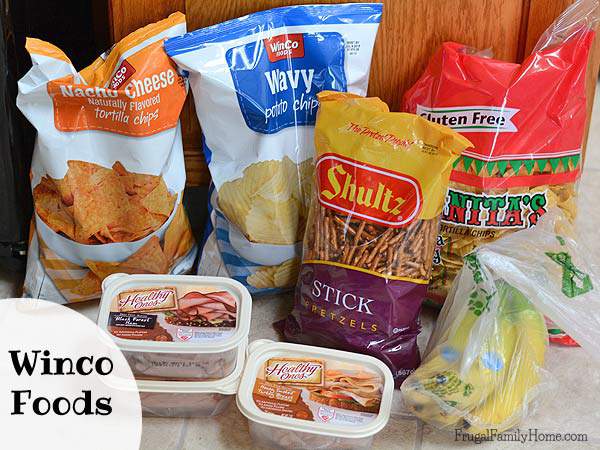 Winco was just a quick stop to pick up bananas and lunchmeat. But since I was there I picked up pretzels and chips too.
Winco Foods Purchases
3 Healthy Ones Lunchmeat $1.99 each
Pretzels $1.68
Bananas $.58/lb
Tortilla Chips $2.50 and $1.58
Potato Chips $1.58
Total Spent $14.37
At Everyday Deals Extreme Discount, they marked down the Windmill cookies to 6 packages for $1. My husband loves those cookies so I picked up 6 packages. I also found a good deal on fruit.
Everyday Deals Extreme Discount Purchases
Graham Crackers $1.59
Strawberries $1
Peaches $.69/lb
6 Cookies $1 for all
Strawberry Cereal Bars $.25 each
Tortilla Chips $.50 a bag
Total Spent $6.34
Now we should be set for pork chops for a while. I cut up the pork loins into pork chops and pork roasts.
My total spending for this week come to $50.76. 
What deals did you find this week while out shopping? I would love to have you share them in the comments below!
[signoff]