It was a little cooler here this week, so I was more motivated to get some grocery shopping done. I finished canning the pears my friend gave me and now we have enough pears for quite a while, probably enough for a full year. I'll be canning peaches next.
I stopped at my two favorite discount grocery stores this week. I also stopped by Fred Meyer to grab some great deals they had going on. The deals at Fred Meyer are good through today. If you are going by Fred Meyer be sure to stop and take a look at their clearance clothing, it's 70% off.
Everyday Deals Extreme Discount Purchases
4 pkgs Fruit Snacks $.50 each
4 pkgs Granola Bars $1 each
2 pkgs Cookies $1.59 each
4 pkgs Cookies $.25 each
2 pkgs Cookie Mix $1 each
2 ten pound pkgs potatoes $1.39 each
Cherries $.99/lb
Strawberries $.50/lb
Magnum Ice Cream $1.59
Brown Cow Yogurt $.39
2 Artichokes $.50 each
Total Spent $23.13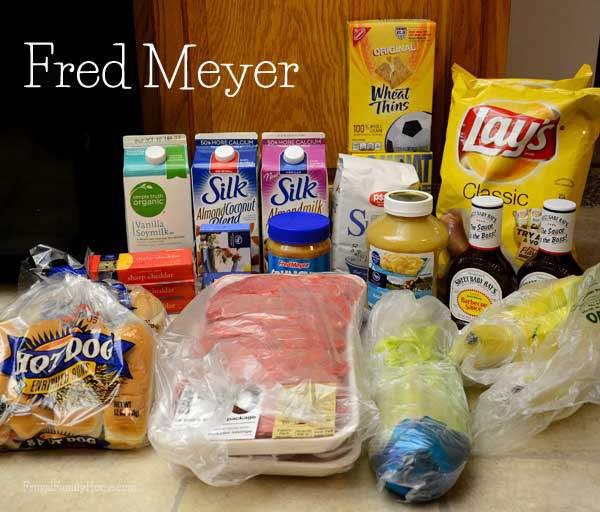 Fred Meyer Purchases
Petite Steaks $3.88/lb (for our BBQ)
Hot Dog Buns $.99
Hamburger Buns $.99
Celery $.59/lb
Bananas $.59/lb
3 Kroger cheese $1.67 each with ad coupon
2 Sweet Baby Rays BBQ $.79 each with in ad coupon
Kroger Cream Cheese $.99 with in ad coupon
Simple Truth Soy Milk $2.50
Silk Almond Milk $2.99 use $1/1 coupon Paid $1.99
Silk Almond/Coconut Milk Blend $2.99 used Free coupon from Bzz Agent FREE
2 Wheat Thins $1.67 each Used $.75/2 coupon Paid $1.29 each
Peanut Butter $2.99
Sugar $1.99
2 Lay's Chips $1.88 each with in ad coupon
Applesauce $2.19
Paid $51.55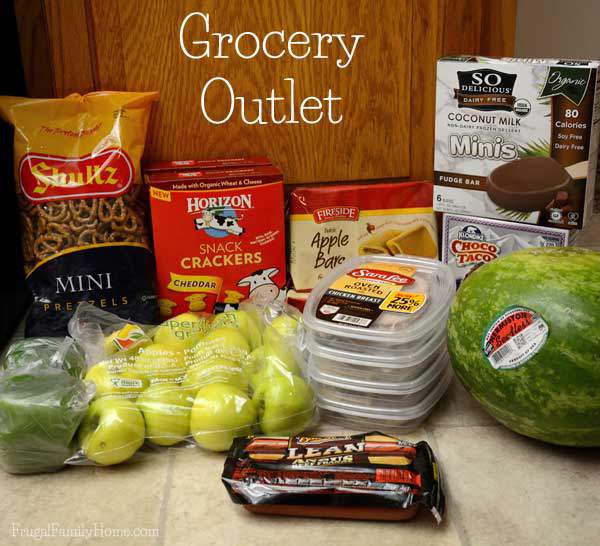 Grocery Outlet Purchases
2 Sara Lee Ham $1.99 each
2 Sara Lee Chicken $2.49 each
Ball Park Hot Dogs $1.99
Apples $1.49
2 Peppers $.50 each
Watermelon $2.99 each
Pretzels $1.49
Apple Cookies $.50 each
2 Horizon Crackers $.99 each
ChocoTaco $1.49
So Delicious Minis $2.49
Total Spent $23.39
That brings my grocery spending this week to $98.07. The steaks are something I don't normally purchase at that high of a price, but it sounded good for our barbecue. Since, I haven't spent too much the last few week I had a little extra money in the grocery budget to splurge a little.
What great deals did you find this week while shopping?