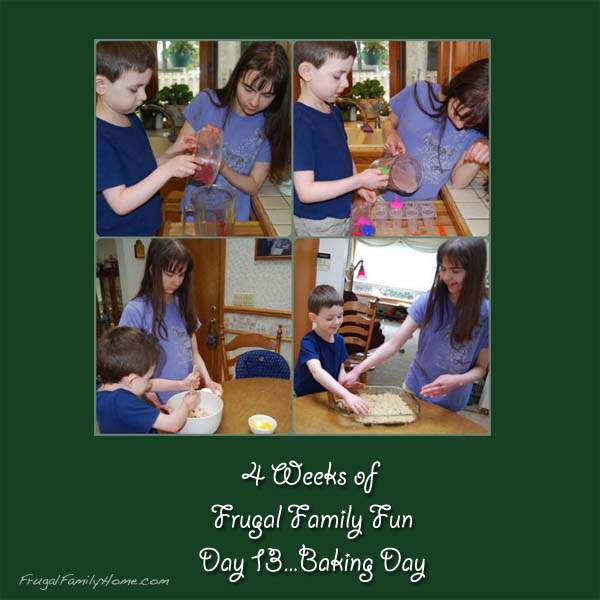 Today was not a good day to be outside. But I am not complaining at all I know in many areas this summer has been very hot and uncomfortable. Since it was cooler today, we decided to do some baking and make some popsicles. We baked up some chewy granola bars using some of our baking mix from the 4 Weeks to Fill Your Freezer series.
We also have quite a few raspberries from our garden so we decided to make some raspberry chocolate popsicles. We put some raspberries into the blender with 1 heaping teaspoon of cocoa powder then add about one cup of soy milk. Then blended until smooth. We put these into our popsicle molds and into the freezer. The kids are hoping the popsicles will be done in time for dessert after dinner.
We also did three  15 minute session of speed cleaning. We set a timer for 15 minutes and then clean as fast as we can. Since we have three levels to our home we spent 15 minutes on each level of the home. It is fun for the kids and we get the cleaning done in no time. The house looks good and it was a fun time for everyone.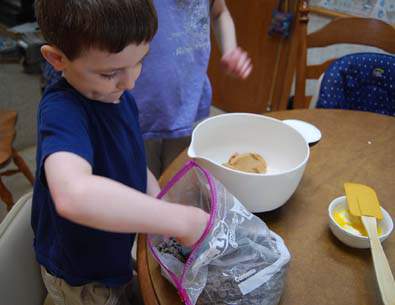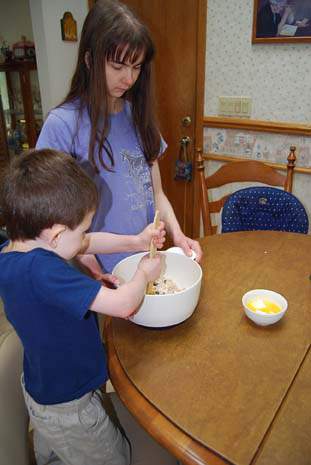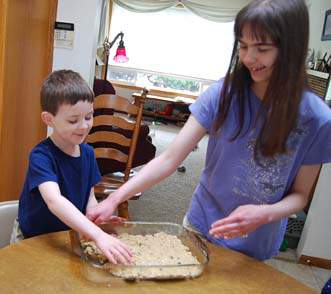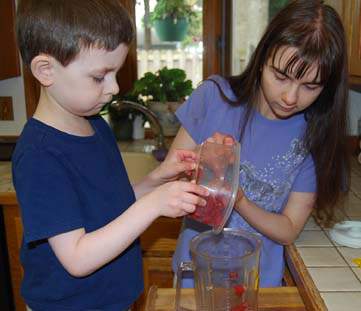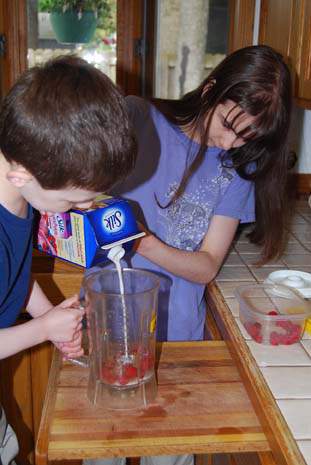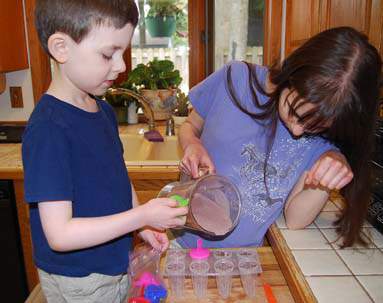 Did you make anything yummy today?
[signoff]