This week ended up being a much busier week, than I would have ever thought. Monday started the week out with phone calls to so many people. I felt like I was on the phone almost the whole day. Even with all the calling, I didn't get it all done.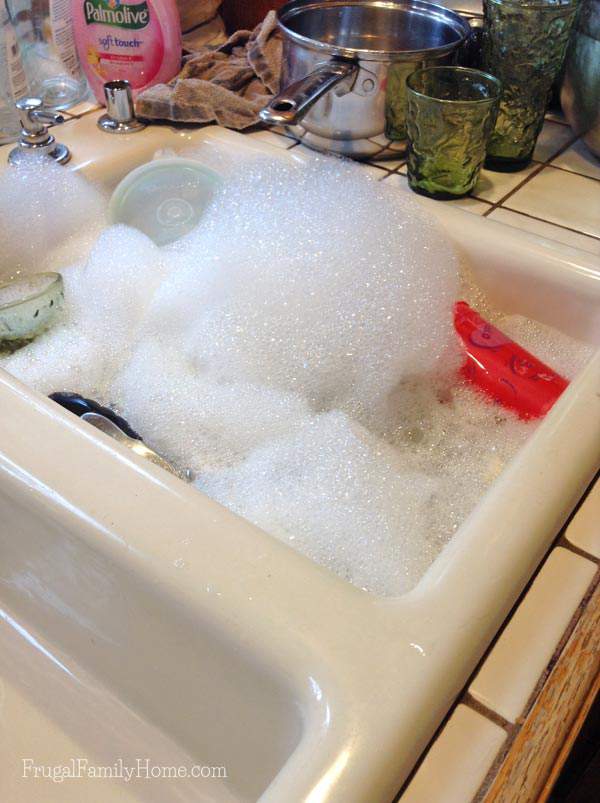 Tuesday was our least eventful day of the week and the first day. Our dishwasher broke last week, no maybe it's already pushing two weeks it been broken now, and I've been washing dishes by hand. I didn't realize how many dishes we dirty in a day until I started doing them by hand.
While at first I didn't mind at all, it started to wear on me about mid way through this week. The constant dishes drying on the counter on towels was getting old. I just didn't have enough space to work.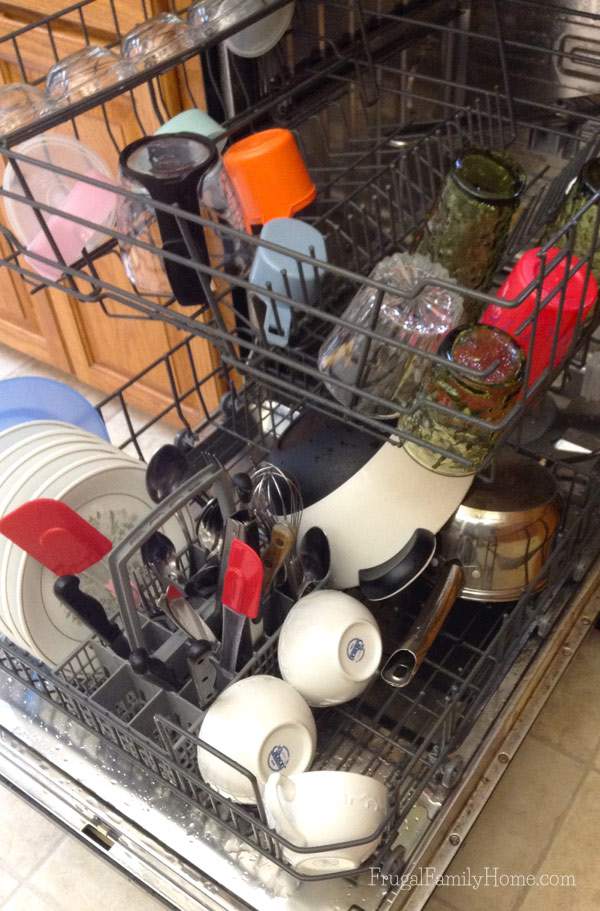 Then it dawned on me that I could use the broken dishwasher as a drying rack. Problem solved and my counter space was reclaimed. Wish I would have thought of it sooner. I even remembered to use the drying cycle to dry the dishes once this week. Since the part that is broken is the water inlet valve, the dry cycle works great.
While I've enjoyed the extra down time, to be able to think while washing dishes, my feet have not been happy at all, with all the standing. I'm hoping to start a new rug this week for the kitchen. I have some yarn and t-shirt yarn, I'm hoping to combine to make a nice new rug for in front of the sink. I'm sure it will be done about the time we get the new dishwasher in. 🙂
My husband was home on Wednesday, due to an injured back. After a visit to the urgent care and the chiropractor, he was doing better. Still not 100% but not in agony anymore.
Thursday was a more normal day. I finished up most of my phone calls for the week or received answers from those I left messages with, so I was happy to have those tasks done.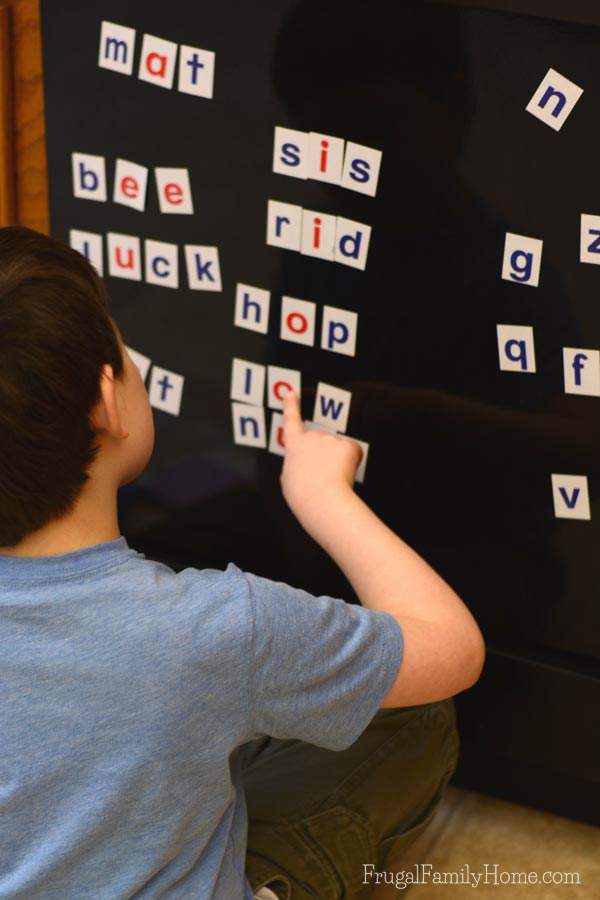 I've been trying to think of new ways to get my son to practice reading and spelling. He seems to be allergic to a pencil and paper. He does his handwriting practice each day, but I try to get creative in having him practice his spelling and reading.
This week, I pulled out the magnetic letter tiles (affiliate link) and we spent some time arranging words on the dishwasher. Another good use for it even though it's broken. After we practiced all we needed to for the day, I told him he was done. But he wanted to continue on and spelled another 12 words on his own and read them back to me. Being a little creative paid off and he practiced more than any other day this week.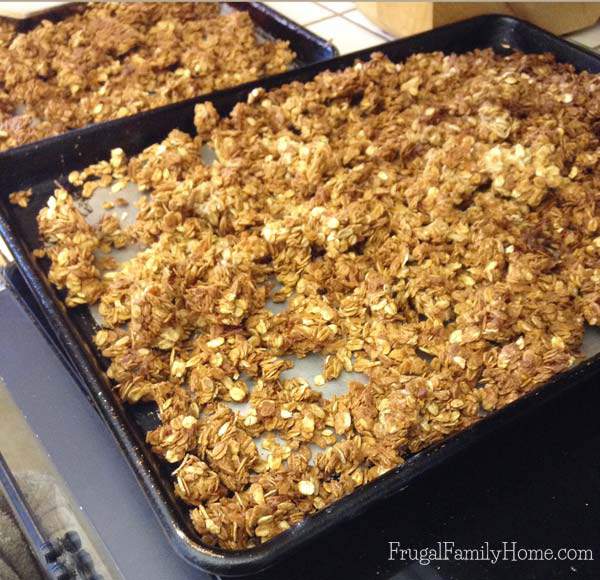 On Friday, I decided at 11:30 am that I would try to get granola made and refried beans in the slow cooker before lunch. I wasn't sure I was going to make it, but with the kids help, at 12:00 we had the beans cooking in the slow cooker. And the granola was baking in the oven.
We flavored the granola with maple flavoring instead of vanilla this time. As it was baking the house smelled just heavenly. My son said, "Oh mama, that granola makes the house smell so yummy." I had to agree. I shared a photo of the granola on Instagram, I would love to connect with you if you're on Instagram too.
Two hours later, the bean were done cooking and I used my hand blender (affiliate link) to whip them into refried beans for the freezer. Now we are set for a while for refried beans. I froze them in 2 cup packages. They end up costing so much less than the canned refried beans.
I also had fun putting together a marble run with the kids in the afternoon. It turned out to have 10 runs that ended at two ends. Not too bad for not making a plan before we started.
Today, I hoping to at least get a dishwasher ordered. We have it narrowed down to three different models. After reading reviews and subscribing to Consumer Reports for one month, so I could get the information on the dishwasher testing they did, I hope we get a good one.
We could repair our current dishwasher, as we know what part it needs, but it being 15 years old, I think it might not last very long even with the repair. So my husband and myself agreed to get a new one.
That's what our week looked like. How did your week go? Anything eventful or just exciting happen. I would love to share in your week too. Leave me a comment below with how your week went. 
[signoff]
PS, if you're missing my super saving saturday post, I'm sorry. I didn't get photos taken after shopping this past week. I'm hoping to share how our week went a few times a month and share my shopping post the other Saturdays. Let me know, what you think of this idea. I thankful for all of you and want to serve you as best I can so your opinions are always appreciated. 
Some of the links in this post are my affiliate links. This means when you purchase something using them, I might make a little money. Thanks for your support in this way. You can read my disclosure policy for more information.