I know I really should probably be sharing about a shopping trip but I only headed out to Fred Meyer this week and since I forgot to take a photo, I'll have to do the shopping post next week. But you get to see what was going on at our house this week.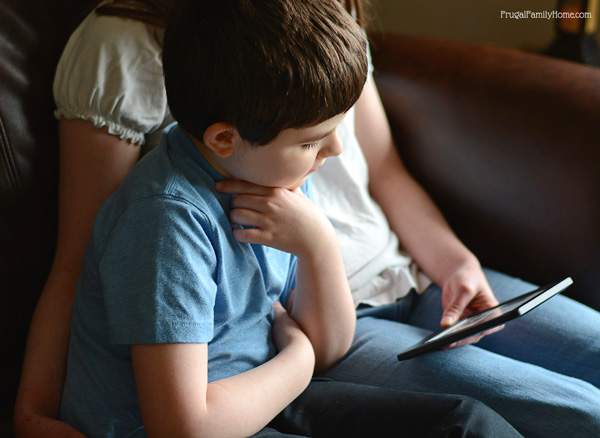 You might have seen my post with tips for helping your child develop a love of reading. We received a new Kindle e-reader and so we spent quite a bit of time reading this week. Although I did miss one day of reading with my son, his sister filled in for me.
I also experienced a heart gush moment, when I walked into the kitchen to see my daughter patiently working with her brother to teach him how to sew with the sewing machine. She is such a good instructor with him. It was so great to see.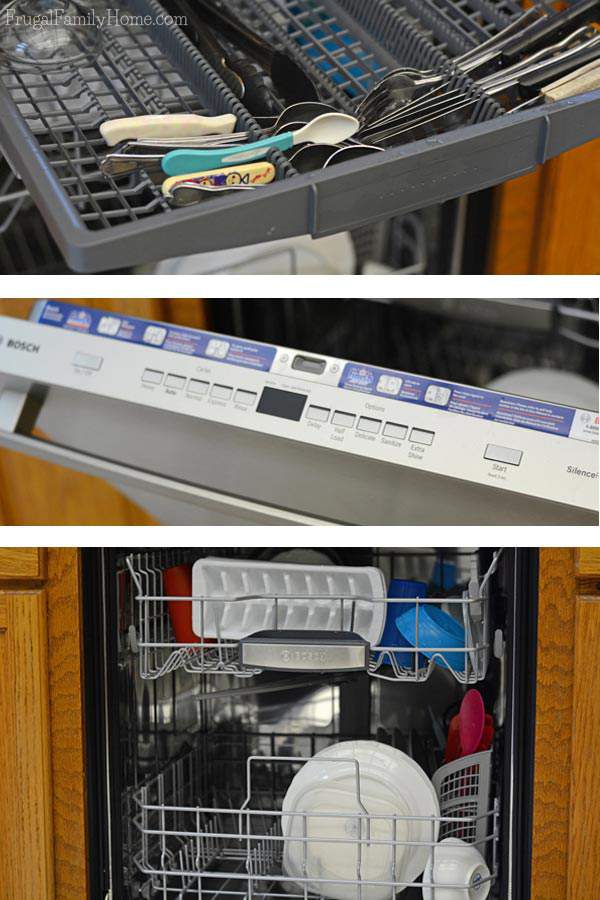 We were also able to get our dishwasher delivered and then we installed it this past week. Yeah, no more washing dishes by hand, well at least not all of them. It looked really easy to install from the videos on YouTube, but things had changed with this model. So we needed to re-route our wiring and cut a new hole for the drain tube, but it is in. It not only looks great, but also works really well too. I love the third tray it has, it's so handy for small items and cutlery.
I tried my hand at making dishwasher tablets. I'm sure they will work great once they are finally dry. After we give them a try, I post about how well they worked with how to make them. My daughter helped me shoot a video. If you don't subscribe to the YouTube channel, be sure to click here to subscribe.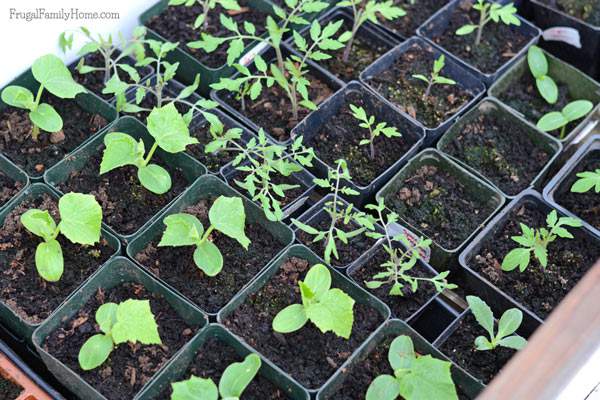 I broke down and add some slug bait to my cold frame. A few of my cucumber seedling were eaten alive. In the photo above you can see the two empty containers where the seedlings used to be. It was horrible. So the slug bait went in and the plants have been happy ever since.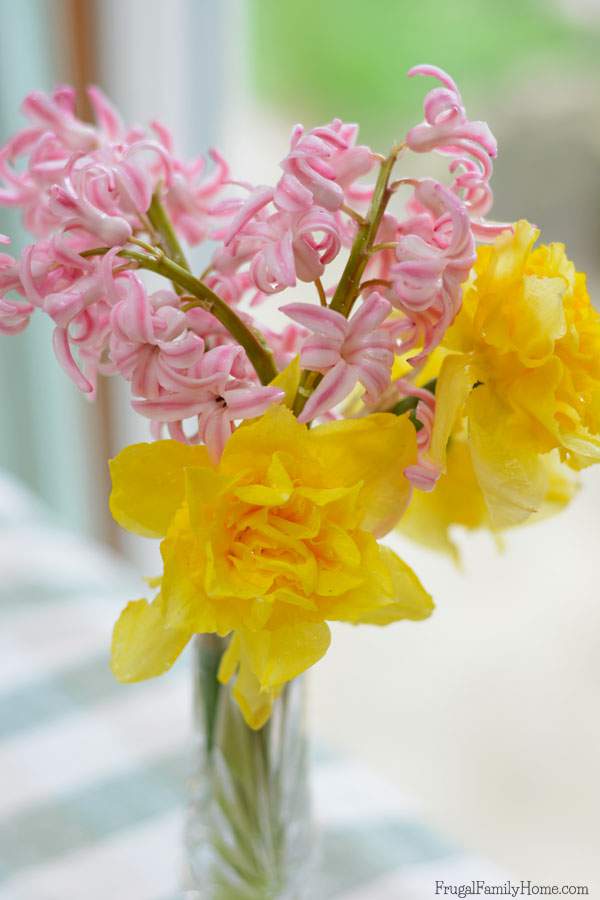 Yesterday, I went out and cut a few of our remaining daffodils and a few stalks of bluebells too. At least I think that is what the white and pink flowers are called. They had been really beat down from all the rain. I thought it might be nice to enjoy them indoors for at least a few days.
How did your week go? Anything exciting you have to share. I would love to hear about it. Scroll down and leave it in the comments below.
[signoff]