12 stocking stuffer ideas your kids are sure to love and your wallet will love too. They are all under $5.
Finding something to tuck into the kids stocking can be hard.
You don't want another plastic trinket that will be thrown aside and not thought about again.
But you don't want to spend a bunch of money either. I've got a few ideas for you that are under five bucks and sure to please.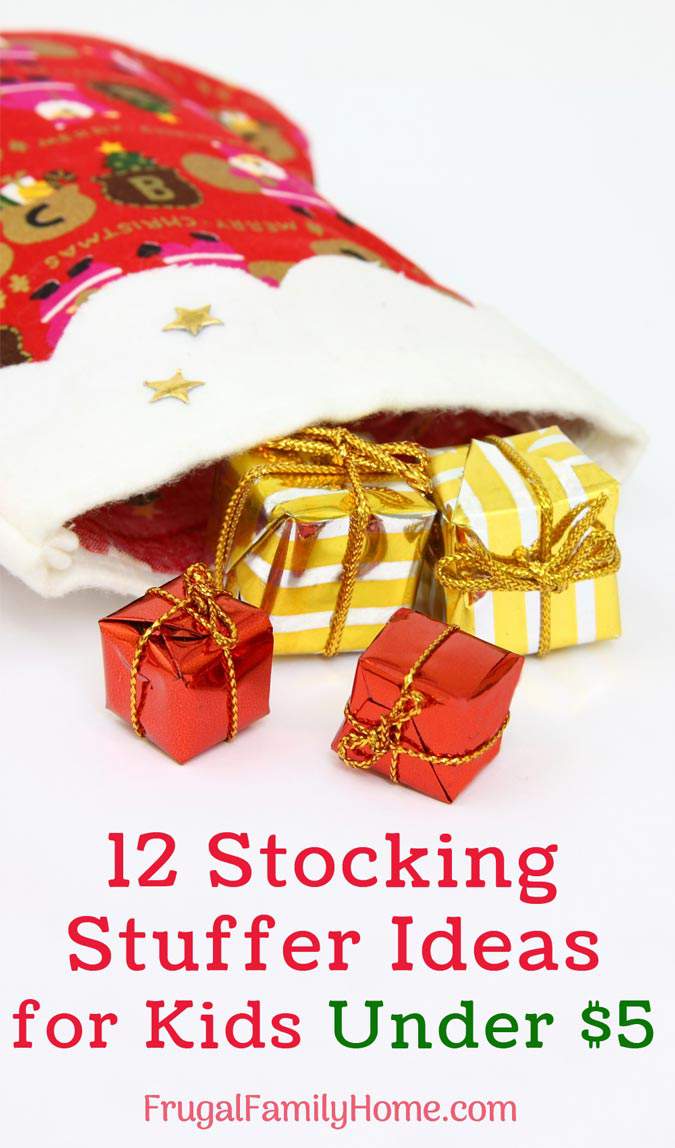 12 Stocking Stuffer Ideas for Kids under $5
Lego Kits
Choose from a variety of LEGO kits. These kits have a small price tag so they won't break the bank but will give your kids something to do. Be sure to pick up a storage container for them so you don't end up finding them with your feet in the middle of the night.
Action Figures
Find the perfect companion for your child to go on adventures with for a very small price. Tuck a couple of these little guys, gals, or animals into your child's stocking and let them dream up adventures for them to go on.
Super Bouncy Balls
I think every kid loves balls to roll around and play with. Throw in the type of balls that bounce super high and you've got fun. There are so many to choose from too.
Hair Brush
A new hair brush can be a great stocking stuffer for kids of all ages. This little Minnie brush and comb set are so cute. Or if your child is older, maybe a nice paddle brush would be better.
Pocket Journal
If your kids love to write about their day or love to write stories these little pocket journals are great. If they love to doodle or write these inexpensive journals can help them express themselves.
Glow in the Dark Stickers
Your kids can have fun watching a shooting star or planets right on their own ceiling with these glow in the dark stickers.
Bubbles You Can Touch
My kids love these bubbles and so does our cat. Blow the bubble and then catch them on your finger, you can even stack them. Our cat loves to chase them and pop them too. These little mini bottles of bubbles you can touch are perfect for stuffing into stockings.
Gloves
Often you can find a pair or two of inexpensive gloves or mittens to add to your kids stocking. You know they might lose one or two over the winter so adding a pair of their stocking is a good idea.
Hats
From cute hats to warm hats it's good to have a couple to wear in the winter. Tuck a new one into your kid's stocking.
Craft Kits
Kids love to create and why not get them started with a craft kit? This race car kit or boat kit would be great for a boy.
For girls, this heart stamp kit or this engraving art kit would be perfect for them.
Science Kits
Science kits can not only entertain but teach too. Most kids would love to try something new and not even realize they are learning.
Let them make their own snow. Let them make Galaxy Slimy Gloop. Or maybe they'd love to make their own rubber band powered car.
Games
If your kids love to play games find them a new game to play. From card games to travel games, there are quite a few to choose from.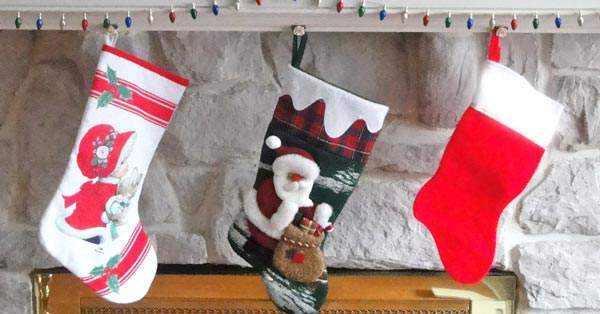 Which of these stocking stuffer ideas do you think your kids would like best?
More Christmas Gift Ideas…
Stocking Stuffers for Guys
Christmas Gift Ideas for Hard to Buy for People
Last Minute Gift Ideas