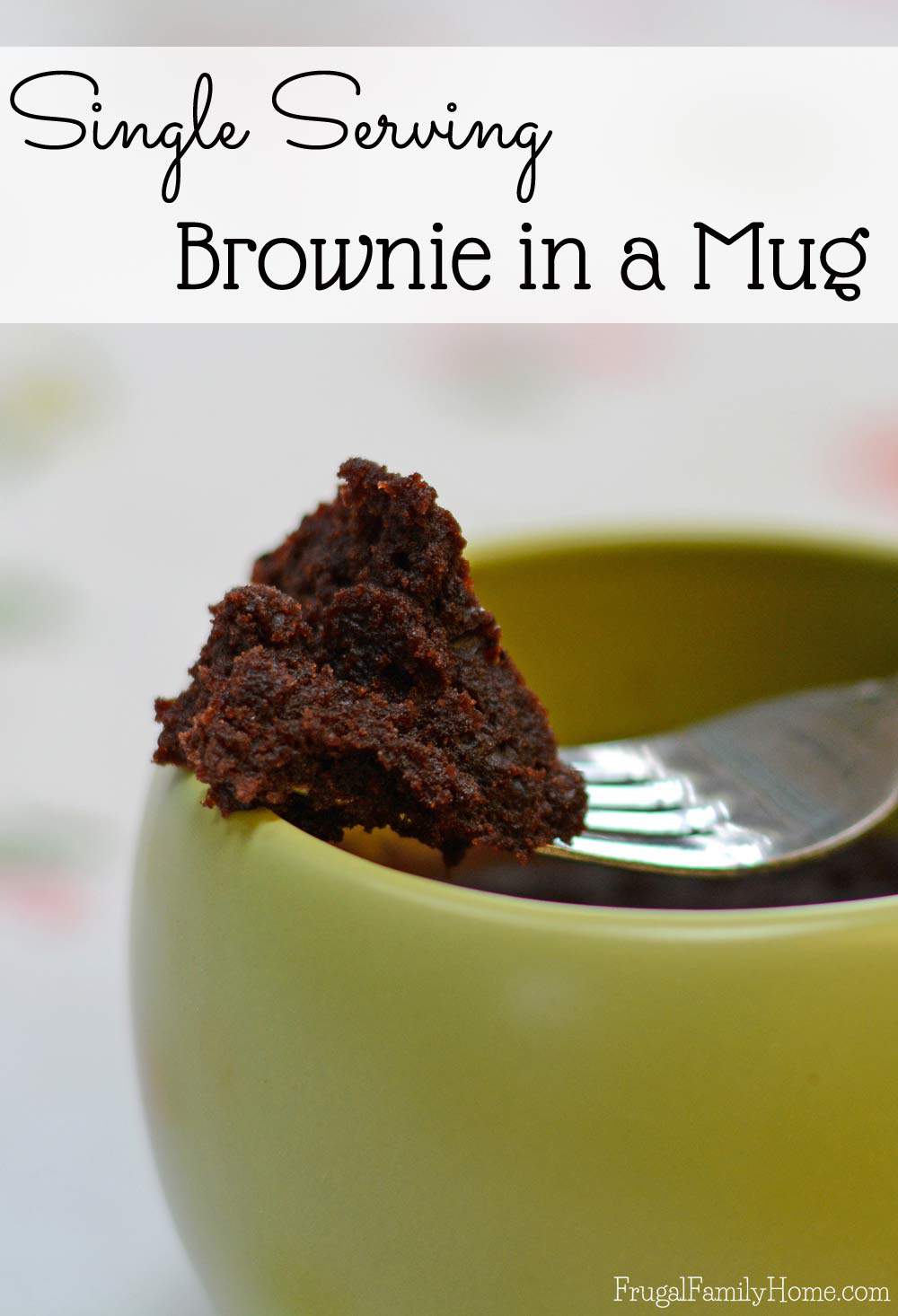 Have you ever tried a mug recipe? I know I was a little skeptical about mug recipes. How could they even be good. But after I tried this mug recipe I can really see their appeal.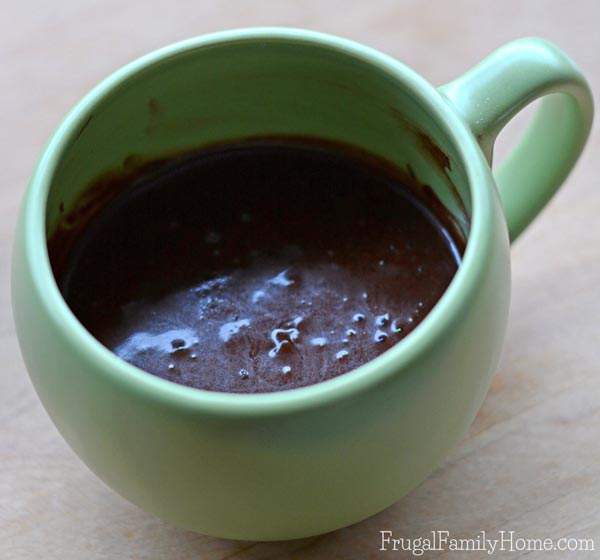 My mother-in-law sent me this recipe and we gave it a try. I have to say I like the oven baked brownies a little better just because the outer edges get nice and crisp. But this recipe is great to make if you are looking for a brownie fix and only want to wait a few minutes to dig in. Best of all this recipe is dairy free too.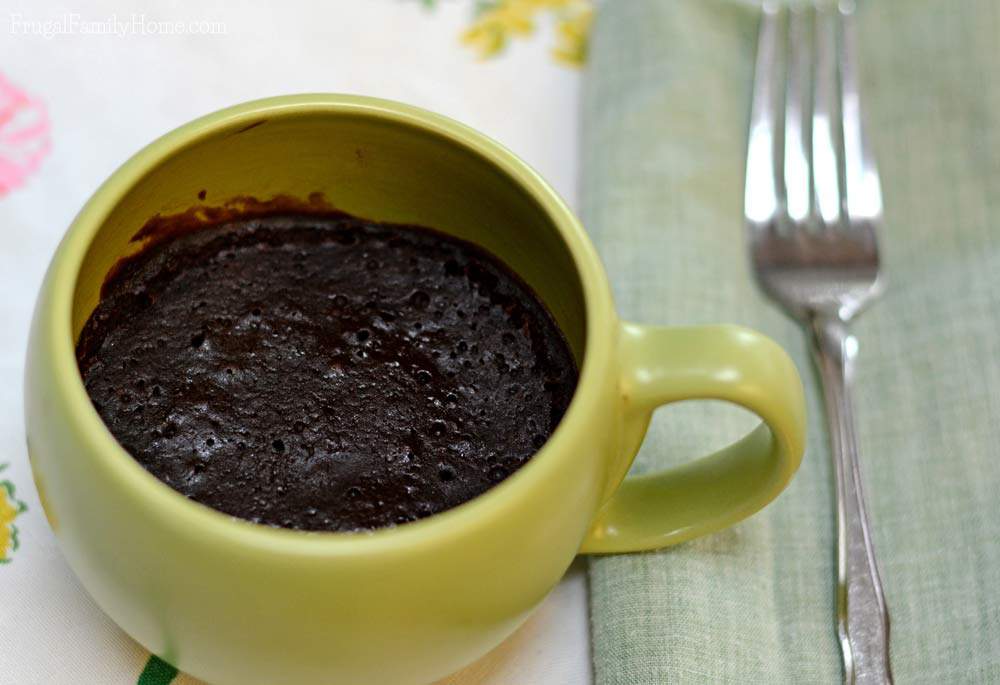 This recipe literally takes only about 3 minutes to make. Just put all the dry ingredients into a mug.
Add the wet ingredients and mix. I have found that a small whisk works really good for this task. Then microwave for about a minute and a half and you have a nice warm delicious brownie to enjoy.
Make a Brownie in a Mug Pantry Mix
You can make this brownie recipe even easier to make by making it into a pantry mix. Just mix the dry ingredients in a Ziploc bag and label it. While I'm labeling it I also write the measurements for the water and oil to be added, along with the instructions.
Then when you need a quick brownie fix, just empty the bag into a mug add the oil and water and microwave. This pantry mix would also be great added to a gift basket or sent as part of a care package to someone away at college.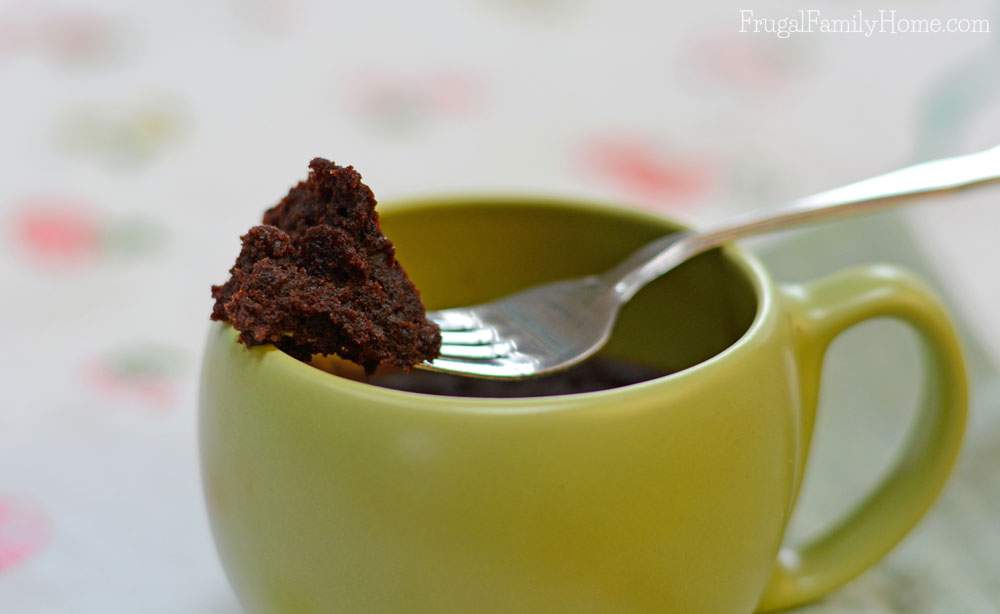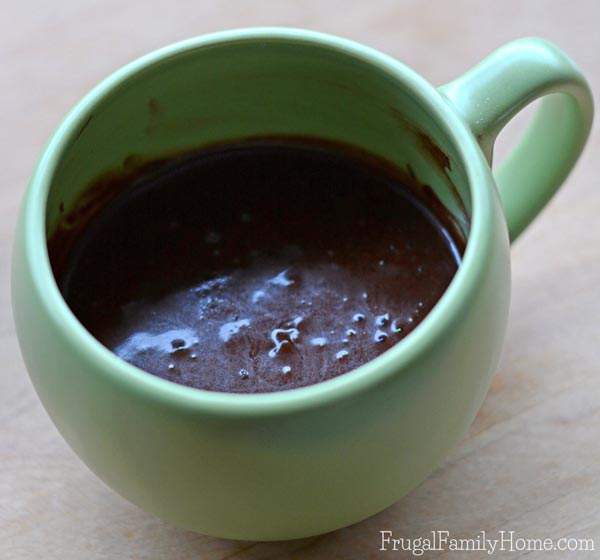 Brownie in a Mug Recipe
Ingredients
1/4

cup

Flour

whole wheat pastry flour works too

1/4

cup

Sugar

2

T

Cocoa Powder

pinch

of Salt

2

T

Olive Oil

3

T

Water
Instructions
Mix in a coffee mug the flour, sugar, cocoa powder, and salt.

Add the olive oil and water.

Stir until well combined.

Microwave on high for 1 minute and 40 seconds.

Enjoy.
Variations you'll want to give a try,
Substitute Water with coffee for a mocha brownie
Add a few chips, chocolate, vanilla, peanut butter chips or butterscotch chips (I've tried all three and they are delicious)
Add caramel sauce or whipped cream on top before serving
Do you have a favorite mug recipes? I would love to have you share it in the comments below, so I could give it a try too.
Find more dessert recipes by clicking here.
More Desserts You'll Love,
Luscious Lime Cooler Bars
Pumpkin Chocolate Chip Cookies
Fluffy Berry Jello Squares
Subscribe and you'll get Recipes
sent right to your inbox!
Click the button below and fill out the form.