I don't know about you, but our garden is exploding with tomatoes this time of year. A few years ago, I planted an heirloom tomato, that I think is called Tiger Tomato. It didn't do well that first year but this year, those tomato plants are producing really well. I also planted Roma tomatoes which have done well, but far less than the Tiger Tomato.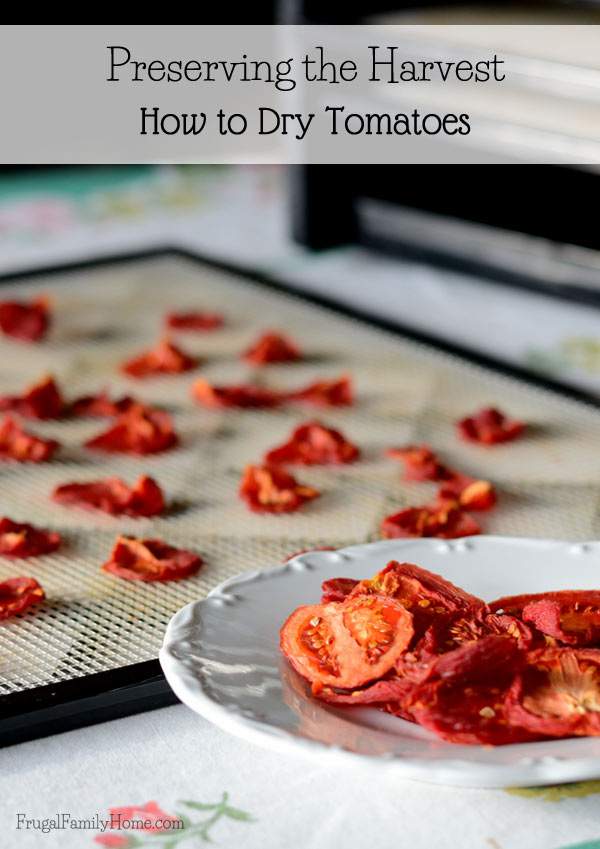 When I end up with so many tomatoes, I like to preserve them for later. I never end up with enough to really can a bunch. We don't have that big of a garden, but I do freeze the tomatoes and dry them to use later.
I tried drying the tomatoes with the skins on in the past, but I didn't like them as well. So, I usually will peel the tomatoes and then dry them. It's a little extra work, but I like the way the peel tomatoes turn out better.
Peeling the Tomatoes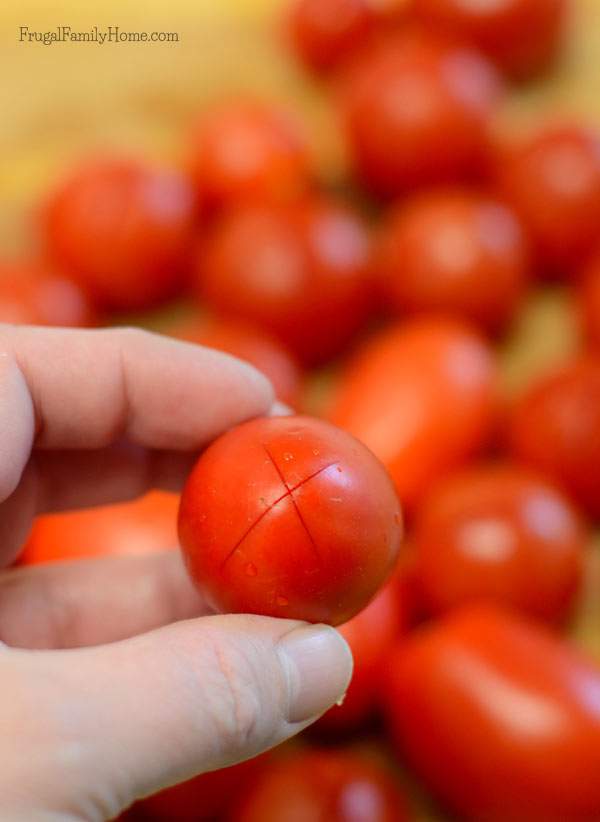 I find the easiest way to peel the tomatoes is cut a small x in the bottom of the tomato. Then dip them into boiling water for about 30 seconds. As soon as the skins split,  place them in an ice water bath to cool them down.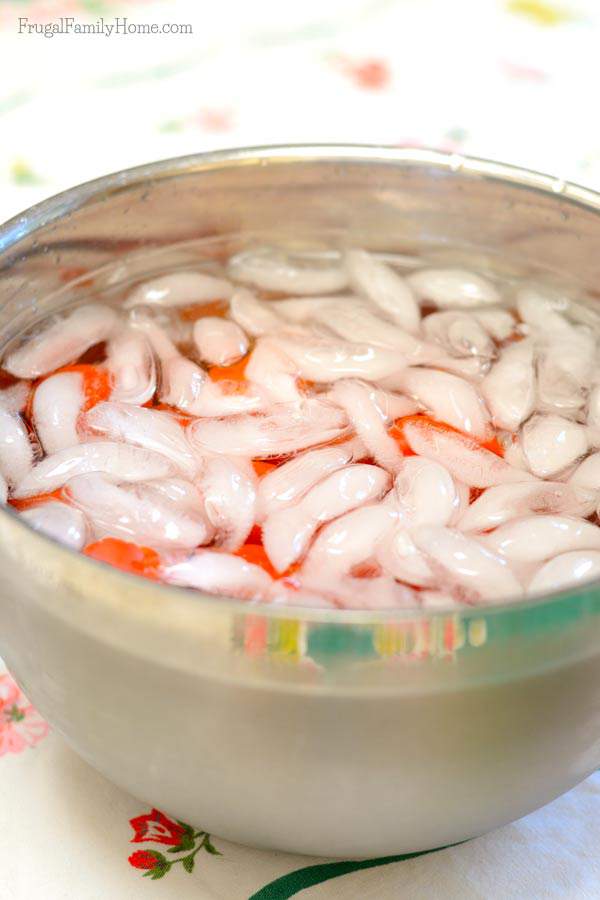 The skins slip right off and the tomatoes are ready to go. You can just peel them if you like too. But I find I lose more tomato that way. Don't throw away the skins. I found a use for them, make tomato powder with them.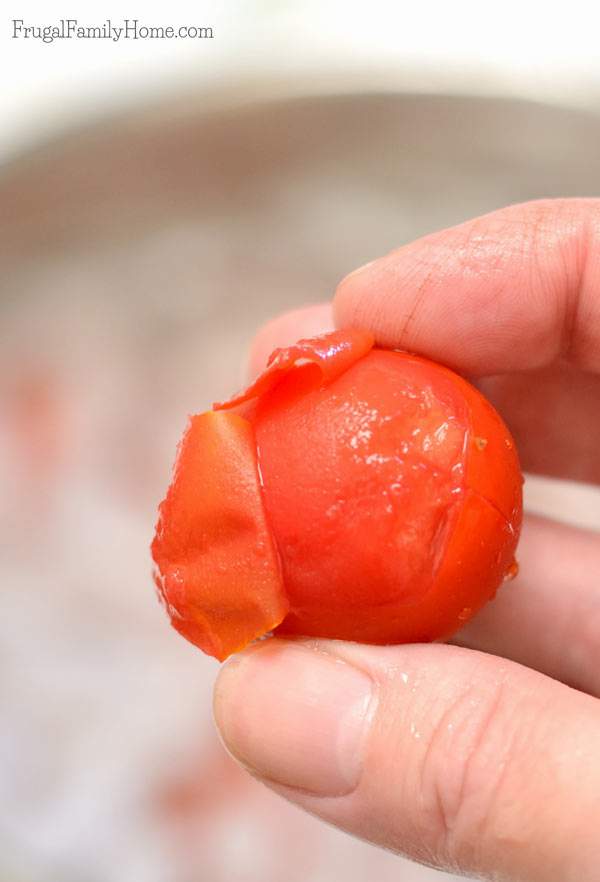 Once the tomatoes are peeled, I quarter or slice them, depending on their size. The Roma tomatoes usually do well quartered but some of the bigger tomatoes I will slice. Sometimes I will remove the seeds other times I just leave them. Either way, with or without seeds works, it just depends on your preference.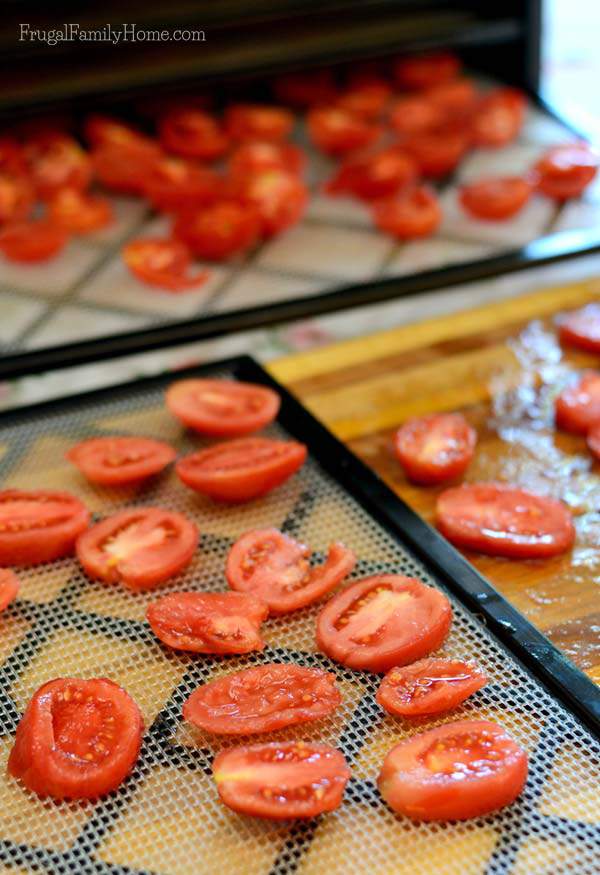 Then into the dehydrator they go. I have an Excalibur Dehydrator and an American Harvest Dehydrator (both affiliate links) they both work well, but I do find that the Excalibur is easier to remove the food from the trays, because they are flexible.
Storing the Dried Tomatoes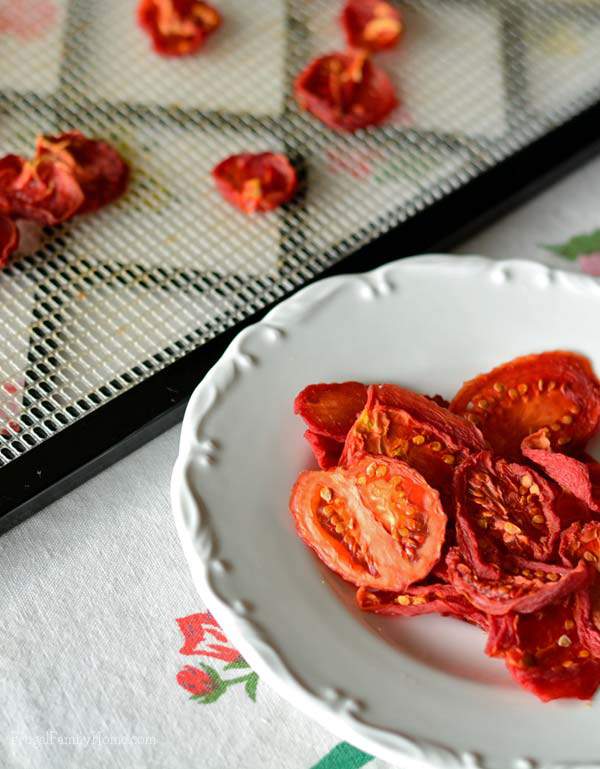 I like to make sure the tomatoes are really dry, with no pockets of moisture at all. I hate to have a bunch of tomatoes go bad because I didn't dry them long enough. Once the tomatoes are completely dry, I store them in a vacuumed sealed bag or canning jar with an oxygen absorbers (affiliate link). They keep really well this way. They can also be stored in the freezer too.
I use the dried tomatoes in soups, stews and sauces. You can also make tomato paste with the dried tomatoes by grinding the tomatoes in a blender or spice grinder, to a fine powder and then adding enough water to get to the right consistency.
How do you like to preserve your tomatoes?
[signoff]
Some of the links in this post are my referral links, which means when you use them I can make a little money at no extra cost to you. See my disclosure policy for more information.