My preferred method for preserving tomatoes is to dry them in my dehydrator. But it takes some time to peel, slice and then dry them all. So when I am feeling a bit lazy I will preserve my garden's bounty of tomatoes by freezing them.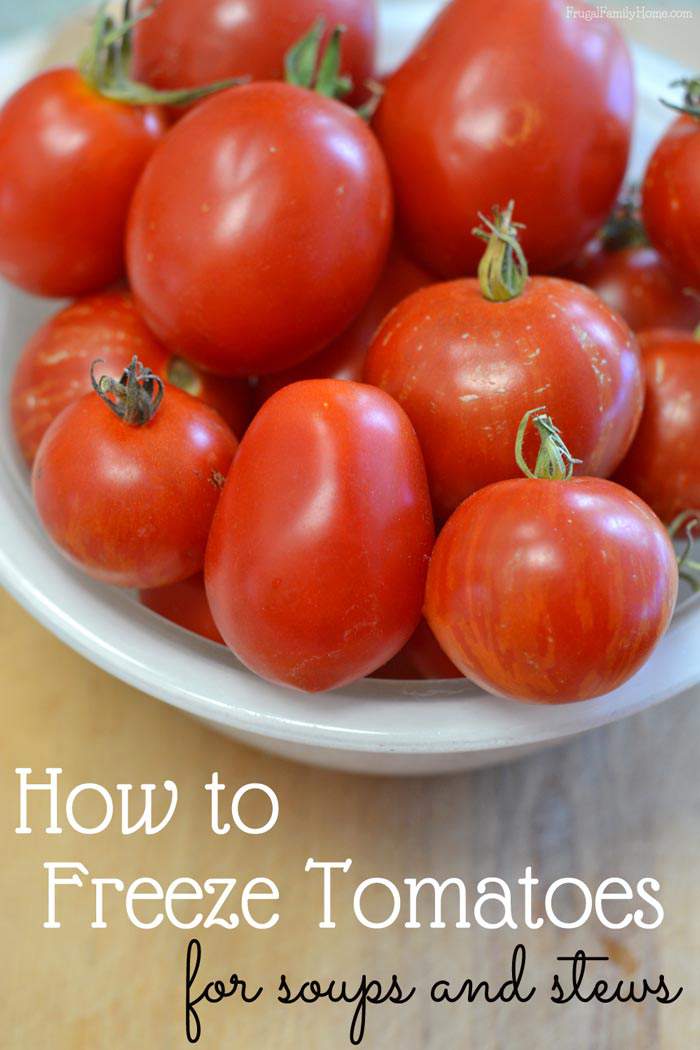 Freezing tomatoes is really quite simple and only takes a few minutes to do. I pick out some really ripe tomatoes. I think using the nice and fully ripe ones are best to get the best tomato flavor. I usually will pick my tomatoes and then bring them in to sit on my counter in a bowl until they are fully ripened.
I made a quick video, under 2 minutes on how I freeze tomatoes. Just in case you would rather watch a video instead of read.
Once I have enough for a full freezer bag full of tomatoes, I will wash them really well. Then I will remove the core from the tomato. I used to skip this step but when it comes to getting the skins off to use them in soups or stews, the tomato skin would always stick around the core. Now I take out the core just to make it easier to peel them later.
Taking out the core is one step you can skip if you are in a hurry to get them into the freezer. If I'm being really lazy, I will skip this step.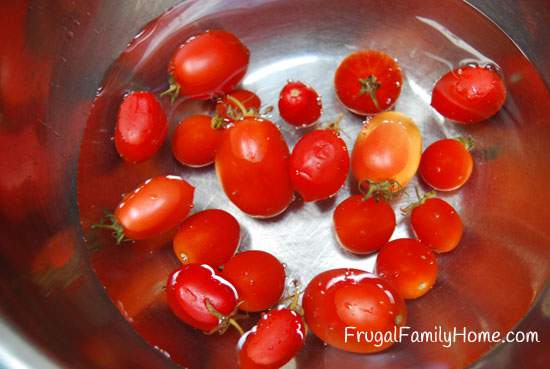 Once the tomatoes are washed and cored, all that is left to do is to add them into a freezer bag. Be sure to label it so you'll know what they are. I know I always think I'll know exactly what it is when it comes time to get them out, but that is often not the case. Be sure to label the bag with the contents and the date.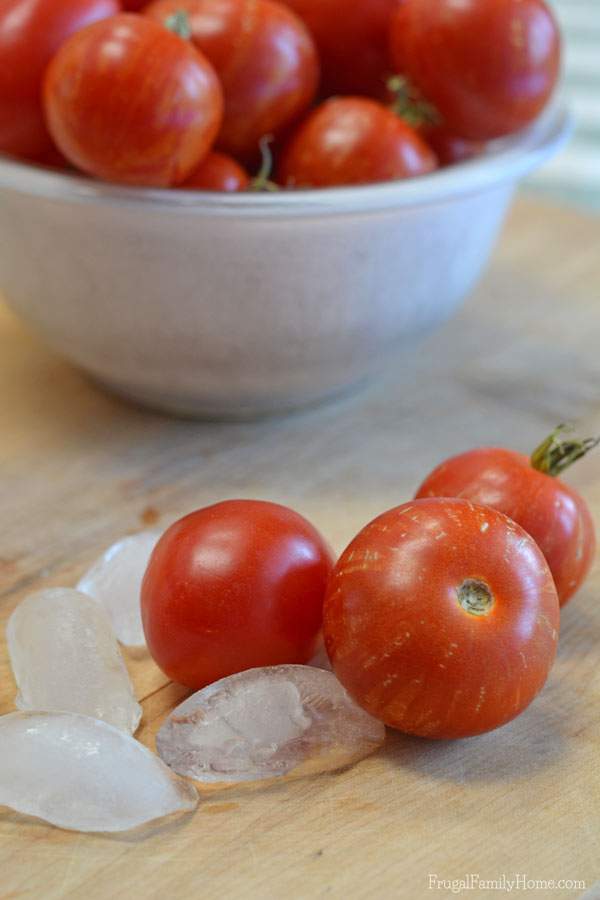 That's it, that's all there is to preparing tomatoes for the freezer. You don't have to peel or slice them at all. Easy peasy, am I right?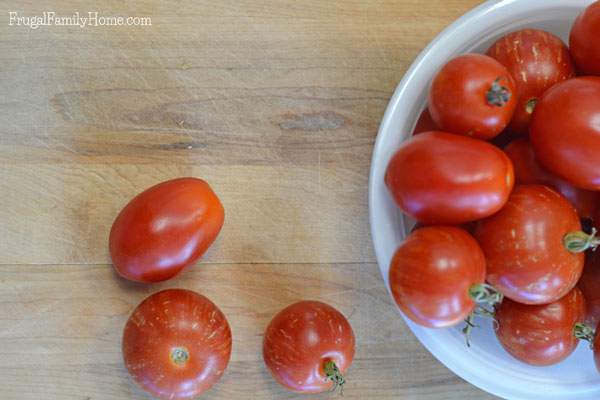 When I am ready to use them in a pasta sauce or in a soup, stew or chili. I take a tomato or two out of the bag and let it thaw just ever so slightly. You don't need to fully thaw them, just thaw them enough to loosen the skin. After they have thawed just a bit you can slide the skins right off and drop them into the recipe. They tend to break up some as they cook so I don't even bother slicing or dicing them at all. That's my lazy way of keeping my summer bounty of tomatoes for future use.
My great aunt also told me that these frozen tomatoes work great in homemade tomato soup. I need to get her recipe to try. If I make it I'll be sure to share it here on the blog.
How do you preserve your extra tomatoes?
[signoff]
Looking for more gardening and food preservation ideas? Head on over to the gardening page for more gardening ideas and inspiration.
Get the Companion Plants List
When you join the gardening email list, you'll not only get gardening tips sent to your inbox, you'll also get the companion plants list too.