Today's freezer cooking is pizza dough. I have been using this pizza dough recipe for a while now. I find it is a really easy and good pizza dough. This is my first time for me to freeze pizza dough.
Get the Printable Pizza Dough Recipe!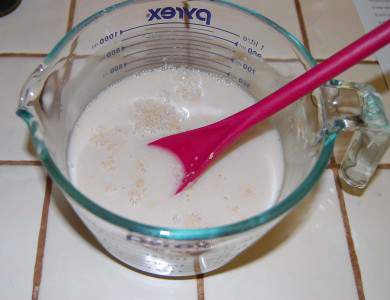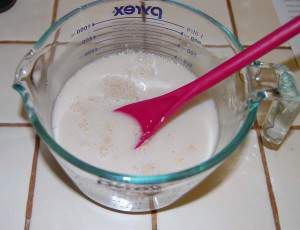 I usually mix up the yeast with the warm water and let it sit while I measure out the rest of the dry ingredients. I keep the oil close by so I don't forget to add it in with the dry ingredients. Once the yeast is dissolved I add it into the dry ingredients.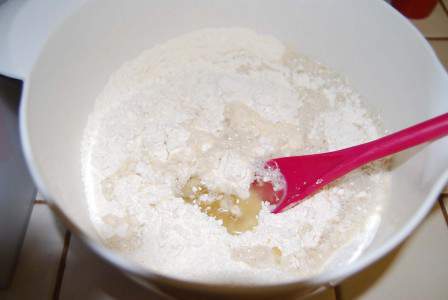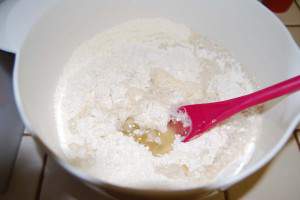 Then I just stir the until the dough comes together in a ball. I place the dough on a floured board and kneaded about 8 minutes. My dough was a little sticky so I had to add flour as I was kneading to keep it from sticking to the board.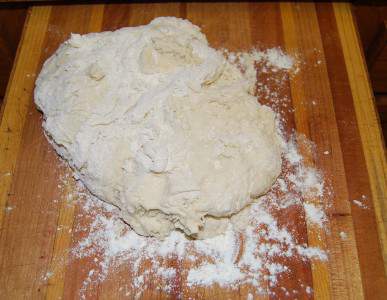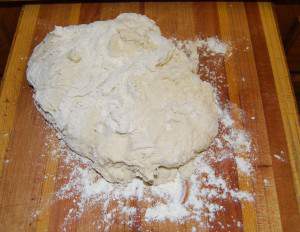 I really like to make yeast dough. I enjoy kneading the dough. It gives me time to think and I like to watch the dough get smoother as I go along. After kneading the dough should be nice and smooth.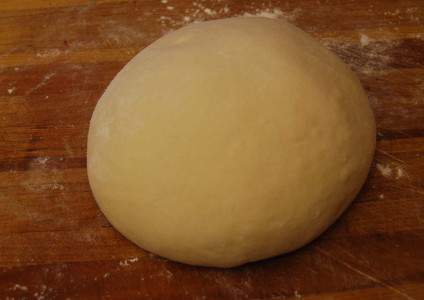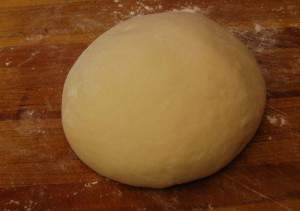 I made a double batch so I divided it in half. Each half will make two medium pizza crusts and one small. We like thin pizza crust but if you like thick I would use each batch for a single pizza. I have never frozen this pizza dough before so I am curious to see how it is after being frozen.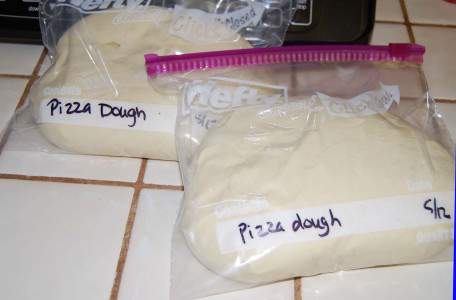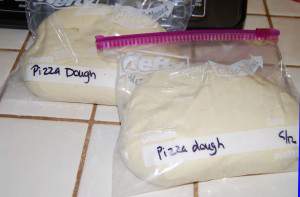 Tomorrow's freezer cooking will be Chicken Broccoli Rice Casserole From Once A Month Mom. I have not made this recipe before so I am looking forward to giving it a try.
Do you have a favorite freezer recipe?
[signoff]