Today's cooking for the freezer is another breakfast item, cinnamon rolls. I am not sure how long these will be in the freezer as we all like them very well.
I don't have a bread machine so I mixed these up in my mixer like I did yesterday for my bagels for the freezer. Today I was out of the house for a while with my mother-in-law so I decided to make these cinnamon rolls with a quick recipe.
I used the 90 minute roll recipe from Dining on a Dime cookbook for these cinnamon rolls but any roll recipe would work. I did change the recipe to be half whole wheat flour.
I mixed up the dough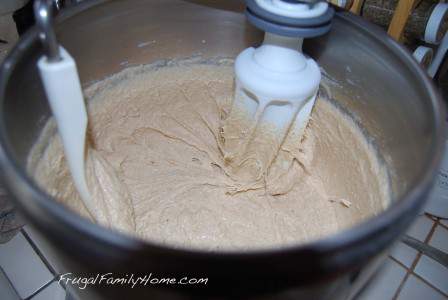 Once the dough was all mixed up I put it into the oven to rise for about 15 minutes while I worked with the kids.
Then I rolled the dough out, spread the margarine on it and then sprinkled it with cinnamon and suagar.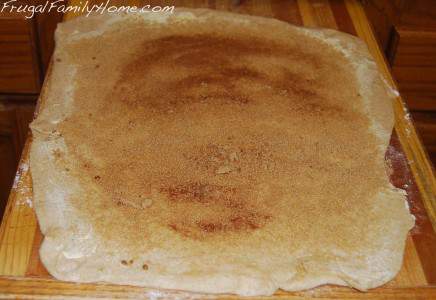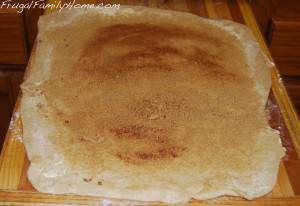 Then I just rolled them up and cut them. Placed them into my greased 9×13 pan.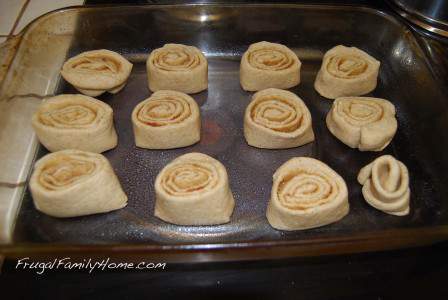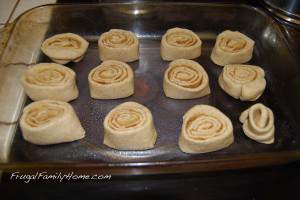 Then it was back into the warm oven to rise again about 20 minutes. Once they looked twice their original size I just turned on the oven and baked them about 30 minutes.
This is how they turned out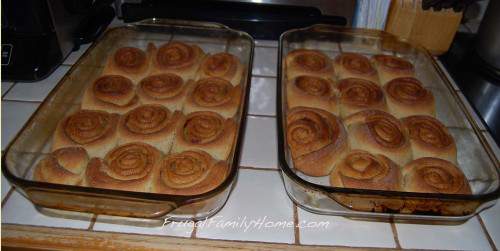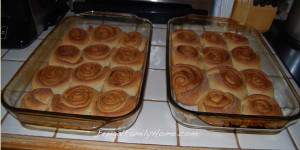 I went ahead and frosted half of them. I think next time I might wait until they are coming out of the freezer to frost them as they might get messy when they thaw.
Don't these look yummy?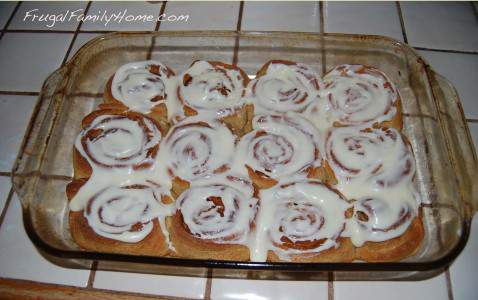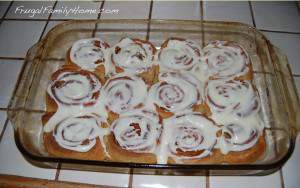 I wrapped them up in groups of 6 in waxed paper and then in plastic wrap. After that I slid them into a freezer bag. I did keep some out for us to eat too.
What kind of freezer cooking did you do today?
[signoff]