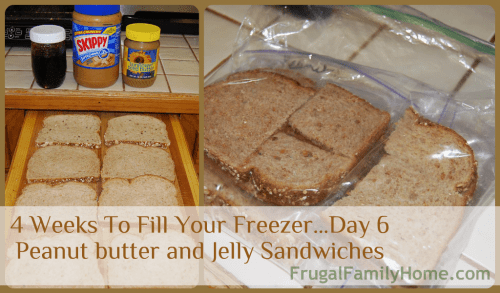 Today is the first day for freezer cooking lunches. I have never frozen peanut butter and jelly sandwiches before but I thought I would give it a try. I only made a few of them to try it out. If we like them I am sure I will make more for the freezer. My son likes sun butter and my daughter likes peanut butter so I made some of each.
Ingredients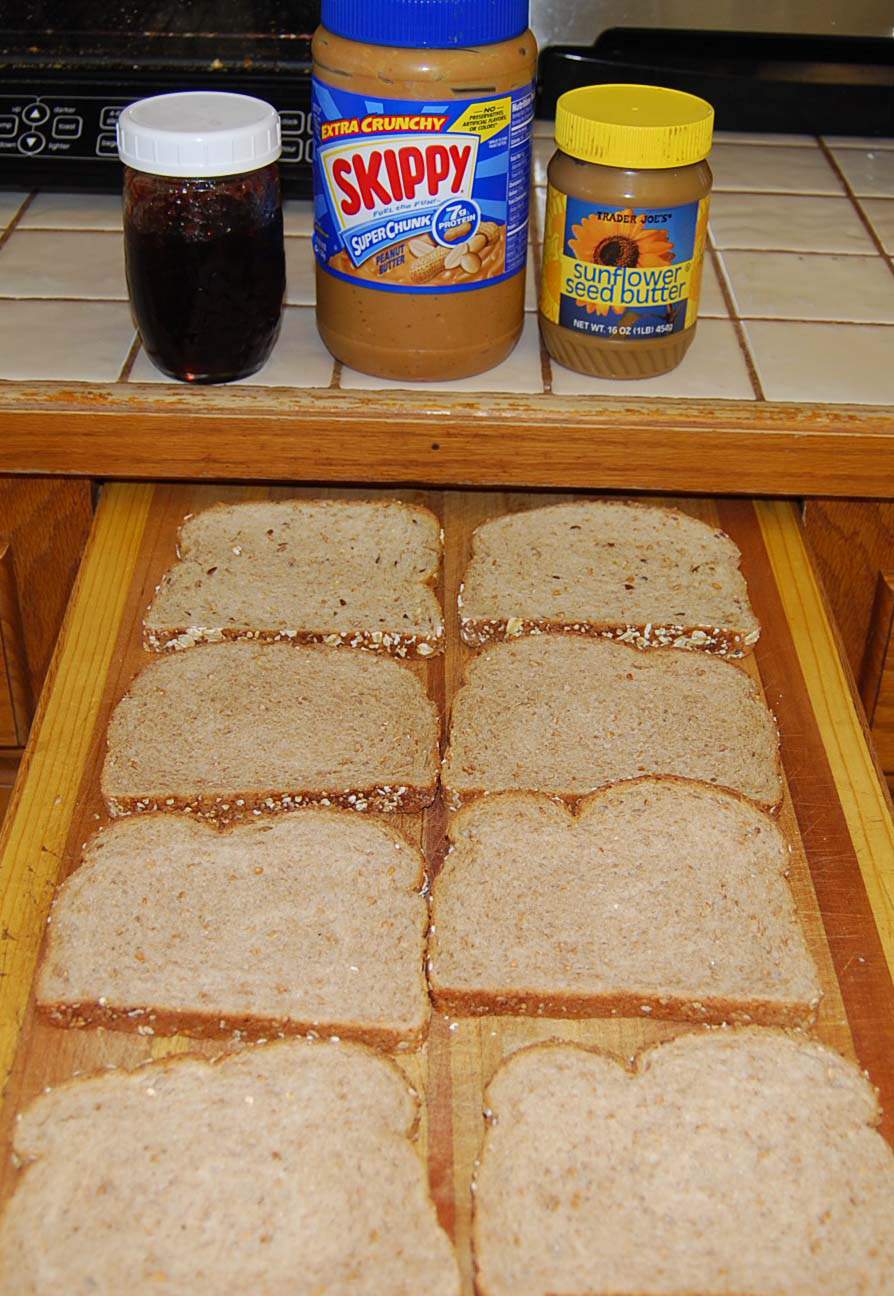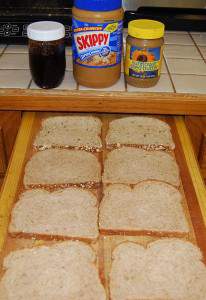 I made the sandwiches with homemade grape jelly.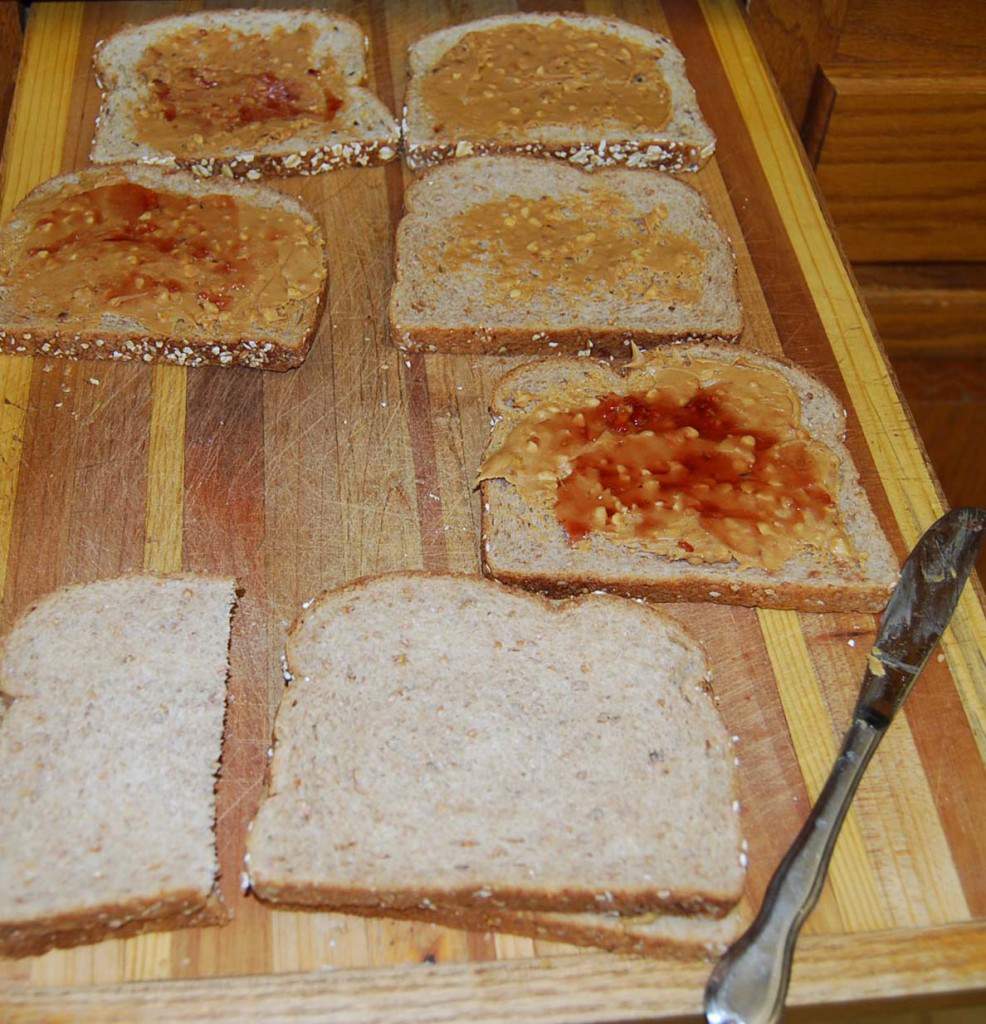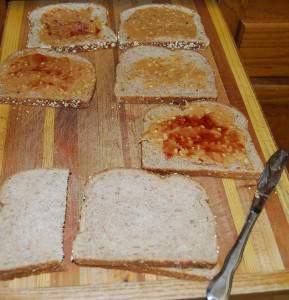 Then I cut them up as the kids like to eat them for snacks. Then I put them into sandwich bags and labeled them, so I can tell the peanut butter from sun butter. I put them into a large freezer bag. I also made…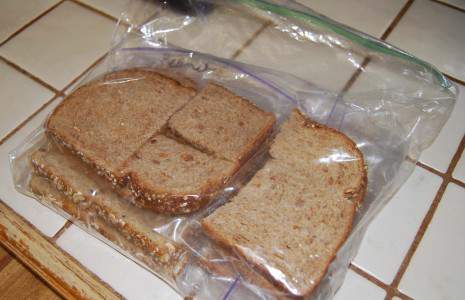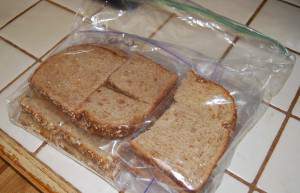 Freezer Jam
I also made some strawberry freezer jam with some of the strawberries I got at Everyday Deals yesterday. My husband was so happy to hear I was making more. I used the liquid pectin that I had left in the cupboard so this freezer cooking was really easy. No cooking at all. I will post next month how to make strawberry freezer jam.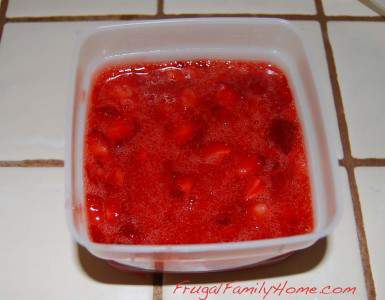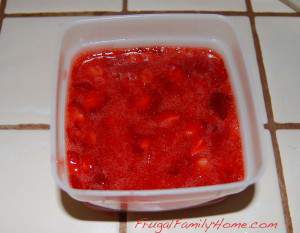 That is all for today. I was glad to get some of the strawberries done. I think I may freeze some for smoothies too. They are really good and I am glad I bought them.
Tomorrow's freezer cooking will be brown bag burritos. We really like burritos and only have a few in the freezer right now. It will be nice to get stocked up on them.
Did you do any freezer cooking today?
[signoff]