Today's freezer cooking is one of our favorite meals Pizza Pockets. We really like pizza and eat it at least twice a month. I have made these pizza pockets in the past but not lately. These will make a really nice lunch for us some weekend or on a busy weekday.
First I mixed the dry ingredients in my mixer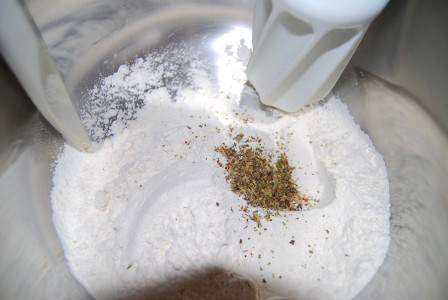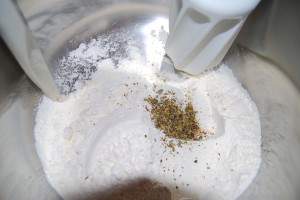 Then I added the wet ingredients and mixed the dough up. I removed the dough and kneaded it until smooth. I let it rise while we were doing our homeschool. Then I divided the dough into equal balls and let them rest while I made the filling.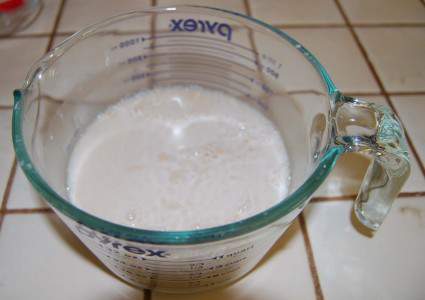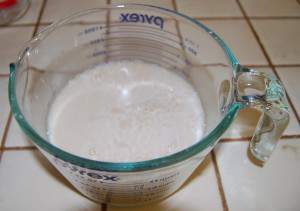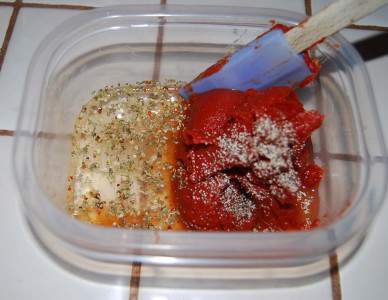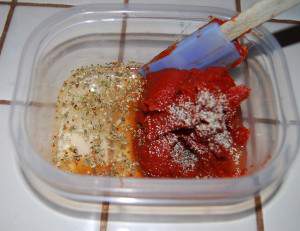 I mixed up my pizza sauce
My pizza sauce recipe is just tomato paste, pizza seasoning that I purchase in the bulk foods at Winco, a teaspoon of sugar and a teaspoon of salt with 2 oz of water added.
 I had cooked up some hamburger earlier with mushrooms. I added pepperoni to the hamburger and mushrooms. I added the pizza sauce to the pan.
After mixing up the filling, I rolled out the dough balls into a circle. Added some filling and shredded cheese on top. I used goat cheddar for most of the pizza pockets.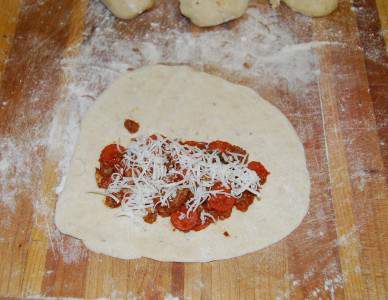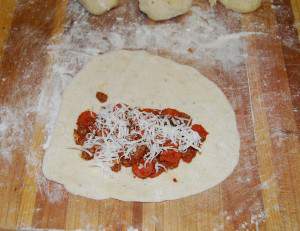 I folded the dough over the filling and sealed the edges by rolling them over. I divided them between two ungreased cookie sheets.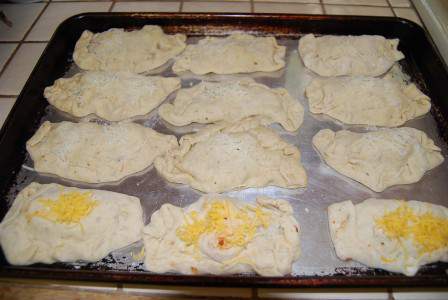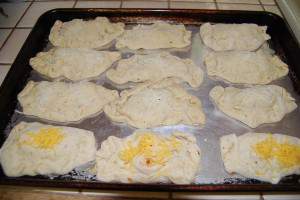 Then I baked them about 15-20 minutes. I took them out of the oven early so they will not get over browned when I re-heat them later.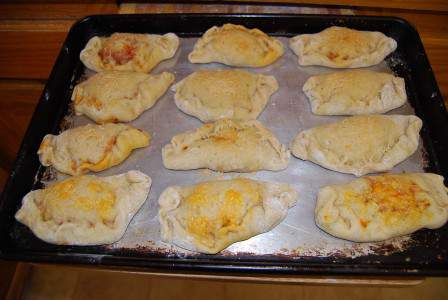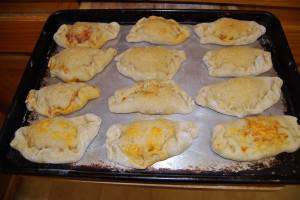 I cooled them on a wire rack and when they were cooled, I put them into zipper freezer bags and labeled them. I ended up making 24 pizza pockets.
Last night I also put some of the strawberries I purchased earlier this week into my food dehydrator along with a few sugar pears that were ripe. They dried overnight and were done this morning. We use dried fruit as a snack or in our oatmeal packages.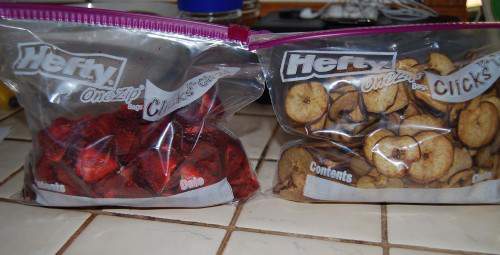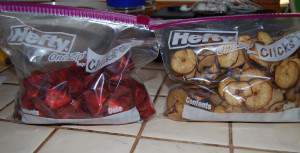 Tomorrow I will be making Cheeseburger Rolls. Money Saving Mom has Ham and Cheese Pockets she will be making. I could not find a good sale on ham so I decided to make one of my sons favorites the cheeseburger rolls.
My freezer is filling up with a nice assortment of meals for our family.
[signoff]