I was reading over at Money Saving Mom about how she made some English Muffin. Well that got me to thinking that English Muffins sound really good. I have made them in the past but not recently so I went ahead and made a batch today along with some more bagels for the freezer.
I used the same bagel recipe that I used to when I was doing my freezer cooking last month. They turned out really good today. Don't they look yummy?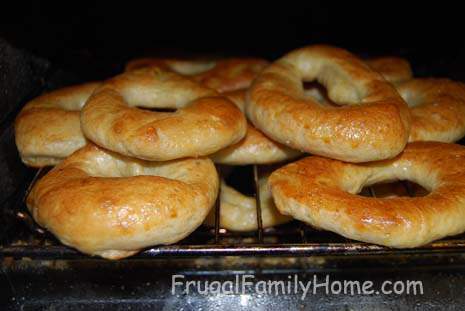 I also made a batch of English Muffins. I found the recipe over at The Frugal Girl. I will post about how to make these next week but I couldn't wait to share about them. These are so good. If you make these English Muffins at home I am sure you will not want to go back to store-bought again.
Here is the lovely muffins all done.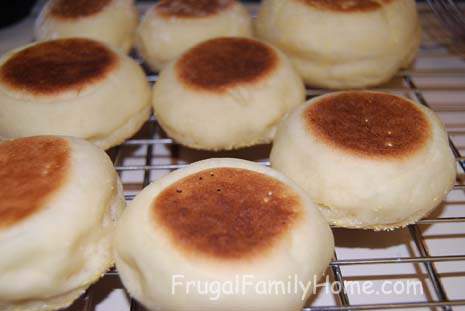 I used my small biscuit cutter but next time I will use the large one. The recipe said it make 18 english muffins but I got 30 out of one batch. They are on the small side but oh so good.
Of course I had to sample one so I added my homemade strawberry jam.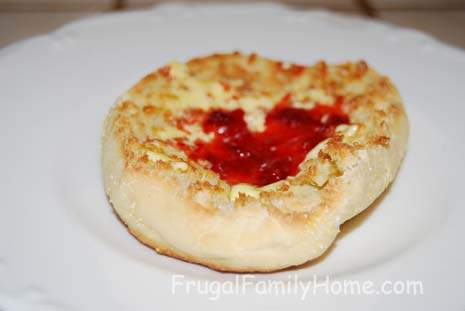 I placed half of the bagels and half of the english muffins in freezer bags and put them into the freezer for later this week or for later this month. I am not sure how long either of these will last in the freezer.
[signoff]