When I make hard boiled eggs, I always make quite a few at one time. They are really easy to make but then you need to peel them. Peeling a dozen hard boiled eggs at one time can be a little tedious doing it one at a time. That's why I was thrilled when I discovered this easy way quickly peel hard boiled eggs.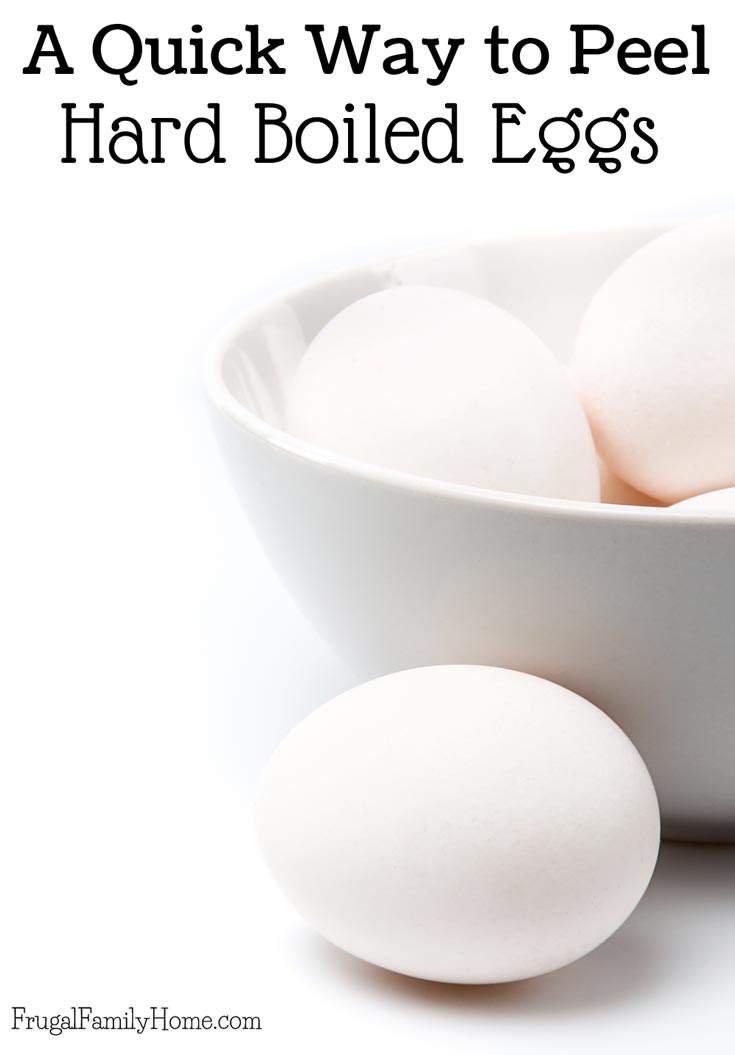 My family loves hard boiled eggs and deviled eggs, they are so yummy. The only part I don't like to do is peeling all of those eggs. Because I never make just a few, I always make a bunch of hard boiled eggs or deviled eggs at one time.
And peeling them one at a time seems to take forever. That's why I love this kitchen hack for how to quickly peel hard boiled eggs. It's so fast and easy you'll become a ninja at peeling eggs.
The next time you are making hard boiled eggs don't peel them one by one instead use this method below. It's quick and so easy. The eggs will just slip right out of the shells too.
If you don't like to watch videos here's the written instructions for you,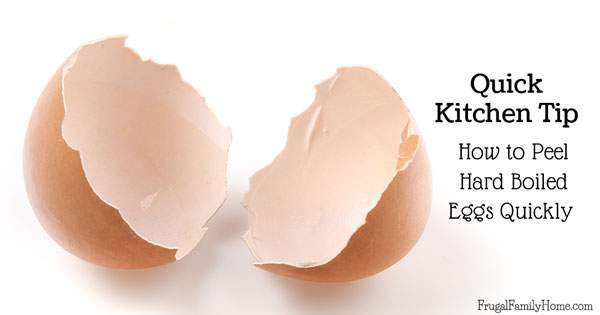 How to Quickly Peel Hard Boiled Eggs
After boiling the eggs drain them.
Rinse with cold water and add a few ice cubes, let them stand a few minutes in the ice water to cool them down and make them easier to handle.
Drain the cold icy water off the eggs but leave them in the pan.
Place the lid on the pan and give the eggs a good hard shake.
Remove the lid and slip the shells off the eggs.
And there you have it, never will you have to peel hard boiled eggs one at a time. I love to use this method to quick peel hard boiled eggs.
Do you have an easy and quick way to peel hard boiled eggs? I would love to have you share it in the comments below.
[signoff]
More Kitchen Hacks You'll Love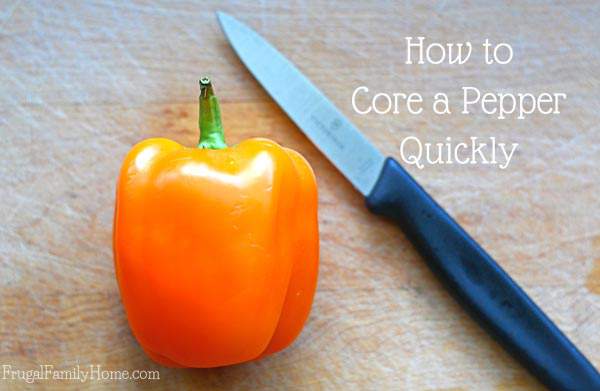 How to Quickly Core a Bell Pepper