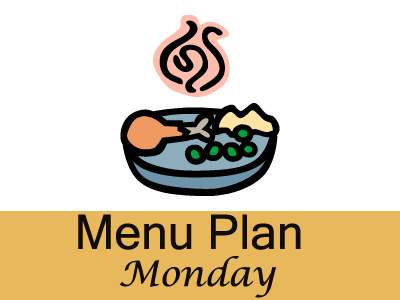 This weeks meals are a few from the freezer again. I have so many meals in the freezer it is so nice to menu plan from what is in there. This week we are having some of what I call comfort meals.
Dinners
Beef Roast, Roasted Potatoes, Vegetables, and Gravy
Beef Vegetable Soup with left over beef, Butter Dips
Chicken Pot Pie from the freezer, Salad and Fruit
Meatballs, Mashed Potatoes, Salad
Marinated Pork Chops, Roasted Vegetables and Salad
For this week I am just gonna wing it for lunches and breakfast it worked out well for last week so I may just plan our dinner menu only for this whole month.
What will you be cooking at your house this week?
[signoff]