Do you love bread? I mean really love bread, so much that you want, no need to have some with each of your meals. Well, if that describes you. You'll love these easy to make, quick breadsticks.
Homemade bread is something that is always a big hit at our house. Whether I make a quick bread or a yeast bread it is always well received. But sometimes, I don't have a lot of time to bake a loaf of bread and have it ready for dinner.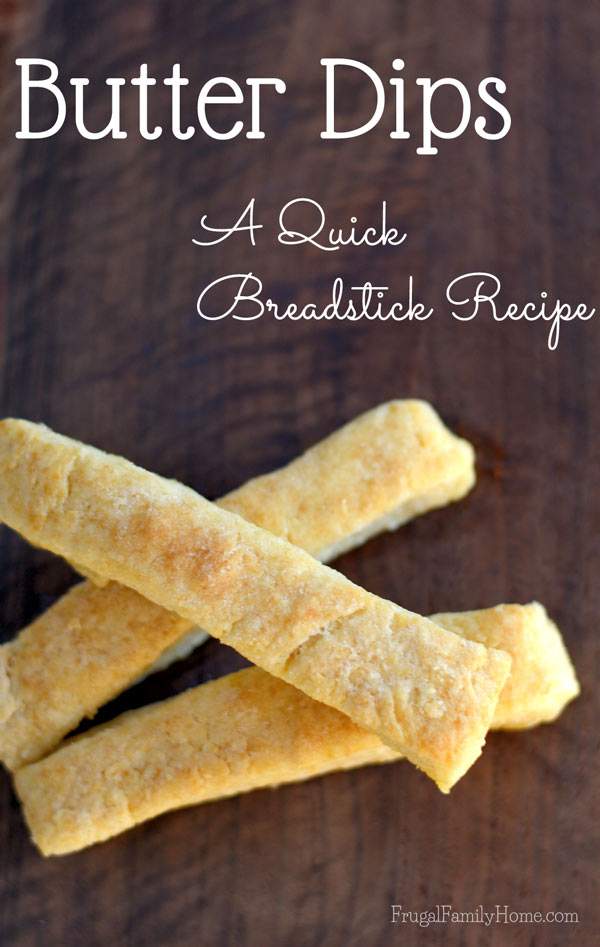 This happens, usually because I have forgotten to start it early enough in the day. On those days, when I've been a little forgetful, I like to make this recipe for quick breadsticks.
I love this recipe for butter dips. I found this recipe in one of my mom's old, old cookbooks. It is really fast and easy to make. You can have lots of yummy warm breadsticks, in just about 25 minutes.
This recipe is a little different than most breadstick recipes. You put the fat on the outside, instead of mixing it into the dough. I thought it was a little odd the first time I gave this recipe a try, but I was pleasantly surprised by how yummy they taste with the butter on the outside.
Making the Butter Dips
Start by placing the butter, or margarine if you are like our family and need to eat dairy free, into a 9×13 inch dish. Then place it in the oven that is preheating to let it melt while you are making the dough.
The dough is quick to mix. Place all the dry ingredients in a bowl and then add the milk. Stir with a fork until the dough come together. Try not to over mix it.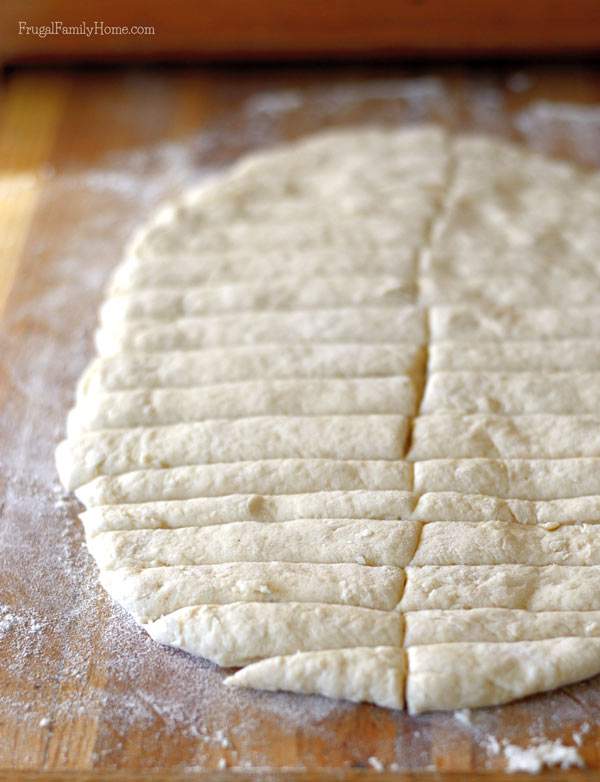 After the dough comes together, knead about 10 times, on a floured surface. Pat into a rectangle and cut into breadsticks. It's easiest to cut across the dough and then cut in half. These look small but they will rise while baking.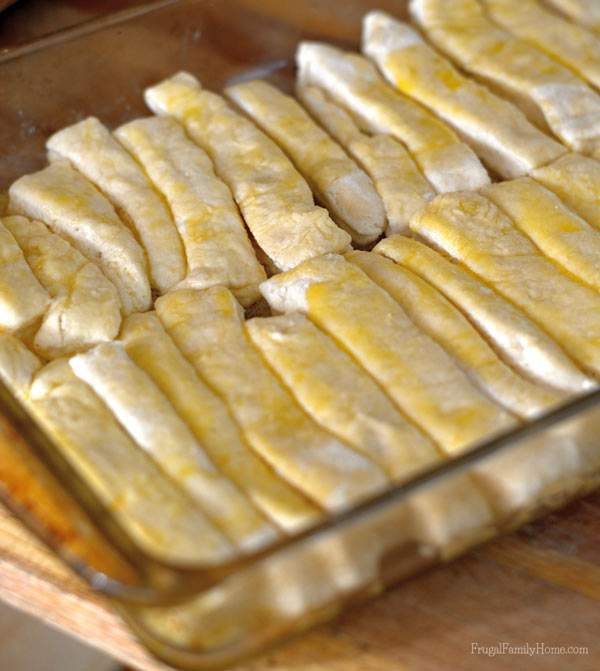 Remove the preheating pan with the melted butter, from the oven. Now one by one roll each of the breadsticks in the melted butter and then place in a row in the pan. Once all are coated and arranged in pan. Bake until golden brown, about 20 minutes.
Remove from oven and enjoy warm. These breadstick with have a slightly crisp texture on the outside and a tender flaky texture inside. They are different from the traditional yeast breadstick, but very quick to make, when you don't have time to rise the dough.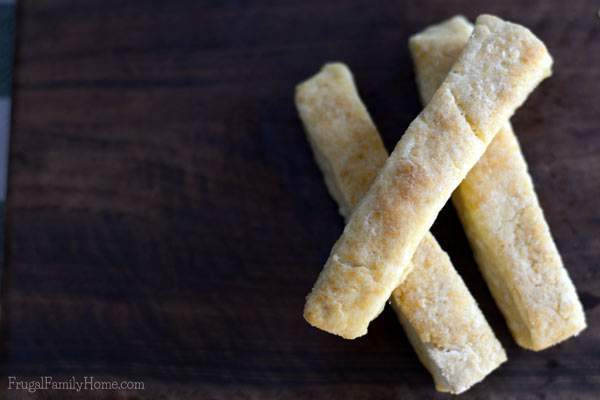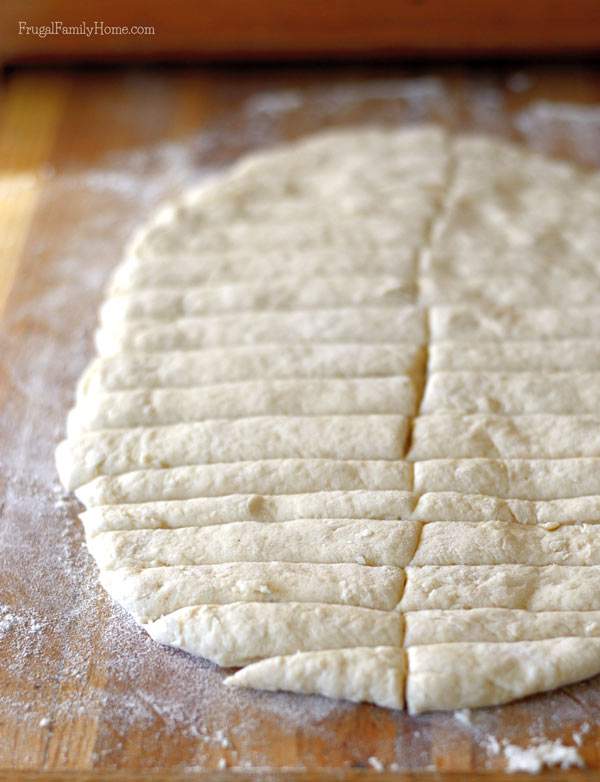 Butter Dip Breadsticks
Ingredients
2 1/4

cups

Unbleached Flour

1

T

sugar

3 1/2

t

Baking Powder

1 1/2

t

salt

1

cup

Non-Dairy Milk

almond, soy, rice if you don't have to eat dairy free just use regular milk

1/3

cup

Nucoa Margarine

or butter if you don't have to eat dairy free
Instructions
Place the butter in a 9x13 inch pan and place in the oven while it is preheating to 450 degrees. This will melt the butter while you are working on the dough.

Mix the flour, sugar, baking powder, and salt together in a bowl. I whisk it to mix it well.

Add the milk to the flour mixture and stir slowly with a fork until the dough just clings together.

Turn the dough out onto a well floured surface and knead gently for about 10 times.

Pat the dough out into a 8x12 inch rectangle.

With a pizza cutter or a floured knife cut in half lengthwise, then crosswise to make 32 strips of dough.

Take the pan with the melted butter out of the oven and dip each strip of dough into the melted butter. I just flip them from one side to the next and then line the butter strips into the pan into two rows.

Bake 15 to 20 minutes or until golden brown.

I serve these hot right out of the oven.
Want to find more yummy bread recipes? Browse the bread recipes, I'm sure you'll find more recipes you'll want to try.
More Yummy Bread Recipes you'll enjoy,
Maple Glazed Chocolate Chip Pumpkin Bread
Subscribe and you'll get Recipes
sent right to your inbox!
Click the button below and fill out the form.