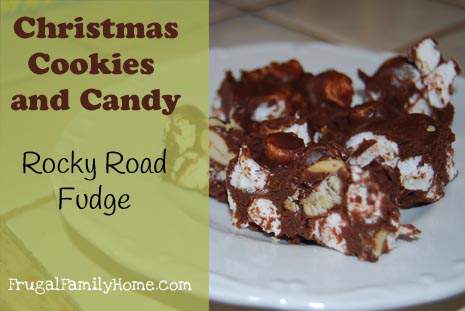 This is a recipe my grandma used to make at Christmas time and I would help her as a child. It is one I always make each year and it is an easy one too. If you can run a microwave you can make this one. 🙂
This year I did an experiment (imagine me with goggles on working on a secret recipe, well not really) to see if I could make it dairy free and it was a success. So I will be sharing the dairy free recipe but if you don't need to eat dairy free just use regular versions of the diary free ingredients.
Here are the steps in photos, recipe is below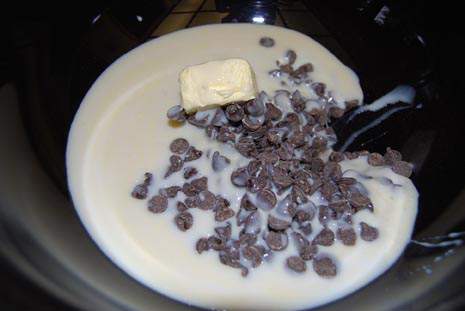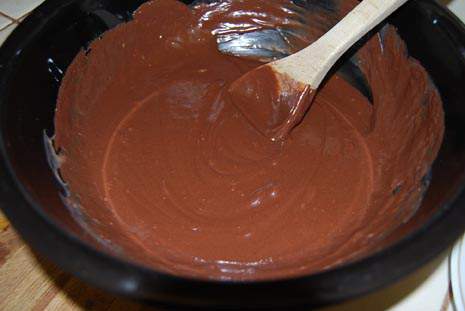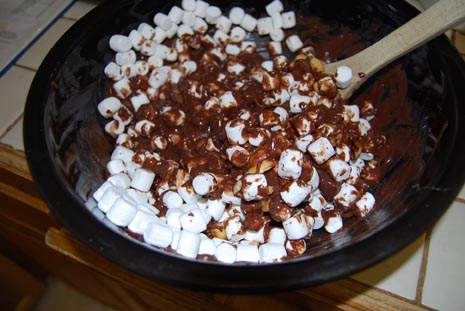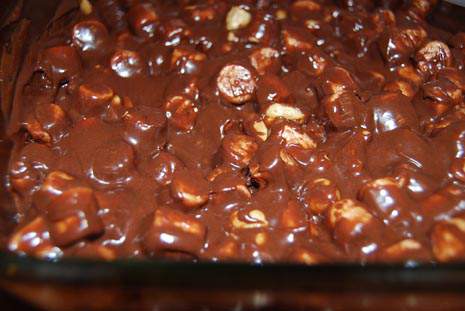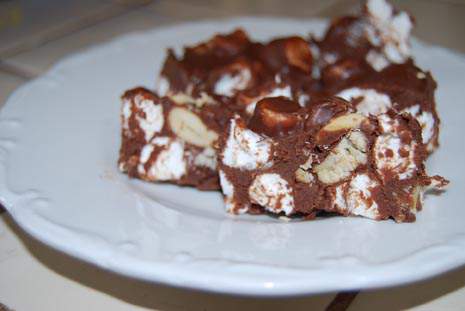 Dairy Free Rocky Road Fudge
1 1/4 cups of Dairy Free Sweetened Condensed Milk (a can of Sweetened Condensed Milk)
1 bag or 2 cups of Dairy Free Chocolate Chips
1 cup of nuts (any kind or mixed nuts will do)
10 1/2 oz package of Mini Marshmallows
1 1/2 teaspoons of Vanilla
2 tablespoons of Dairy Free Margarine
Place the sweetened condensed milk, chocolate chips, margarine and vanilla is a large microwave safe bowl. Microwave on high one minute, then stir, then microwave one minute again. Continue until the ingredients are melted and mix until smooth. Be sure to only microwave one minute at a time and then stir as the chocolate can scorch. I learned this the hard way so many years ago. Burnt chocolate doesn't smell or taste good at all. You don't want to over cook it.
Once the chocolate mixture is melted and smooth then add the nuts and marshmallows. Stir to combine well and then spread into a 9×13 inch greased pan. Let cool/chill at least 2 hours and then cut into squares once firm. Enjoy!
Let me know if you give this recipe a try, I would love to hear how it turns out for you.
Subscribe and you'll get Recipes
sent right to your inbox!
Click the button below and fill out the form.