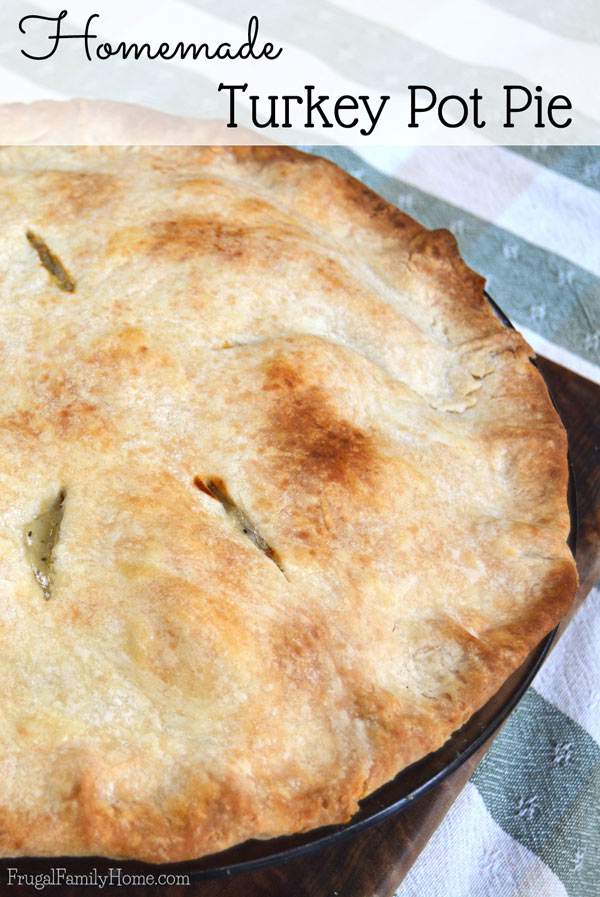 Comfort foods, I love to make certain recipes during the cooler months of the year. This recipe for Turkey Pot Pie is one I love to have in the winter. I also love this recipe because, I can use the Turkey Soup Kits I have tucked away in the freezer to make this dish.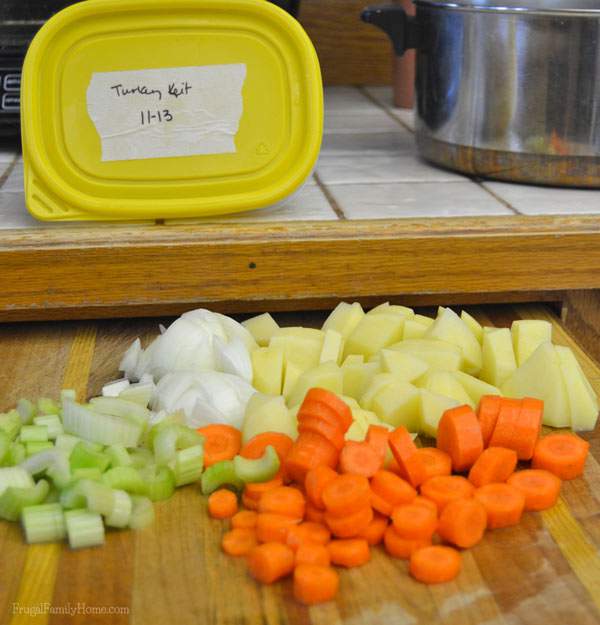 But if you don't have a turkey soup kit in the freezer to use you can use cooked turkey and turkey broth or even cooked chicken and chicken broth. But you might want to check out how easy it is to make the turkey soup kits, for the next time you have a turkey carcass to make bone broth with. It really only takes a few minutes, and you get lovely broth and get every last bit of meat off the turkey too.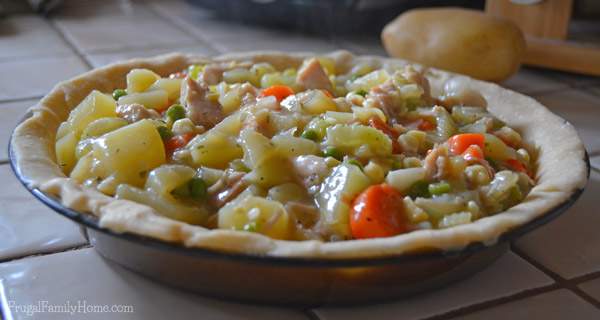 This recipe can be made with one pie crust, or two crusts. I usually make it with two crust, but if I'm being lazy I will add the filling to a casserole dish and then roll out a pie crust to cover the top. It cuts the calories down a little and makes making the pie just a little easier.
Assembling the Turkey Pot Pie
I usually will make my own pie crusts. But the ones from the store can easily be used if you have one on hand. I like to make the pie crusts and then start the filling cooking. That way the filling doesn't cool down, while I making the crusts.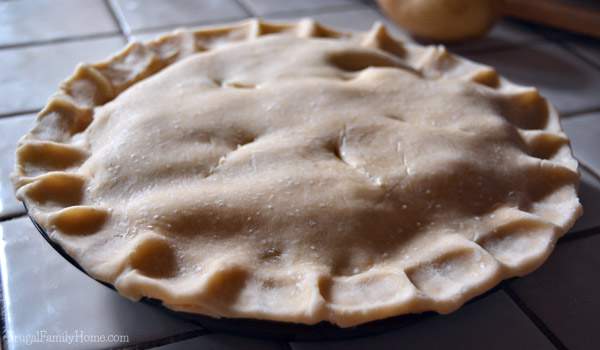 Once the filling is thickened. I will add it to the bottom pie crust. Then top with the second pie crust. Be sure to add a few slits to the top of the crust to vent the pie.
Place the pie in the oven to bake. Bake the pie until the crust is golden brown and you can see hot bubbling sauce, coming up in the vent slits you cut in the top crust. I usually will let the pot pie cool just a few minutes before serving so it's not too hot to eat. About 5 minutes is usually enough time.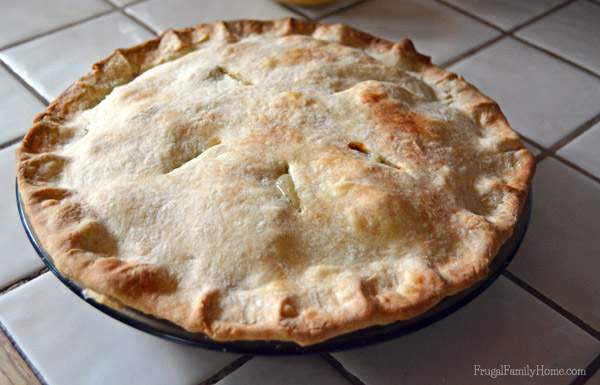 Even my picky eater will gobble this dish up, without any complaints at all. I think there is something about pie being in the name, that makes it appealing to him. He just loves pie, even pie with vegetables in it.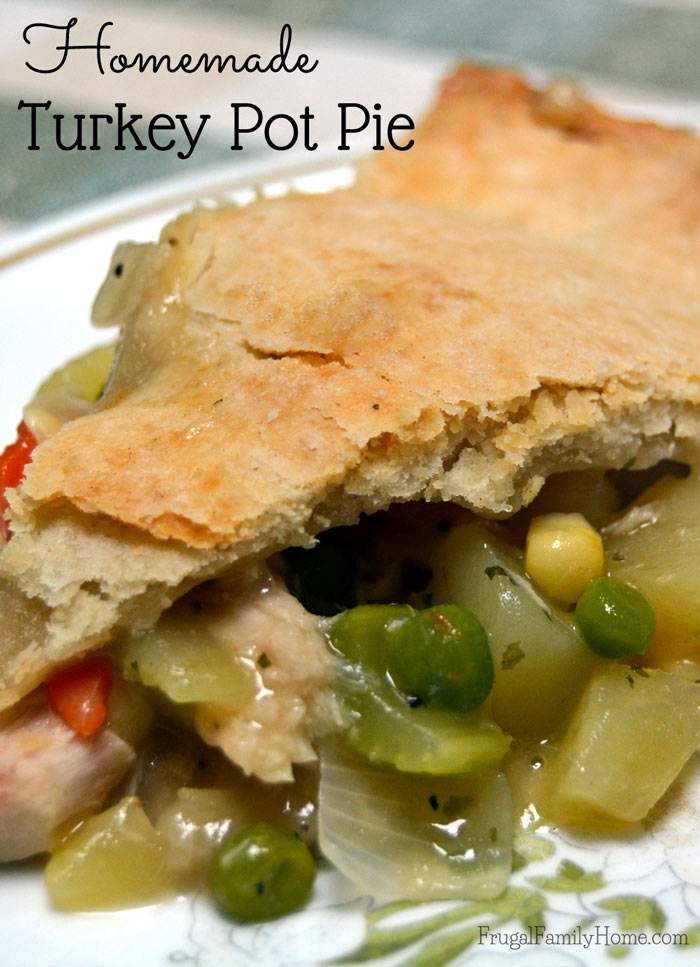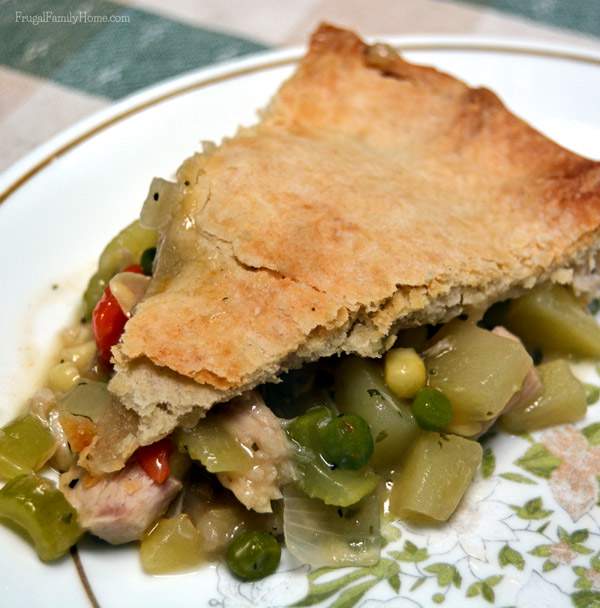 Homemade Turkey Pot Pie
Use leftover turkey from Thanksgiving in this yummy turkey pot pie recipe. It's easier than you might think to make too.
Ingredients
2

Potatoes

peeled and cubed

2

Carrots

peeled and sliced or diced

2

Celery Stalks

diced

1

medium Onion Diced

1

Turkey Soup Kit or 1 cup Cooked Turkey and 1 1/2 cups Turkey Broth

1/2

cup

Frozen Peas

thawed

1/4

cup

Flour

1

teaspoon

Dried Thyme

1

teaspoon

Dried Parsley

1

teaspoon

Salt or to Taste

1/2

teaspoon

Pepper or to Taste

1

tablespoon

Olive Oil

2

Pie Crusts
Instructions
Place the olive oil in large pan. Add the diced potatoes, onions, carrots, and celery to the pot.

Cook over medium heat until vegetables are slightly softened about 10 minutes.

Sprinkle the vegetables with flour and stir in well.

Slowly add the broth and stir well so there are no lumps.

Add in the peas, seasonings and cooked turkey. Stir to combine and cook until thickened.

Remove from heat and set aside.

Place one of the pie crust into the bottom of the pie pan and press into place.

Add the cooked pot pie filling.

Top with the other pie crust and crimp to seal, cut a few slits for venting.

Bake 375 degrees for 20-25 minutes or until heated through and golden brown.

Let cool about 5 minutes and enjoy.
Notes
I use my homemade turkey soup kits to make the turkey pot pie. But canned or boxed broth along with cooked turkey or chicken will work in this recipe too.
What is your favorite comfort food for this time of year? Do you have a favorite recipe for it?
Subscribe and you'll get Recipes
sent right to your inbox!
Click the button below and fill out the form.