We eat a lot of salad around here. Once the lettuce starts producing in the garden we eat salads at least once a day. Which means we eat quite a bit of salad dressing around here. Now I'll purchase salad dressing at the store off and on but the homemade dressings are so much better tasting.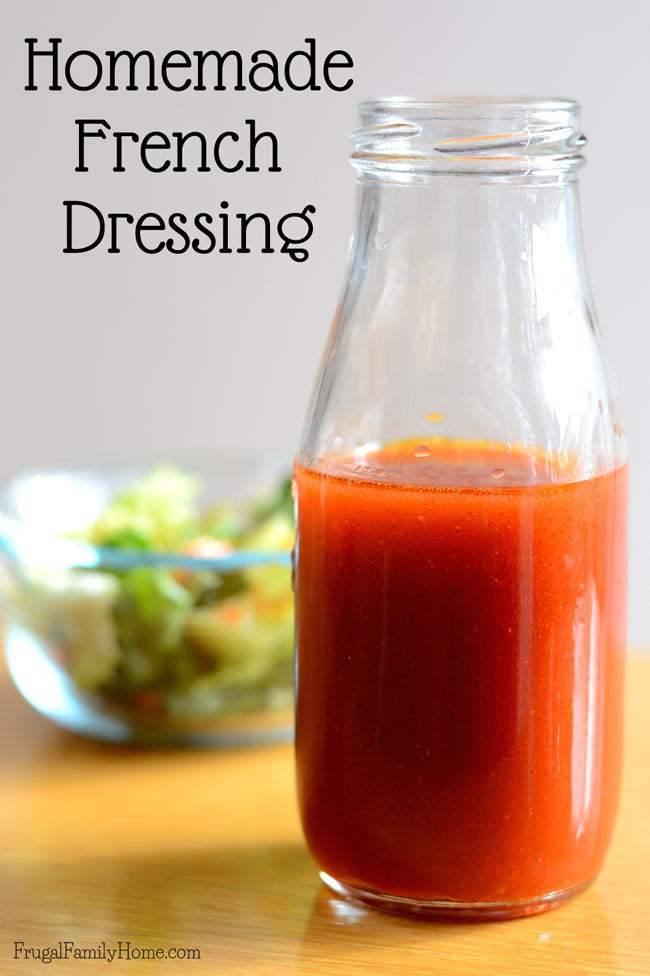 If you've never made your own salad dressing they are really easy to make. I shared a recipe for dairy free ranch dressing a while back. You don't have to make it dairy free you can use regular dairy ingredients too. But maybe ranch just isn't your favorite and you'd like something that's a little sweet and tangy. If that's you, you need to try this recipe for homemade french dressing.
Here's the printable recipe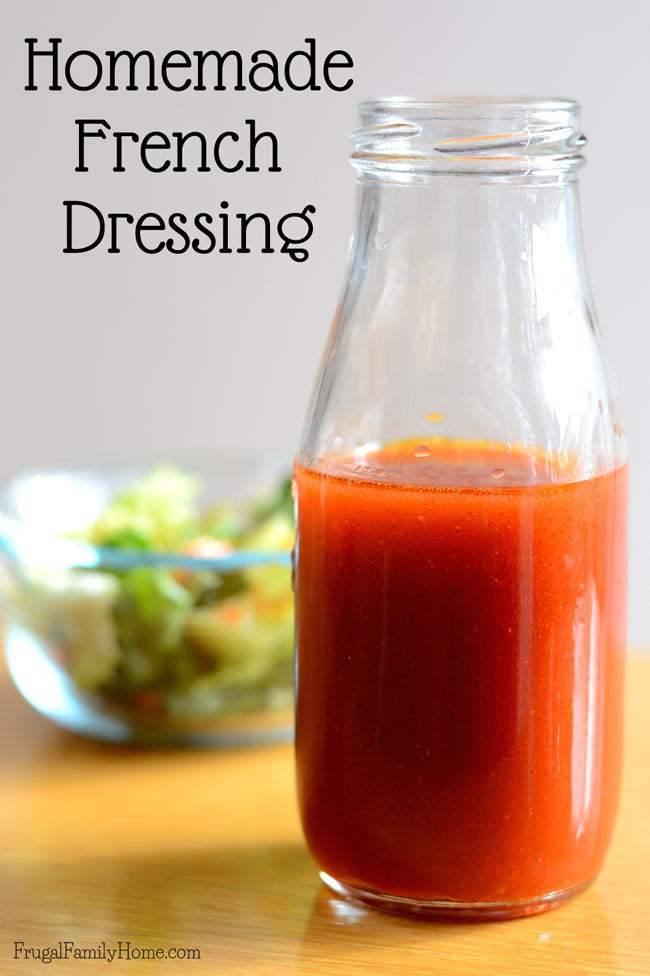 Easy and Delicious Homemade French Dressing
Instructions
Place all the ingredients in a jar and shake to mix.

Refrigerate for a few hours.

Shake again before using on salad.
The recipe above is one that has been in our family forever. My aunt gave me the recipe and it is really good and as you can see by the recipe above so very easy to make. Just in case you prefer to watch the dressing being made, I made a quick video tutorial of this recipe too.
Just so you know, some of the links below are my referral links. When you purchase through them I may make a little money at no extra cost to you. Thanks for your support in this way. You can read my disclosure policy for more information.
Tips for Making and Storing the Dressing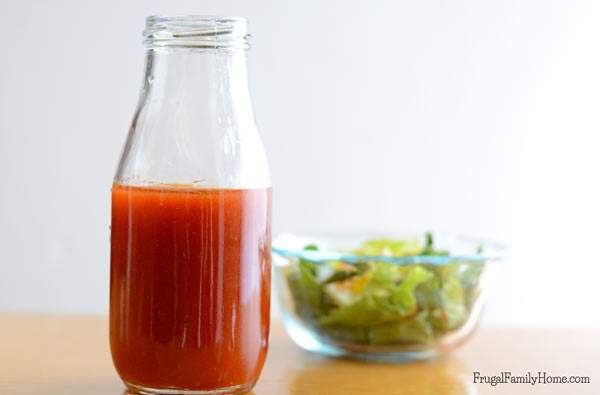 You can mix the dressing in a blender, with a stick blender, or in a food processor if desired. I've tried them all but I find it's just as easy to shake it in the jar I'll be storing it in to mix it. A whisk also works well to mix the dressing.
After storing in the refrigerator the dressing can separate. Be sure to shake it well before each use.
If the dressing is too sweet reduce the sugar by half.
Store in a clean glass jar with a lid. I use wide mouth pint canning jars and the plastic lids to cover them. I like the plastic lids better so I don't have to deal with the two-piece lids.
For the oil in the recipe, you can use whichever oil you prefer. It's best to use an oil that is liquid at room temperature. Coconut oil won't work well in this recipe and olive oil can turn hard in the refrigerator. I like to use canola or safflower oil.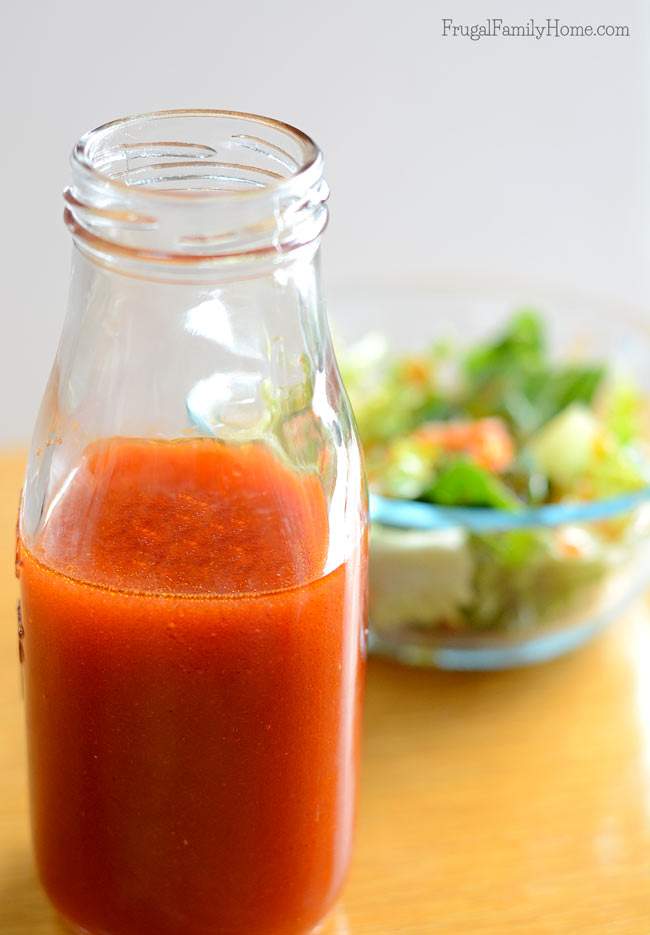 Now that you see just how easy it is to make your own homemade french dressing do you think you'll give it a try? I know I don't purchase french dressing anymore I just make my own. I hope you enjoy this recipe as much as our family does.
More Spring Recipes to Try,
Dairy Free Ranch Dressing
Chicken and Vegetable Couscous
SaveSave