10 Easy Spring Dinner Recipes your family will love. These spring dinner recipes are easy to make, healthy meals.
Spring is here and it's time to take advantage of the in-season spring vegetables that are plentiful right now.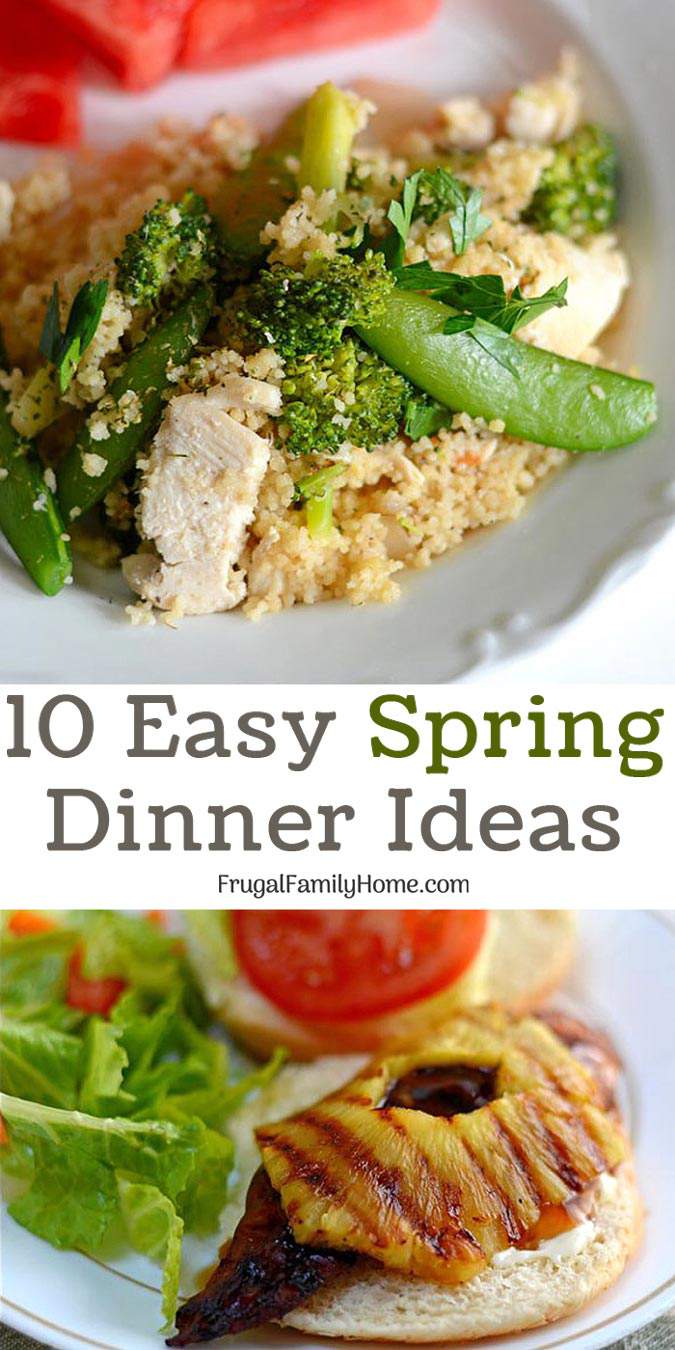 While some spring days are still damp and dark, there are other days that are warm, bright and cheery. Who wants to eat a heavy meal on a bright cheery spring day?!
This time of year I like to include a few spring dinner ideas in my meal plans. If you need a few spring dinner ideas, I've included 10 below.
These are our own tried and true recipes as well as a few recipes from blogging friends.
I hope you'll find one or two new recipes to add to your spring meal plans!
10 Easy Spring Dinner Recipes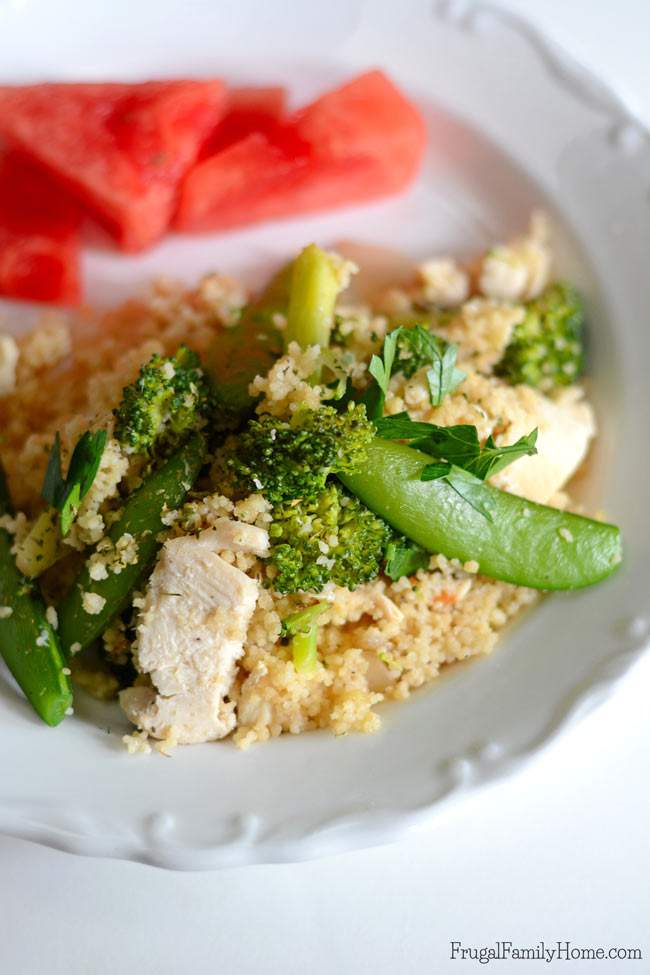 This is a quick and delicious dinner. You can use fresh peas and broccoli or even asparagus in this dinner. We've tried them all and they are equally delicious. It's also a great recipe to use up any leftover cooked chicken in.
This is a light and vegetarian dinner to cook when you have fresh peas from the garden. You could add a little cooked chicken or even a sprinkle of cheese to beef it up a bit if your family doesn't like meatless dishes that well.
This is another vegetarian dinner that is not only delicious but beautiful to look at too. If you wanted to add some protein to it a nice seared skirt steak cut thin and placed over the top would be delicious.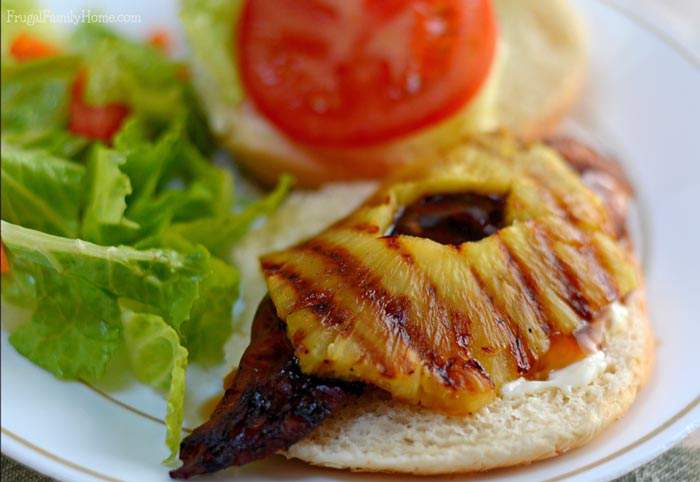 This is a quick to make dinner or lunch. It's light and makes me think about eating lighter dishes in the spring. You could do away with the bun and serve it on flatbread or even on a bed of lettuce.
With all the great peas you can find at the farmers market or even in your own garden this pasta dinner is sure to hit the spot. It starts with bacon and builds from there. If your family loves bacon this is a must try spring dinner.
This pasta dish looks so light and spring-like. It combines a nice helping of pasta with spinach and shrimp. Then add in a lemon and feta. This would not only be a yummy spring dinner but also a great summer dinner too.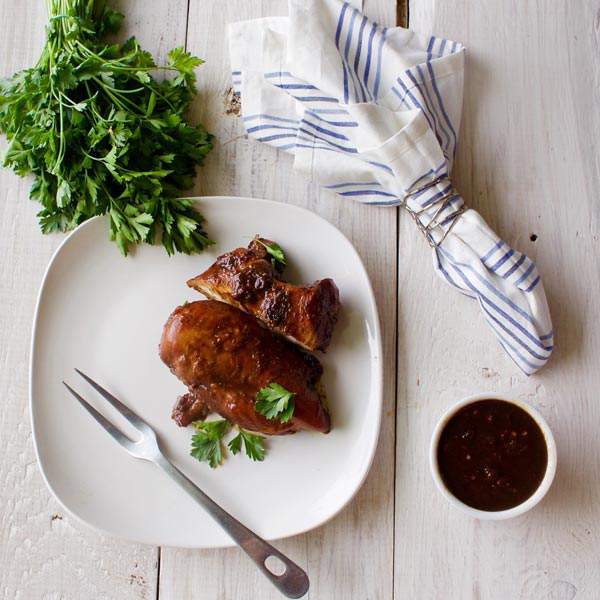 If you have rhubarb you'll want to try this elegant chicken with a rhubarb ginger sauce over the top. It's a simple recipe to make with a big unique flavor.
Even though it's spring, you know we are going to have some chilly and rainy weather to bring on all those great flowers. This parsnip soup is perfect for those rainy, chilly spring days. It combines parsnips with bacon and has a sprinkling of smoked gouda on the top. Yum!
What spring menu would be complete without an asparagus dish. This shrimp and asparagus dinner looks so fancy and delicious but it's really quick to make. Serve it over a white bean puree to complete the dish.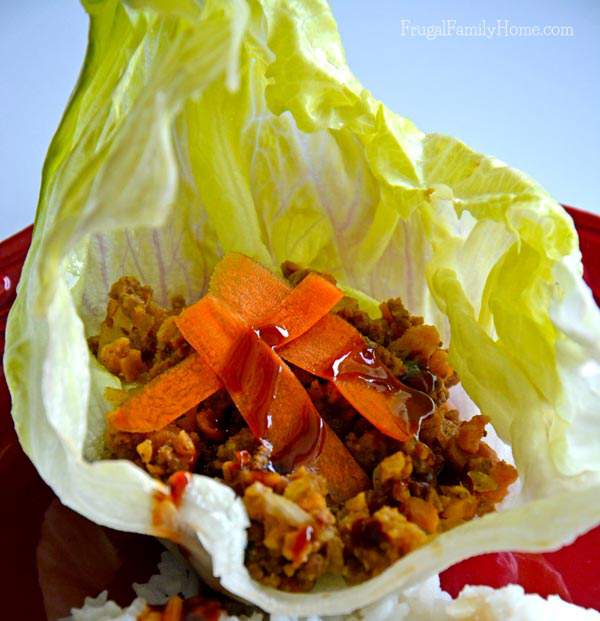 With all the great lettuce that is available in the spring, how can you not want to enjoy a lettuce wrap dinner? The cool crisp lettuce surrounds a yummy slightly sweet, slightly salty meat with water chestnuts topped with carrot shreds. It's a light and delicious spring dinner.
I hope these easy spring dinner recipes have given you a few new ideas for what to do with those yummy spring vegetables you'll soon be seeing in the stores or harvesting out of your garden. When you eat in season produce you can save money too.
What's your favorite easy spring dinner? I would love to have you share it in the comments below.
More Delicious Dinners to Try
BBQ Pulled Pork
Twice Baked Taco Potatoes
Ground Beef Mongolian Stir Fry
Subscribe and you'll get Recipes
sent right to your inbox!
Click the button below and fill out the form.