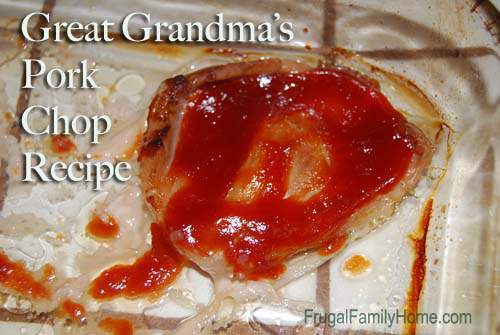 My great grandma used to make this recipe. I like to make it about twice a month when it is not too hot to run the oven. If I really want to make this recipe when it is hot, I have been known to bake it on my barbecue grill. If you missed my post on how I prepare my pork chops for the freezer you can see it here.

This recipe only takes a few items to make
Pork Chops (however many you need for your family make sauce according to amount of chops you are making)
Amount of Sauce for 4-6 Pork Chops
1/4 cup ketchup
2 T brown sugar
1 1/2 t sweet pickle juice (I use my bread and butter pickle juice)
First mix the sauce ingredients above in a small bowl. If you find your sauce is too runny add more brown sugar or if too thick add more ketchup or pickle juice.
To prepare the pork chops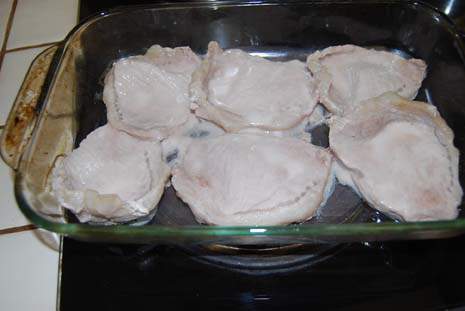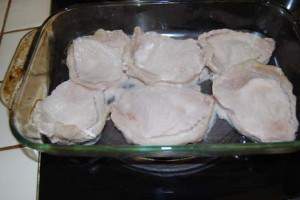 Place the pork chops in a 9 by 13 inch pan. Cover with foil and bake on 350 degrees for 30 minutes. Then drain off any juice in the pan and spoon the sauce on top of the pork chops.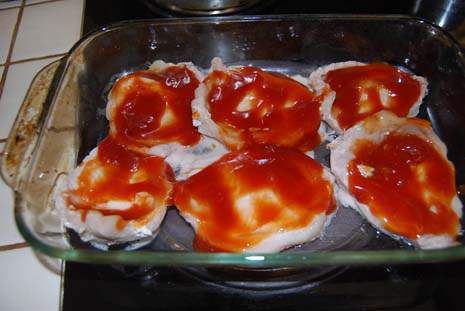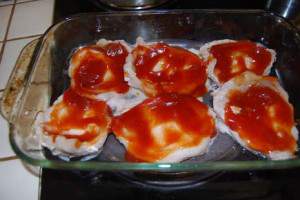 Leave foil off and return to over for 30 minutes or until pork chops are done.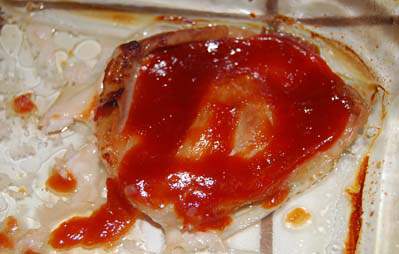 When I make this recipe I like to make my roasted veggie recipe as a side dish. They can both cook in the oven together so it saves on energy and leaves me time to do other things while dinner is cooking. I serve these two dishes along with a green salad or fruit and dinner is done.
I hope you enjoy this recipe as much as my family does.
Subscribe and you'll get Recipes
sent right to your inbox!
Click the button below and fill out the form.