My mom only made this candy a few times for our family but I always loved it. I had a friend who made this candy a few times too and she called it sponge candy and used to dip it in chocolate.
I modified a recipe I found so it would have a more honey flavor, instead of a sugar flavor. I used some Wildflower Berry Raw Honey that I purchased from Azure Standard and it turned out delicious.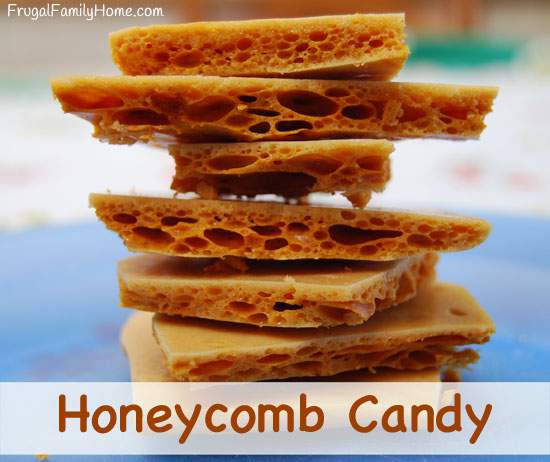 At first, I thought this recipe was going to be time-consuming and a little difficult since I had never actually made it myself before. I had only watched it being made. But to my pleasant surprise, it was quite easy. The hardest part was to just let it be and boil until it reached the correct temperature.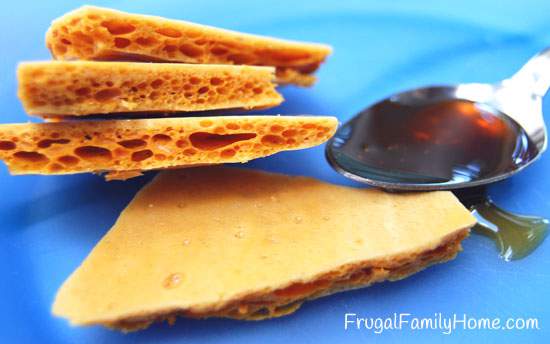 At first, the mixture will be a little grainy from the sugar, until it dissolves. I just stirred it occasionally until the mixture came to a boil.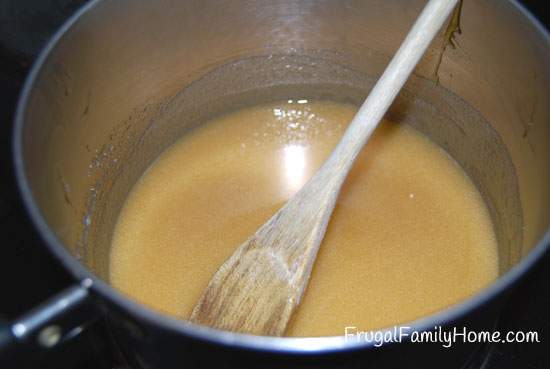 Then once the honey mixture was boiling I adding the candy thermometer and let it be. I put the spoon in the sink so I wouldn't be tempted to stir. 🙂 The mixture will get clear and a little darker in color.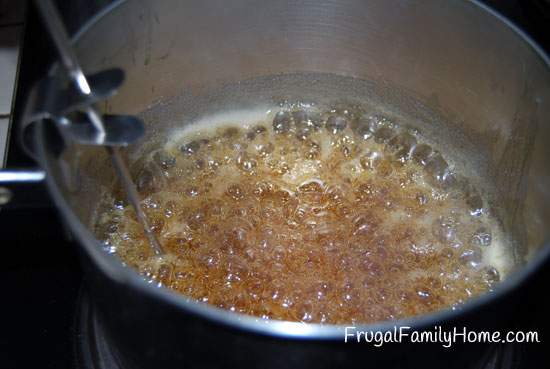 Once the candy thermometer reached 300 degrees I removed the pan of honey goodness from the heat and whisked in the baking soda. Make sure you have the mixture in a good-sized pan as it really bubbles up at this stage.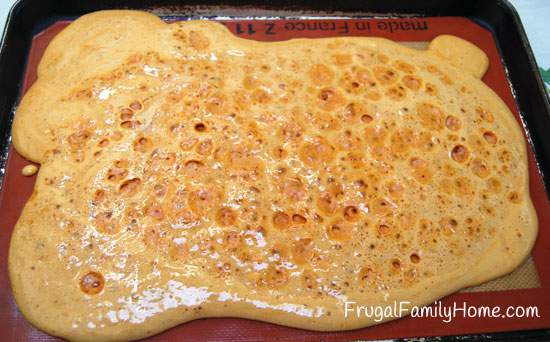 Then pour onto a greased or Silpat lined cookie sheet. Don't spread the mixture just pour it out. You want the bubbles to get trapped inside the candy to make the honeycomb effect.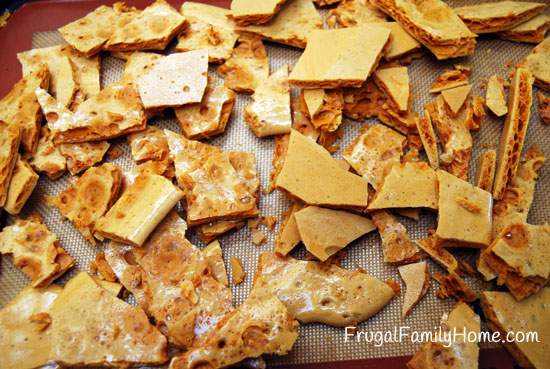 I let the candy cool for about 30-40 minutes and then broke it up into serving sized pieces. It has a great strong honey flavor. Yum!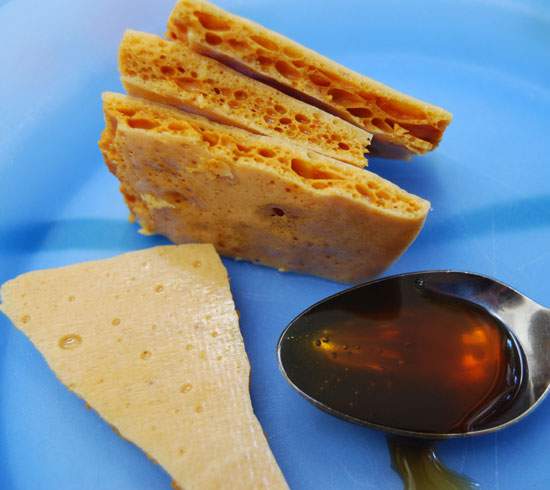 Honeycomb Candy
Ingredients
1 3/4

cup

Sugar

1/3

cup

Honey

1/4

cup

Water

1

tablespoon

Baking Soda
Instructions
Mix the sugar, honey, and water in a medium-sized pan. You want a big enough pan for the mixture to expand once the baking soda is added so don't use a small pan.

Heat on medium high heat, stirring occasionally until mixture begins to boil.

Once the honey mixture is boiling, clip on the candy thermometer and reduce the heat to just keep it boiling. I cooked mine on medium heat. Boil until the candy reaches 300 degrees.

Once the mixture is at 300 degrees, remove from heat and whisk in the baking soda. Be careful as the mixture will bubble and expand. Mix the baking soda in well.

Pour the mixture into a greased or Silpat lined cookie sheet. Don't spread the mixture.

Let the candy cool until firm.

Once the candy is cool and firm, break into serving sized pieces and store in an airtight container.

Enjoy!
This candy would also be great dipped in or drizzled with chocolate or vanilla melted baking chips. Because doesn't chocolate make everything better? 🙂
See more posts in this series on the  31 Days of Homemade Sweet Treats page.
SaveSave
Subscribe and you'll get Recipes
sent right to your inbox!
Click the button below and fill out the form.