One way to live a frugal life is to use up all you have to the very end. I had a post about using up all of our toothpaste. Another way I save is by using up all of our leftovers, well at least trying to. A few weeks ago I found that after we ate our dinner we still had quite a bit of our steak left and some baked potatoes too. So instead of sticking to my menu plan I decided to make what I call new overs. Having a plan is great but using up your leftovers is so frugal.
Now you may be asking what are new overs?
This is what I call the process of taking left overs and making them into an entirely different dish. This works great if you have someone in your family who hates to eat leftovers. Here is my recipe that I created from my leftovers.
Creamy Steak and Potato Cheese Soup
Leftover Ingredients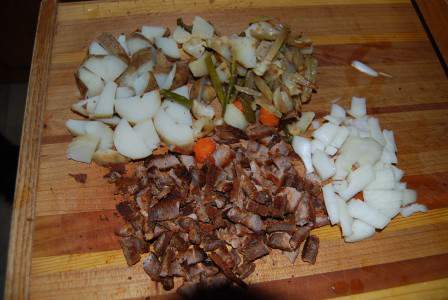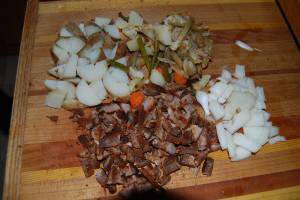 Steak cut up into strips and cut again
Roasted veggies
Baked potatoes cut up into chunks
New Ingredients used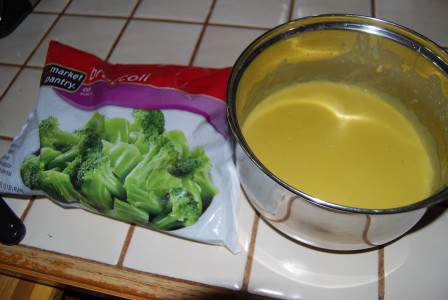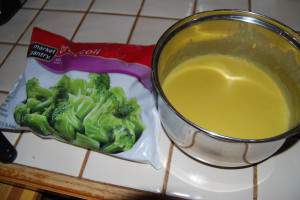 Onion, chopped, picture above
Frozen broccoli, 1/2 bag
Dairy free cheese sauce/soup
Chicken broth, 1 cup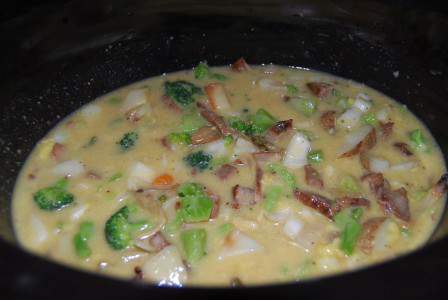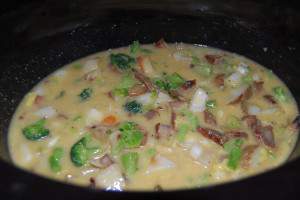 Then I just took all the ingredients and put them into the crock pot. Gave it a stir with a little salt and pepper to season. Set it on low for about 6 hours.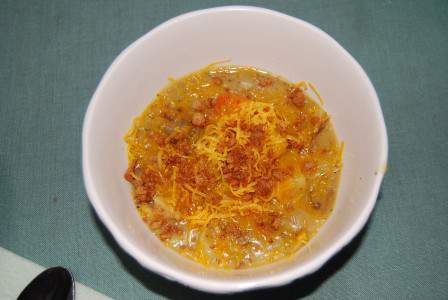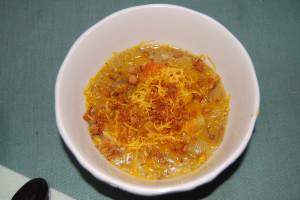 Once done I topped the soup with a little cheese and bacon bits. This was so good. My whole family loved it and we all wished we had some left over soup for the next night be we didn't. We ate it all because it was so good.
Now I would not have gotten my family to eat so well if I had just heated up the leftovers and served it with a salad. So use up those leftovers make them into something new. Your family will love it and so will your wallet. 🙂
Subscribe and you'll get Recipes
sent right to your inbox!
Click the button below and fill out the form.