A while back, I shared my Frugal Homemade Bread Recipe that's dairy free and egg free. It's one of the bread recipes I make often. It turns out really good, almost every single time for me. Plus all the ingredients can be stored right in your pantry. No milk or eggs needed.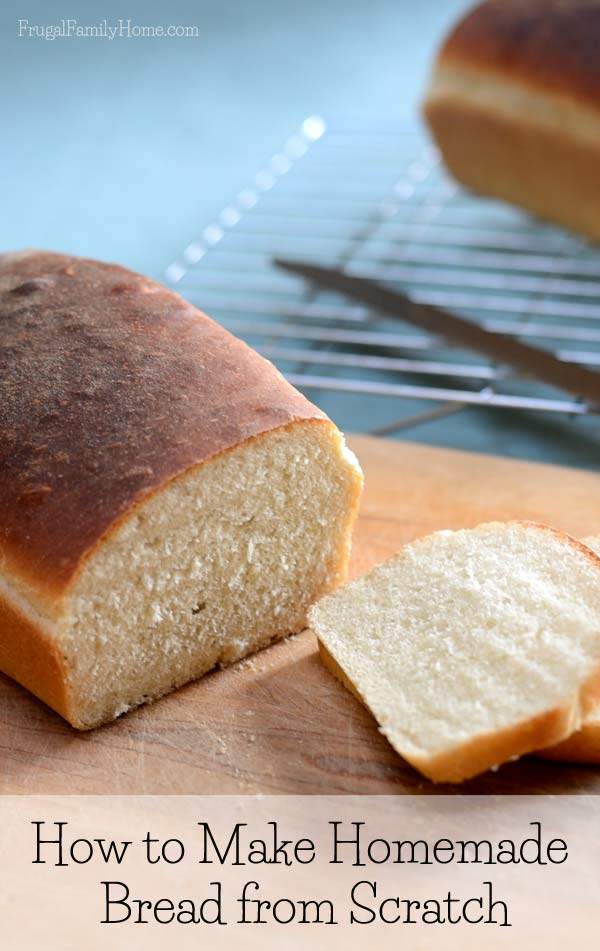 I started baking bread quite a few years ago. I like to bake my own bread because it's smells so great baking and taste oh so much better than the store bought stuff. Not only that when you learn to make your own bread, it makes a great inexpensive hostess gift too.
I've had a few people comment about wanting to make bread but not knowing how to make bread. The other day, I set out to make a video of each of the steps for making this recipe. Now the steps will be the same for most bread recipes, so you can apply the techniques to any of them.
Be sure to check out the tips I included on the bread recipe post, they are really good to review before you start.
A Few More Bread Baking Tips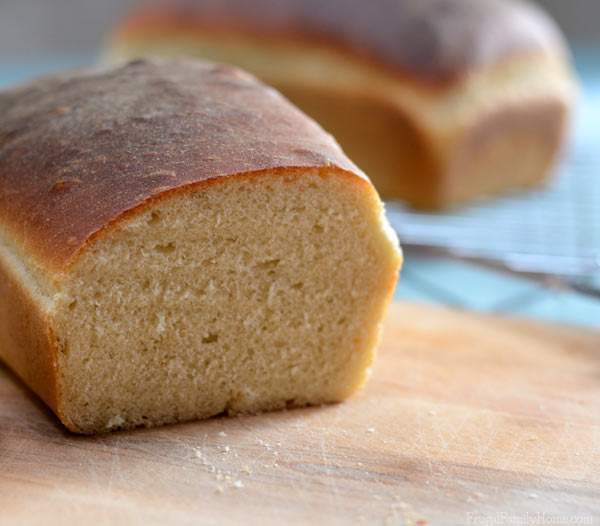 In the video, I talk about not adding all the flour at once. We live in a moister climate, so I often have to add more flour. But in a drier climate, you will need less. Just add the flour little by little while you are kneading, to get the right amount. You want the bread dough a little stiff and not sticky.
To raise the bread, be sure to place the oven on warm while you are kneading the dough and then turn the oven off. When you are adding the dough to rise, throw a few ice cubes onto a cookie sheet below the bowl of dough.
The ice will help to add moisture to the oven and keep the dough from developing a skin on it. I hate to cover the bowl with a wet towel because my towel almost always sticks to the surface of the dough. With the ice cubes, you don't have to cover the dough.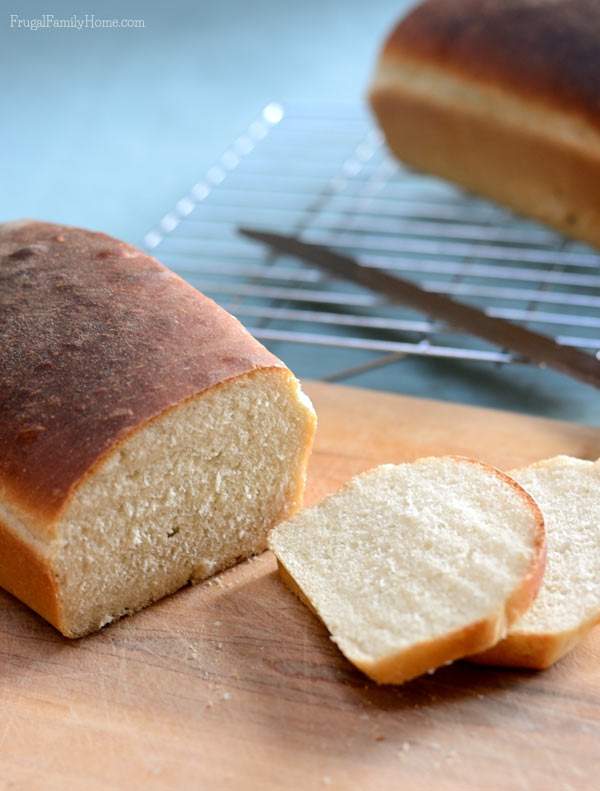 I hope this video gives you the confidence in trying to make bread from scratch. The more often you make bread the easier it will get for you.
How to Bake Homemade Bread from Scratch
Can't see the video, click here!
If you have any question or comments, leave them in the comments below and I'll answer them for you. Happy Baking!
See all the posts in this series,

Subscribe and you'll get Recipes
sent right to your inbox!
Click the button below and fill out the form.