A while back I shared a post for pan fried pork chops. In the photo of the pork chops, it showed the potatoes we had with them. They were hasselback potatoes that were prepared in the microwave.
Since I posted that photo I've been asked a few times how to make those potatoes. So I'm sharing my recipe today.
Easy Microwave Hasselback Potatoes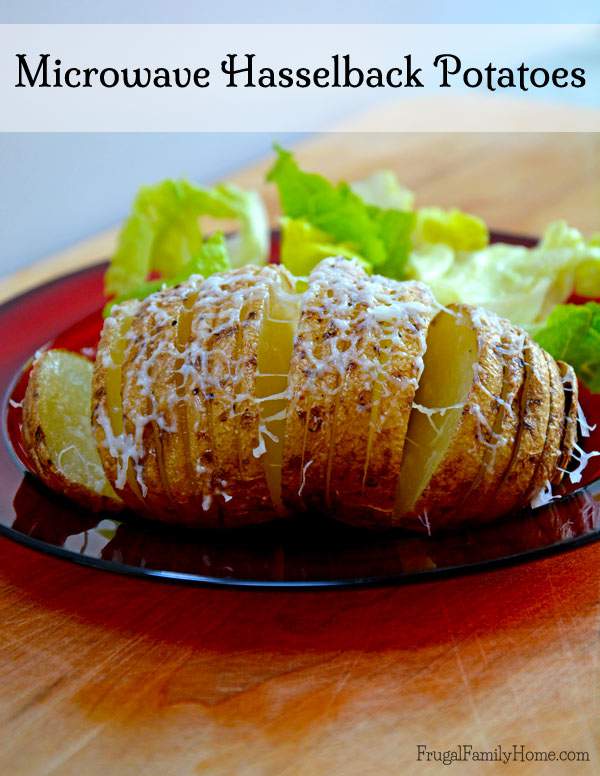 This recipe is a great one to make when it's hot out, because you cook the potatoes in the microwave. By cooking them in the microwave you can keep your oven off and your house cool.
These potatoes go great with chicken, steak or pork chops. If you add a little bacon to them you could eat them as a light main course.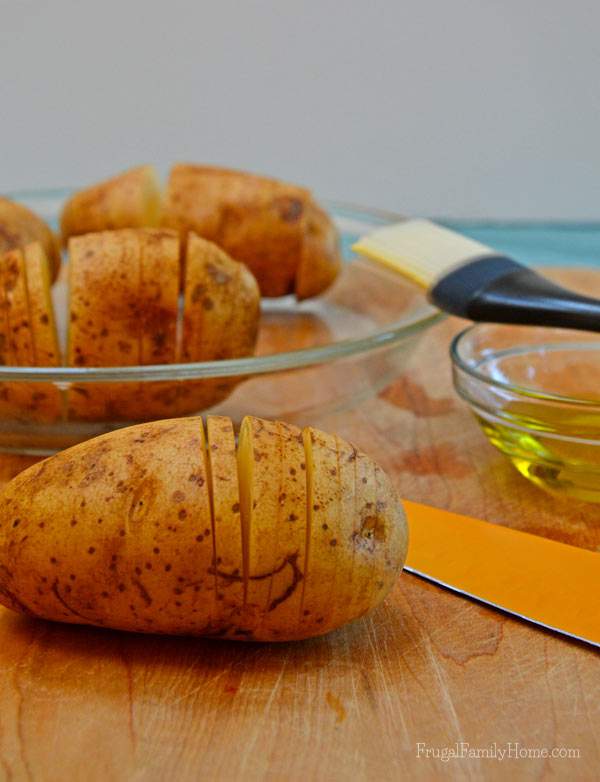 To prepare the potatoes, I scrub them really good under running water. Then slice them about 3/4 of the way through the potato. You don't want to slice them too deeply or they will fall apart. I try to cut thin slices straight down to keep the potato in tact. Just get the slices as thin as you can.
Once the potatoes are sliced. I brush them with olive oil. Making sure to get in-between each of the slices. Then I sprinkle them with a little salt and pepper. Make sure to work the salt and pepper between the slices too.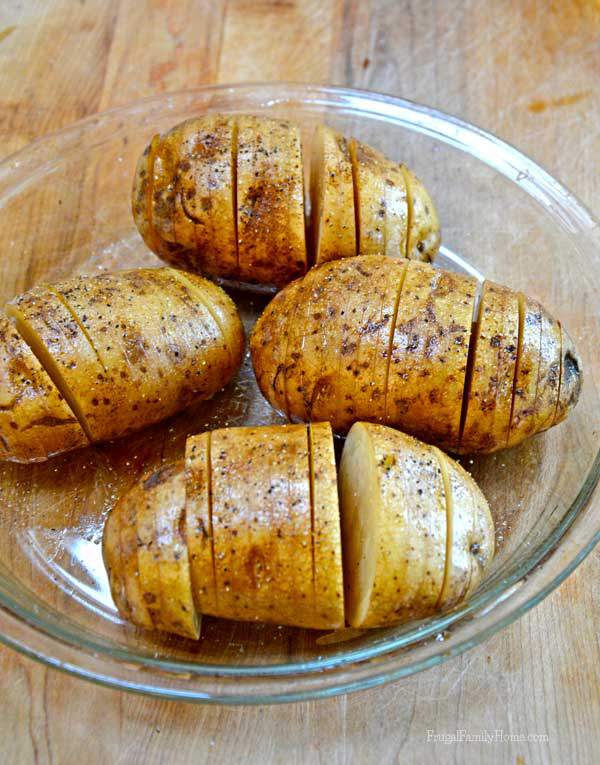 I place the prepared potatoes, in a glass pie plate and microwave them for about 10-16 minutes depending on the size of the potato. Cook until they are soft and cooked through. You don't want to bite into a hard pieces of undercooked potato.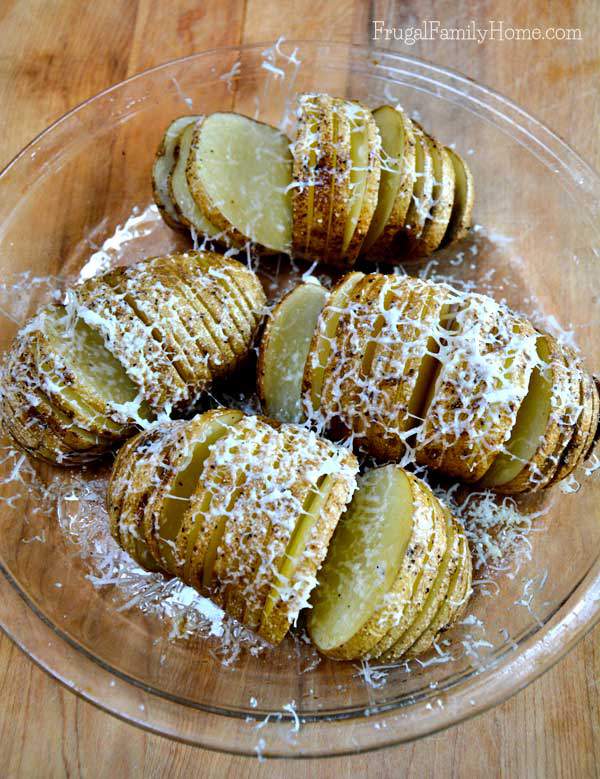 Once they are soft and cooked through. I sprinkle them with a little shredded cheese and let it melt. You can dress them up more by adding some fresh chopped chives or even some bacon bits.
Add a nice big side salad and you can have a full meal. Or use them as a side dish to a great grilled steak, chicken or pork chops.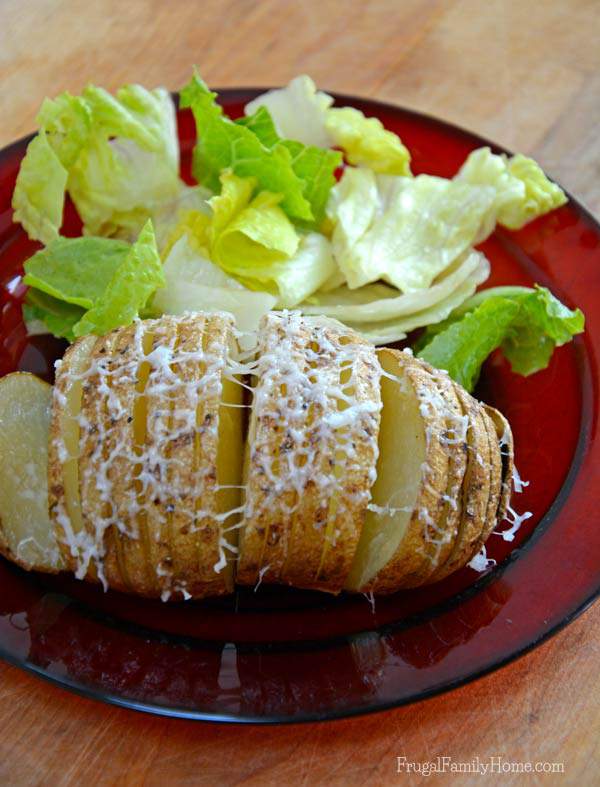 These potatoes are an easy and quick side dish to dress up any meal.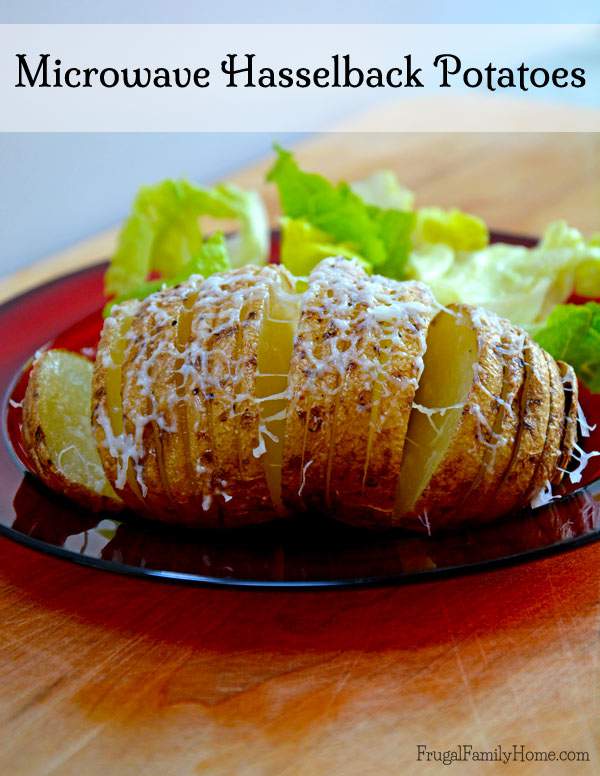 Microwave Hasselback Potatoes
These potatoes are easy to make and don't need to be prepared in the oven. Making them a great summertime side dish. Sprinkle with a little bacon and serve with a salad for a great light dinner.
Ingredients
4

Potatoes

scrubbed clean

1/4

cup

Oil

Salt and Pepper to Taste

1/4

cup

Shredded Cheese
Instructions
Place the clean potatoes on a cutting board and slice 3/4 the way through the potato. To make a fan. Don't cut al the way through, you want the potato to hold together.

Once potatoes are sliced, brush the potatoes with oil. Be sure to get between each slice well.

Place the oiled potatoes in a glass baking dish and sprinkle with salt and pepper to taste. Work some between the slices too.

Microwave on high for about 10-16 minutes or until the potatoes are cooked through and tender.

Sprinkle with shredded cheese, if the cheese doesn't melt well, microwave for 30 seconds to melt cheese.
What's your favorite way to prepare potatoes when it's hot out?
Subscribe and you'll get Recipes
sent right to your inbox!
Click the button below and fill out the form.