I love fresh-baked dinner rolls. There's just something about them that I love. But if I don't remember to start them in the morning, I rarely get them done in time for dinner. I decided to try to devise a recipe that wouldn't take so long to make.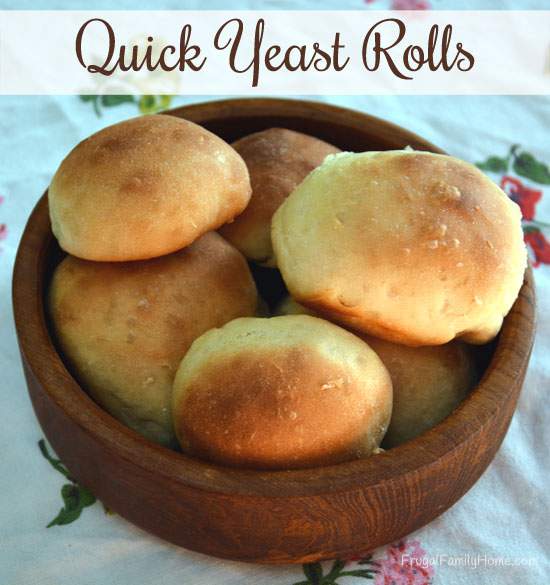 These rolls can be ready in about an hour. So much faster than even using a bread machine, although more hands on time. I found I could shorten the time of a few steps with just a few changes.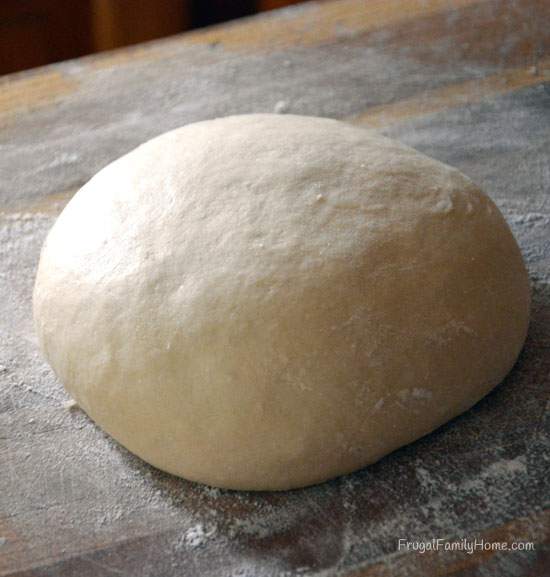 Temperature of the Water
To make these having the water warm enough is a must. You want the temperature of the water at about 120-130 degrees. I use a thermometer to make sure it's not too hot. If the water is too hot it will kill the yeast and you don't want that.
I also let the dough rise in a warm spot or in the oven that's just warm. It helps the dough to rise it a little quicker. If you want to use your oven here's how I do it.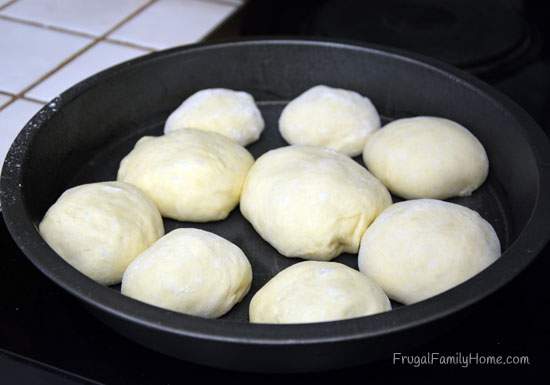 Rising Dough in the Oven
While mixing and kneading the dough, turn the oven to warm and let it heat up. Once the dough is ready to rise turn off the oven and place the covered dough in the oven. The oven will be nice and warm and will maintain the temperature while turned off.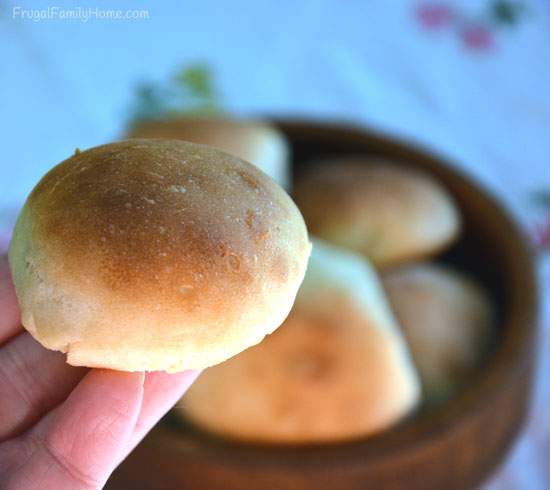 Baking from a Cold Oven
To skip the second rising of the dough I used these steps. I placed the shaped rolls in a cold oven with a pan of warm water below it. As the oven warms up, the humidity of the oven rises and the dough doesn't form a crust. The dough can rise while the oven is heating up. Then once up to temperature the rolls can bake.

These three steps help to reduce the time needed to make the rolls by at least an hour. So I can make fresh-baked rolls more often for my family. Which we all love.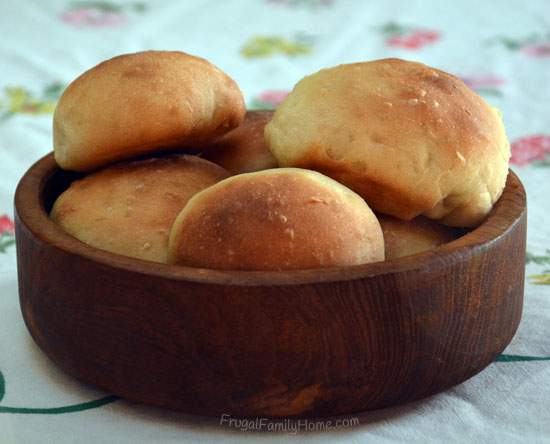 Quick Dinner Rolls
Ingredients
1

tablespoon

Yeast

1

teaspoon

Salt

1/4

cup

Sugar

2

tablespoons

Butter

Dairy Free Margarine or Oil

1

cup

Water

3

cups

Unbleached Flour
Instructions
Mix 1 1/2 cups flour, yeast, sugar and salt in a large bowl.

Heat the oil and water to 120-130 degrees in a pan on the stove or in the microwave.

Combine the water mixture with flour mixture and beat with a mixer for 2 minutes.

Stir in another 1 to 1 1/2 cups of flour or until dough is no longer sticky.

Knead the dough on a floured surface for 5-8 minutes.

Once dough is kneaded and smooth. Place in a large greased bowl and cover.

Place in a warm spot or in a warm oven to rise 15 minutes.

Punch dough down and shape into rolls.

Place rolls in a greased pan or on a lined cookie sheet.

Place rolls into a cold oven. On the rack below the rolls add a cake pan and fill with 1-2 cups warm water. Close the oven door and set to 400 degrees. Don't preheat the oven you want it cold to start.

Bake at 400 degrees for 12-18 minutes or until rolls are golden brown and done.
These are a great addition to any meal. They nice and crisp on the outside, soft and pillowy on the inside. Just the way we like them and all in about an hour.
What's your spread to put on rolls? Honey, jam, butter?
Subscribe and you'll get Recipes
sent right to your inbox!
Click the button below and fill out the form.