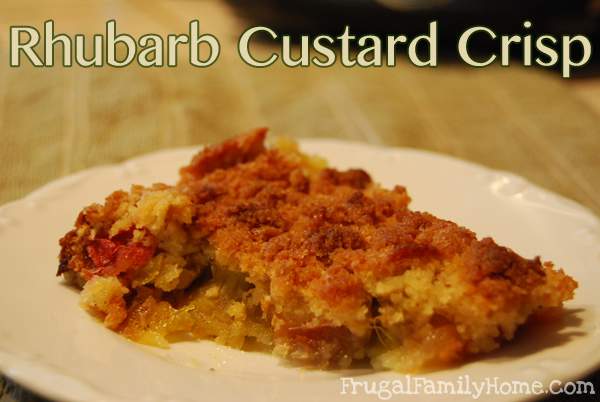 Recently while I visiting with my kid's great grandma, I mentioned to her that I had lots of rhubarb in the garden. She shared with me that she really like rhubarb and had a great recipe for a crisp type dessert she used to make often. Well I had to ask for the recipe and she shared it with me.
So I wasted no time in giving this new recipe a try, after all I had all that rhubarb to work with. This crisp just smells heavenly right out of the oven and the taste is great. The sweetness of the topping balanced with the tardiness of the rhubarb are just perfect. Not too tart or sweet.
The baking time is the longest time of the recipe and I actually made a batch of roasted rhubarb jam in the oven at the same time. So if you have enough rhubarb you might give both recipes a try and get two recipes done at one time. This way you can have rhubarb for dessert and on your toast at breakfast too.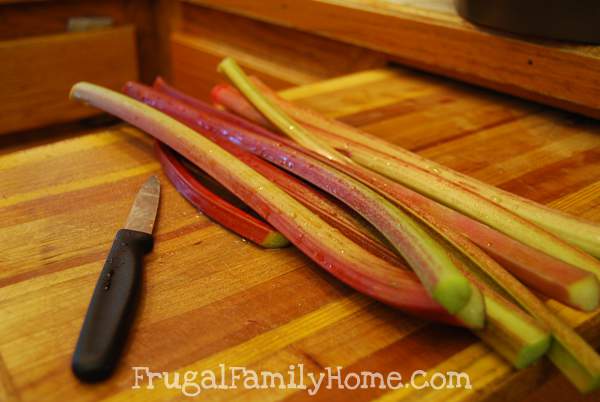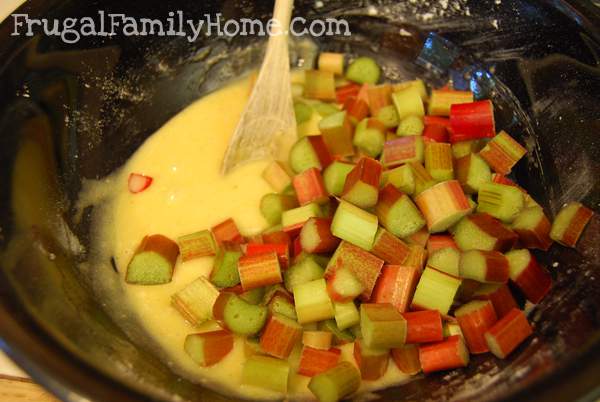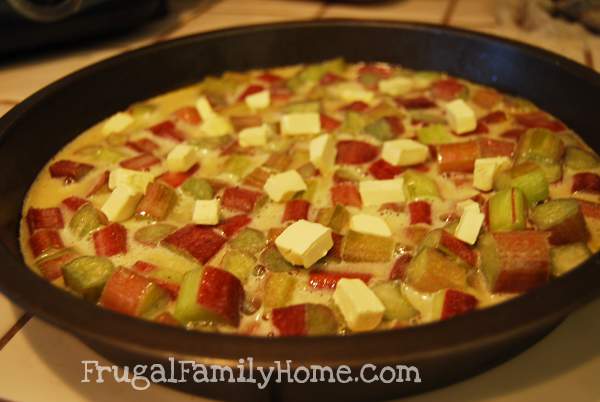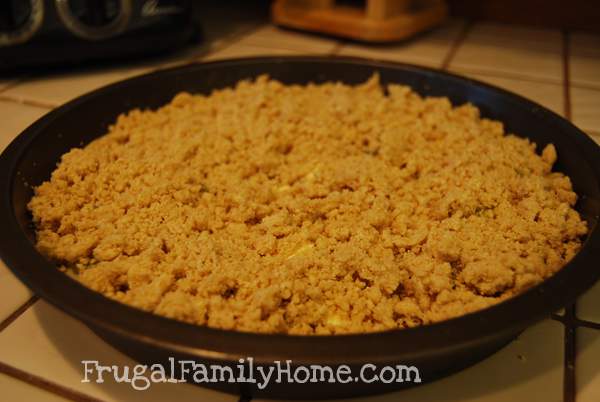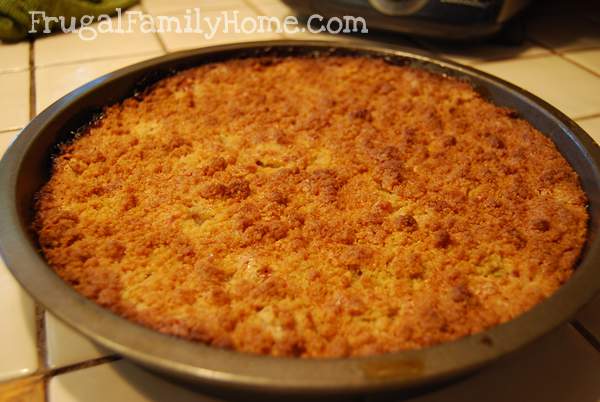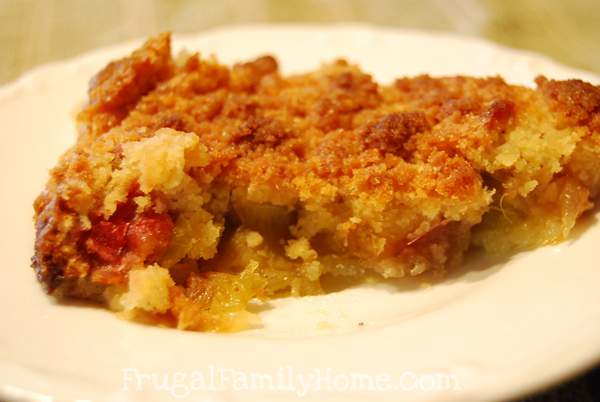 Rhubarb Custard Crisp
Ingredients
3 cups Rhubarb, sliced into 1 inch length pieces
2 Eggs, beaten
2 T Milk, (I used soymilk to make it dairy free)
1 1/2 cups Sugar
3 T All Purpose Flour
1/4 t Salt
1/4 t nutmeg
1 T Butter (I used Nucoa to make it dairy free)
Combine eggs, milk, sugar, flour, salt and nutmeg in a large bowl
Mix in cut up rhubarb pieces into the egg mixture.
Grease a 9 inch round pie pan or round cake pan and place rhubarb mixture into the prepared pan.
Dot the top of the rhubarb mixture with butter or Nucoa.
Sprinkle the crisp with crumb topping. (recipe below)
Bake at 400 for 50 minutes or until topping is crisp and golden brown.
Crumb Topping
Ingredients
1/2 cup Butter or Nucoa (to make this dairy free)
1/2 cup Brown Sugar
1 cup Flour
Mix the brown sugar and flour together in a bowl.
Cut in the butter until the butter is the size of peas. (I use my hand but a fork or pastry cutter will work too)
Sprinkle on top of rhubarb.
Time Saving Tip
To save time you can make a double batch of the crumb topping and freeze half of it to use later. I will often make extra and to use on top of muffins, pie topping or coffee cake to save the prep time later.
Have you ever tried rhubarb before? What did you think of it?
This post is linked up at An Oregon Cottage