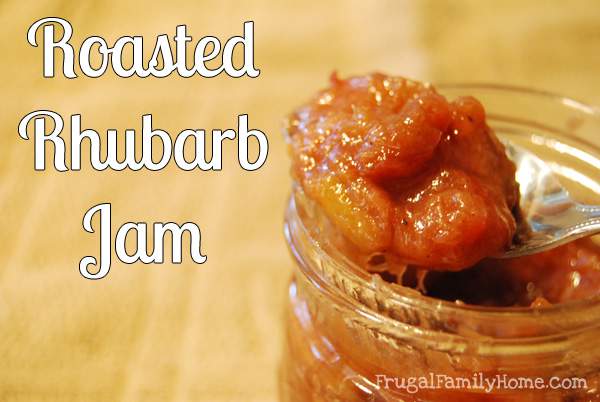 Roasted Rhubarb Jam
Growing rhubarb seems to be pretty easy. Well at least where I live. You plant it and each year it just starts growing and producing right away in the spring. I grew up eating rhubarb in bread, crisps and pie. But something I had never tried was rhubarb jam, well that is until last year. When I was faced last year with lots and lots of rhubarb, I knew it was time to try something new with this prolific plant.
Last year I prepared some Rhubarb Jam and some Roasted Strawberry Rhubarb Jam. Both turned out really well and we all love them. I decided to search out a new recipe to try again this year and I discovered Roasted Rhubarb Jam. Doesn't it just sound really fancy?
Well, this recipe was perfect in it only took 3 ingredients and made about 1 cup. It also takes very little hands on time and you don't have to babysit it on the stove top. I also was happy it made a small batch. So if we didn't end up liking it, there wouldn't be much waste. I also did change the recipe just slightly to meet our taste a little better. I just can't help but to tinker a little with a recipe you know.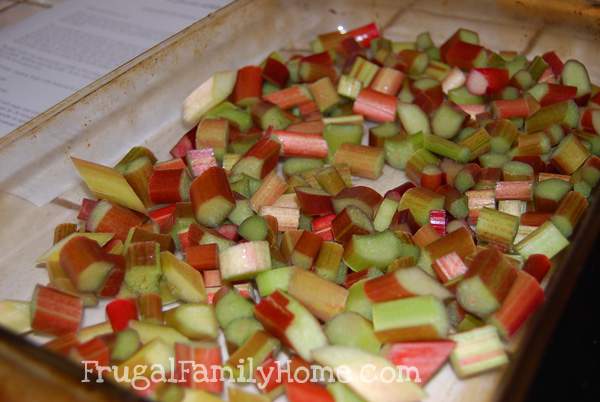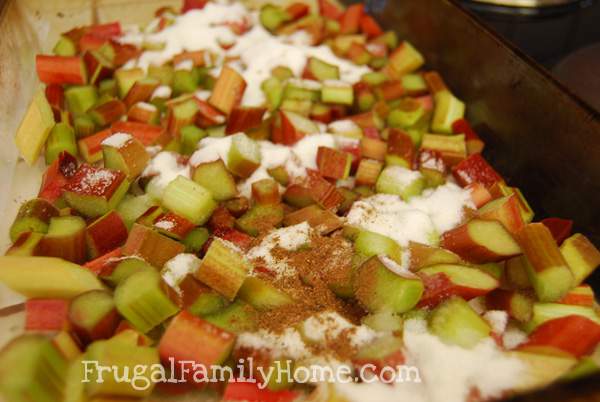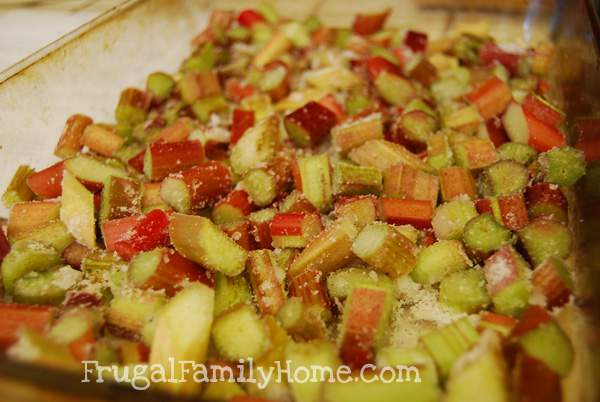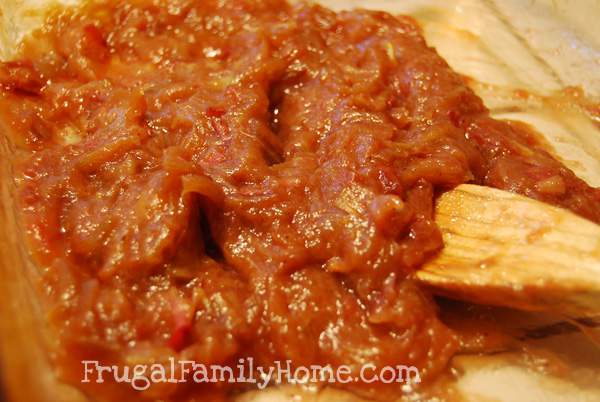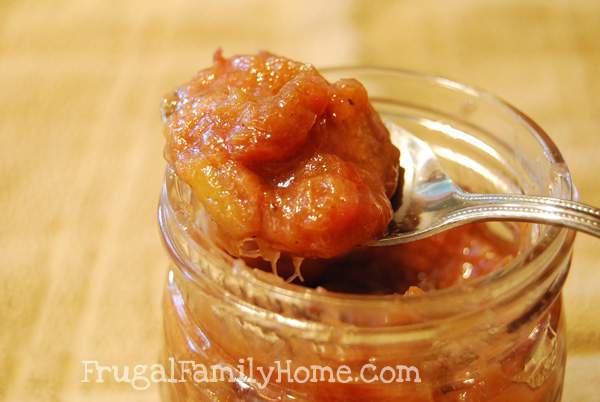 Roasted Rhubarb Jam (adapted slightly from this recipe)
1 pound Rhubarb sliced into one inch chunks
1/2 cup Sugar
1/4 teaspoon of Nutmeg (the original recipe called for cinnamon)
Place the cut up rhubarb into a 9 by 13 inch baking dish. I like to use a glass one.
Add the sugar and nutmeg and give it a good stir.
Bake in the oven at 400 degrees for 20-40 minutes. Or until nicely roasted and soft.
Stir to break up the chunks of rhubarb slightly and to combined.
Cool and then place in a clean jar.
This will keep up to two-weeks in the refrigerator. (if it lasts that long 🙂 )
Have you ever tried making homemade jam? What is your favorite?
Subscribe and you'll get Recipes
sent right to your inbox!
Click the button below and fill out the form.