Thanks to Good Cook for supplying me with the Bake-a-Bowl pan I used to make this yummy recipe.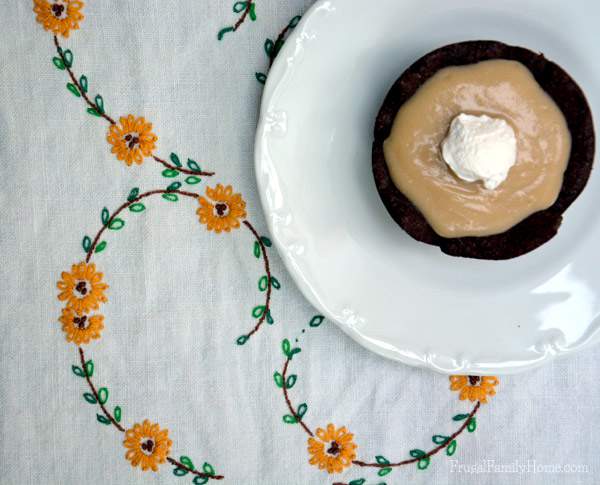 Making food miniature for my little boy really helps to get him to eat better. I recently made some mini meatloaves that he loved, but he isn't a fan of regular meatloaf. I guess it just depends on the package it is in.  When that package is an edible bowl it's sure to be a hit at our house. 🙂 Having a bowl you can eat makes the dessert that much more special. While I don't have too much trouble getting my kids to eat dessert when we have it, it's fun to try something new every once in a while too. My kids really like pudding. I make it from scratch, to make sure it's dairy free for them. Whenever I ask what kind of pie they want, they always pick pudding pie.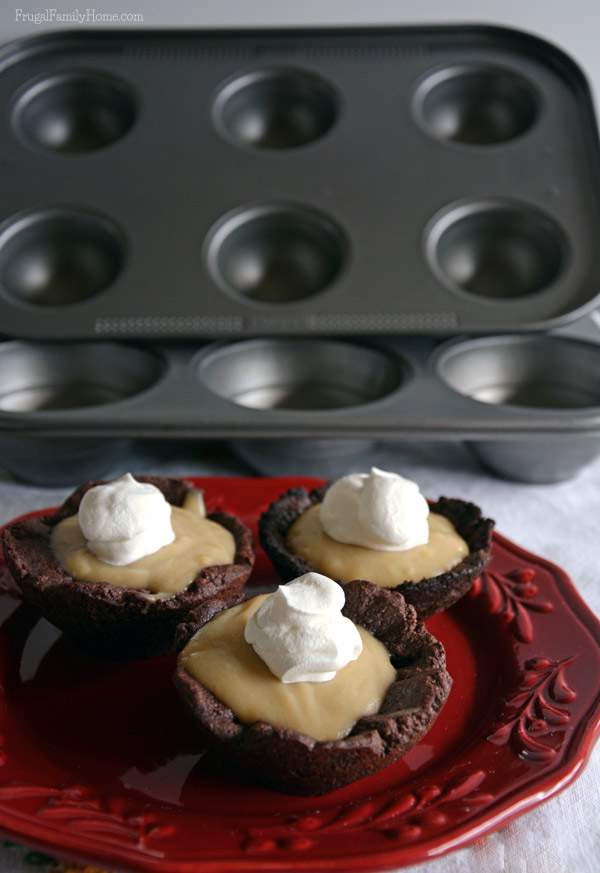 I usually make my pudding pies with a graham cracker crust. They turn out good and everyone loves them. But when I received the Bake-a-Bowl pan I thought I would try something different. I thought, why not try a chocolate cookie crust, instead of a graham cracker one?!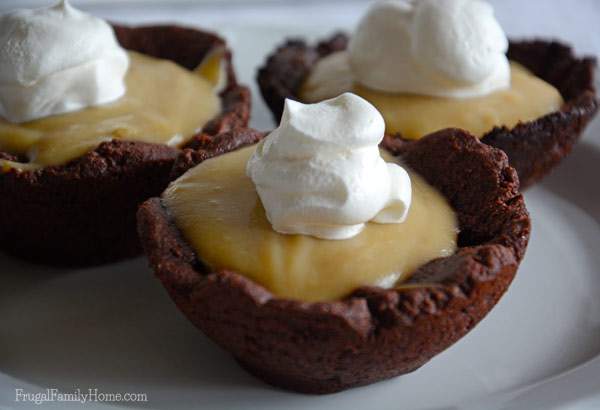 My son had been begging to make cookies. I think he saw a cooking segment on television recently and he just wanted to make some too. So he was my helper for this recipe. He grabbed his chair and came along side me to mix the cookie dough.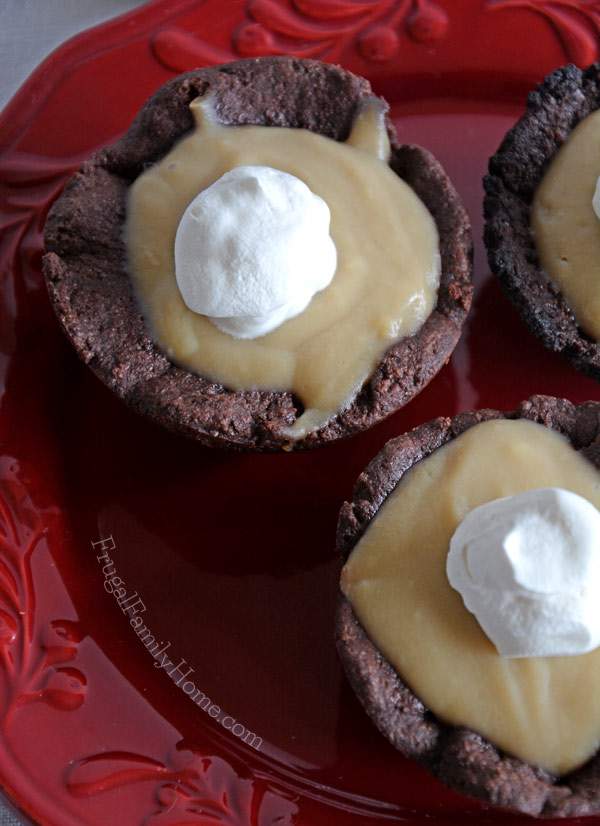 I have a chocolate wafer cookie recipe, (see below) I thought that would be a good one, since it's close to the consistency of a graham cracker and a firmer dough than other cookie doughs I make. I didn't want all the dough running into the bottom of the pan.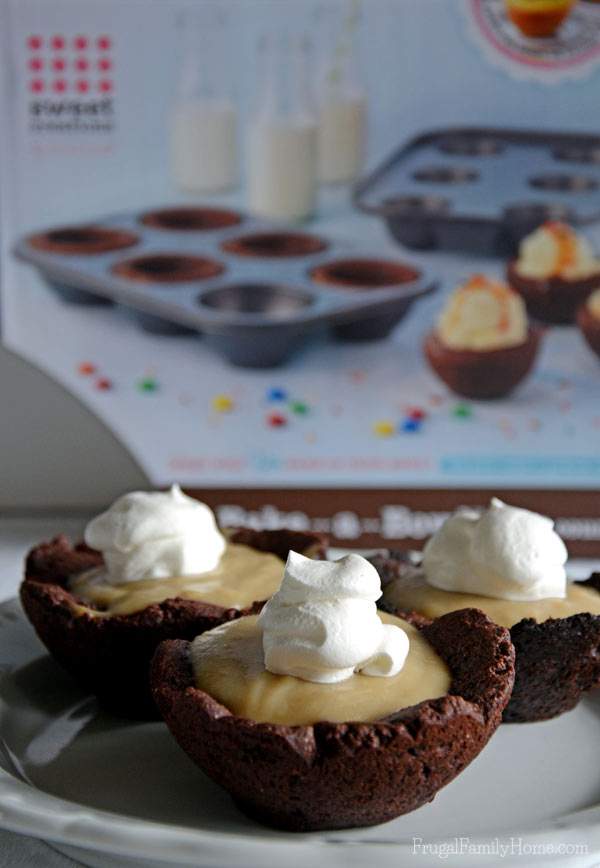 After mixing up the dough, we pressed some into each of the cups, in the Bake-a-Bowl pan. Then we put the lid on and hoped for the best. Usually the cookies will cook in about 10 minutes but since the dough was so much thicker it took 20 minutes. The smell was divine and everyone kept asking if they were done yet.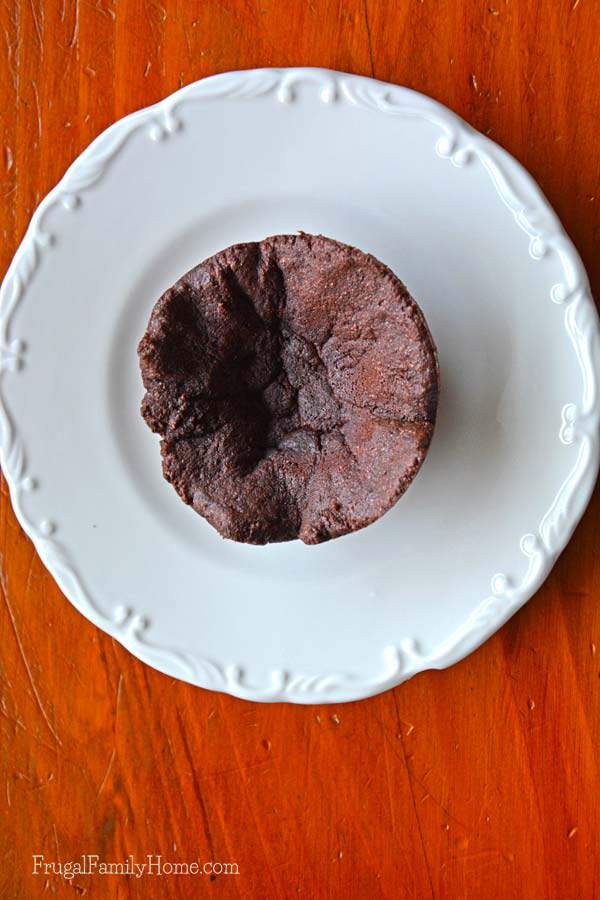 Once they were done baking, I let them cool a bit in the pan. I didn't want them to break when I took them out. They popped right out and turned out looking a little like an open flower. The cups weren't too deep once done since the dough raised a bit but still plenty big enough to hold some yummy butterscotch pudding.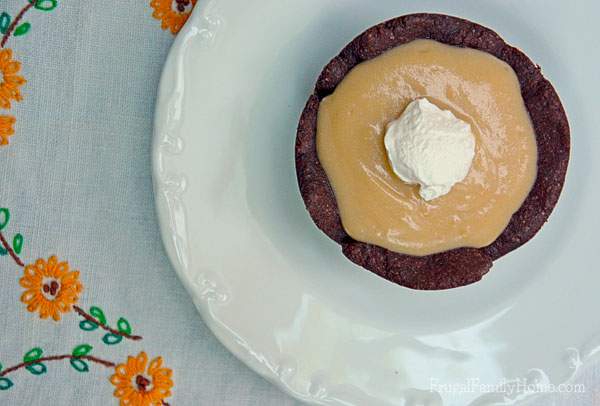 I'm thinking these cookie cups would also work really well with a scoop of homemade ice cream in them, dairy free of course. Maybe even diary free cheesecake. Any of these combinations would make a great Mother's Day dessert.
Chocolate Wafer Cookies
Serves:
3 dozen cookies or 12 Chocolate Cookie Cups
Ingredients
½ cup Butter or Margarine
1 Egg
1½ cups Flour
½ cup Cocoa Powder
¾ cup Sugar
½ teaspoon Vanilla
¼ teaspoon Baking Soda
Instructions
In a large bowl, beat the butter or margarine, egg, sugar and vanilla. Until light and fluffy.
In another bowl, mix the flour, cocoa powder and baking soda.
Stir the flour mixture into the butter mixture and mix until combined.
For Cookies
Roll into a ball and then flatten with the bottom of a glass onto a greased cookie sheet.
Bake at 350 degrees for 8-10 minutes, remove and cool on a rack once done.
For Chocolate Cookie Cups
Press dough into the Bake a Bowl pan. Add the top pan and bake at 325 degrees for about 20 minutes or until the cookie dough is done.
Let the bowls cool in the pan for a few minutes, then remove to a rack to finish cooling.
The Giveaway
Wait for the form to load and enter to win a Sweet Creations by Good Cook Bake-a-Bowl pan. The contest will end on May 10th, 2014, 12:00am. The winner will be randomly selected and notified by email.
One prize per household for each Good Cook event. If someone wins on 2 or more blogs, they – or their family members – cannot win a second prize from another blog in the same event.
If a household has won a prize in a Good Cook event, they can't win again for 6 months.
If a household has won more than one prize in a previous Good Cook event, they can't win again for 12 months.
Good Cook will confirm that winners are eligible and will disqualify anyone who has won more than once.
Prizes ship from Good Cook and can take 8-10 weeks after the contest ends, unless otherwise stated. You must be 18 or older to win. US shipping addresses only.
Good Cook reserves the right to substitute a prize of equal value if sufficient inventory is not available.
Frugal Family Home readers can get  25% off for the Good Cook Sweet Creations. Just use the coupon code: BAKEBOWL
You can follow Good Cook on twitter @GoodCookcom   Here's some more great Bake-a-Bowl Recipe to try,