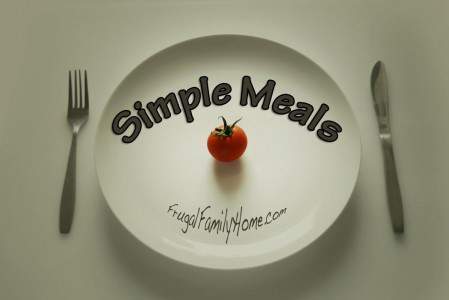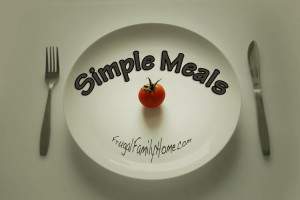 I like to make meals that take very little time to put together but are oh so yummy for my family to eat. I am going to be sharing some of my favorite simple meals to make over the next few months. I thought this would be a good time to start sharing them as with school recently started and the holidays coming I know I can use some help with getting dinner on the table on time.
This meal I am sharing today is a quick pork chop meal.
For the Pork chops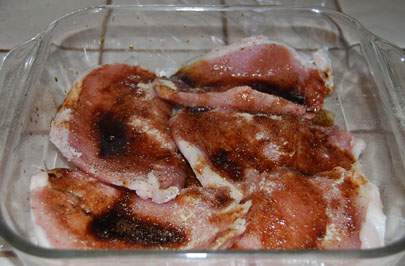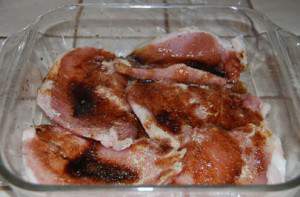 I lay the pork chops in a single layer on a plate or in a dish, or squish them in a dish like I did. I sprinkle them with salt, pepper and garlic powder. Then I add Worcestershire sauce to each side. Then just place in the refrigerator to marinate.
For the Potatoes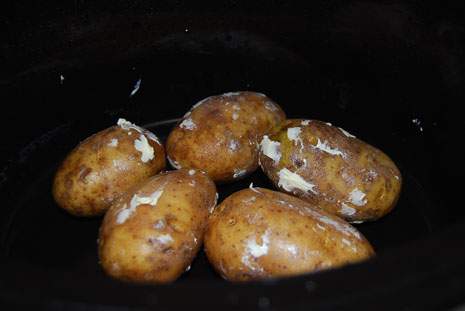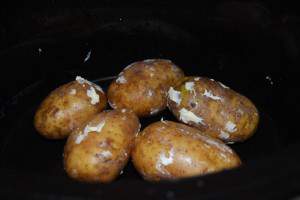 I wash some potatoes really well then I rub them with some butter. Then just place them in the crock pot and cook on low 6 hours.
When potatoes are almost done I either broil my pork chops or grill them on our grill. I usually slice my pork chops pretty thin when preparing them for the freezer so they cook in just a few minutes per side.
The only thing left for a full dinner is a side of vegetables. This day I just made a salad of lettuce and leftover olives together for our vegetables.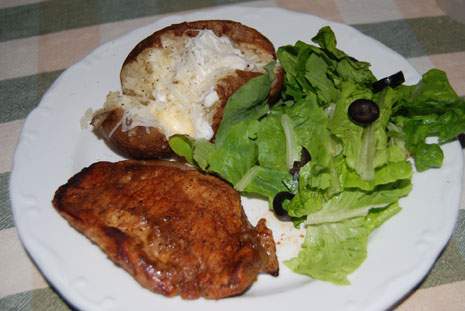 Do you have a favorite simple meal that you make for your family?
Subscribe and you'll get Recipes
sent right to your inbox!
Click the button below and fill out the form.