I haven't shared my goals at all this year. I've decided to share my goal once a month instead of once a week. I've found that my goals don't change that much from week to week so sharing them once a month is my new plan. I didn't share my goals in January because I was still working on finalizing them. Yes, it took me a bit but I have my plan now.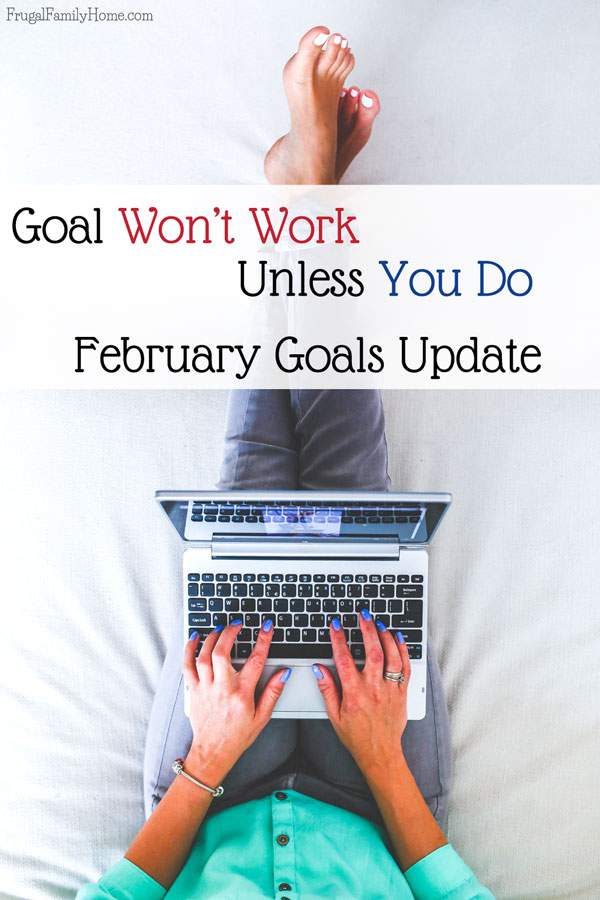 I just finished up a new e-course on goal setting from Crystal and Jesse Paine. It was a good course and I would highly recommend it if you have trouble determining which goals to tackle and how to get them done. I know I have a much better plan laid out for this year's goals than I normally do. Plus I have accountability set up, which should help me stick to my goals better.
This month I'll be working on 4 main areas. Homeschooling, Health and Weight Loss, Blog Growth, Family Time and Organizing my Time.
Homeschooling Goal
My son has his testing coming up soon so we are working on getting him ready. In our state, we need to do standardized testing like the public school. This year is his first year to take his test. I want to spend time each Friday to work on his test prep.
Family Time Goal
I'd like to spend family time with the kids three times each week, doing something fun with them and my hubby. Right now the kids are really enjoying playing our old Nintendo. Yes, we don't have any newer video games like a Xbox or a Playstation but that's alright with us. The kids have been working on getting better at Super Mario Bros. I'm sure we will be spending some of our family time playing this game. Or we might be playing quite a few games of checkers since our son just got a new John Deere Checkers game.
Health and Weight Loss
My focus area for this month will be to exercise 10 minutes, five times a week. I know it's not much but it's a good start. I usually get quite a bit of exercise working around the house and in the yard but this month is a little of a slow month for yard work, now that the leaves are picked up and weather won't be good enough to garden until later this month.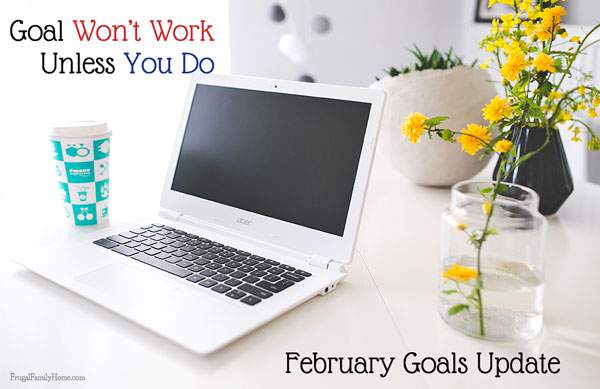 Blog Growth
My blog has been growing in readers and I would like to continue on building it. This month my focus areas will be on working on Pinterest traffic by watching my analytics and seeing what is popular now and what was popular last year, so I can promote it on Pinterest. If you are on Pinterest and would like to keep up with what I'm pinning you can follow me by following this link.
Facebook has always been a challenge for me, but this past year I saw some growth. If you haven't followed our page you can click here to do just that. I'd like to keep that growth going on the Facebook page and I've noticed  to grow  it takes work and consistency. My plan for this month is to track to see which posts do the best on Facebook so I can share more of those and not just the blog post for the day.
I also want to share about my Spring Cleaning e-course this month since it's a great time to start thinking about getting the spring cleaning out of the way.
Organizing my Time
I have a 7-day course to organize my calendar. But I know how I am with learning something new and I need more than just one day to let new things sink in. I'll be working on the first two days of the course over this month and working on the suggested projects. I'm hoping to tackle learning how to use Google Calendar with this course over the next three months and get a good schedule system in place for our home and for the blog. If you have any tips to pass along with how you use Google Calendar I would love to hear them.
Those are my 5 main goals for this month. Most of these goals will go for 6-12 months, the organizing my time will be a 3-month goal. With the steps I learned in the Make Over Your Year Course I was able to break down my goals into steps for each week and each month to reach my goals. We will see how it goes for this year.
What goals are you working on for this month? I would love to have you share them in the comments below.
[signoff]
If you need some encouragement on your goals these might help,